Ethereum Name ServiceENS
Ethereum Name Service Giá (ENS)
Thấp: $7.290 Cao: $7.400
Market Cap
$190,798,792.00
Khối lượng / Market Cap
$0.025
Circulating Supply
$25,783,233
Loading Data
Please wait, we are loading chart data
| Date | Giá | Khối lượng | MarketCap |
| --- | --- | --- | --- |
| # | Exchange | Pair | Price | Volume (24h) | Updated | Trust Score |
| --- | --- | --- | --- | --- | --- | --- |
Loading facebook comment(s)
What is Ethereum Name Service (ENS)? ENS's overview
ENS (Ethereum Name Service) is a project that allows users to create domain names with an open, distributed, scalable mechanism based on the Ethereum Blockchain platform. ENS helps to change wallet addresses, hash content, metadata … into easy-to-remember domain names with .eth (Example: Bob.eth) for individuals or organizations to use in everyday life instead of having to remember complex alphanumeric signatures.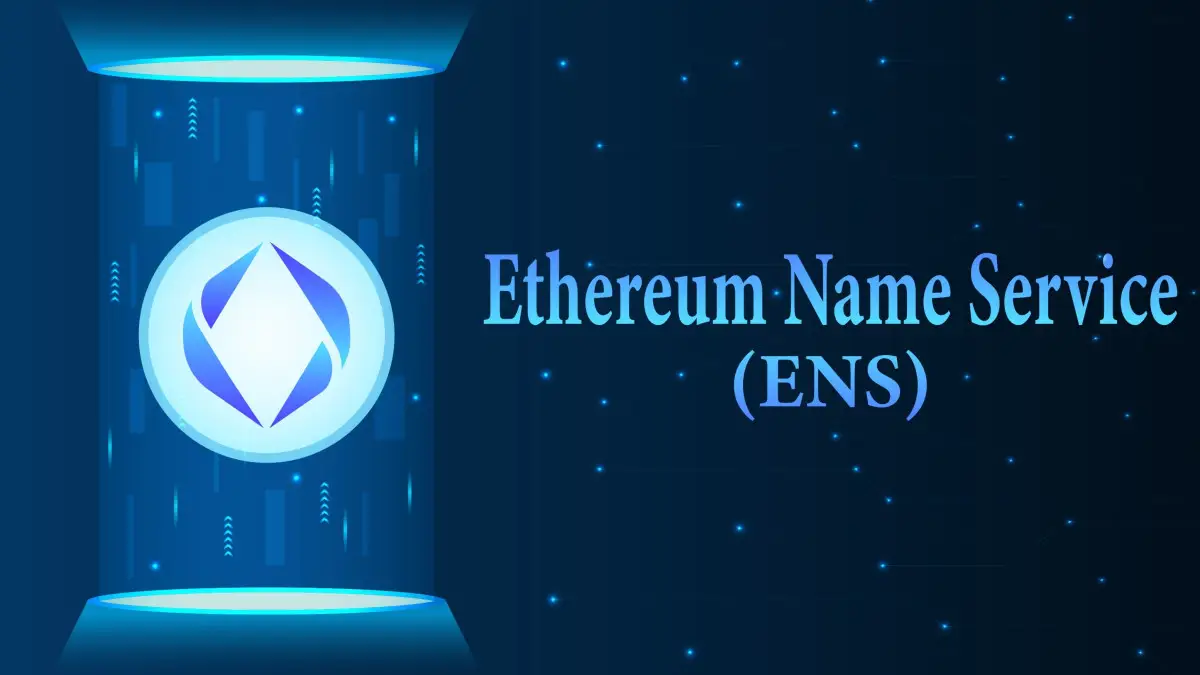 ENS's Highlights:
The domain name created on ENS is a unique in the form of ERC-721 standard NFT. This domain is rented by the user for a term,at the expiration of this domain the user must renew or buy a new domain name. The ENS architecture consists of 2 main components: ENS Registry and Resolvers.
ENS Registry
Consists of 1 Smart contract containing a list of domain names (Domain) and subdomains (Subdomain), which includes 3 important pieces of information in each domain name:
The owner of the domain
The resolver for the domain
The caching time-to-live for all records under the domain
The domain name owner can be 1 account or 1 Smart contract. Domain name owners are entitled to:
Set the resolver and TTL for the domain
Transfer ownership of the domain to another address
Change the ownership of subdomains
ENS Resolver
Resolvers are responsible for the process of turning domain names into components that represent wallet addresses. The process of creating and resolving domain names in ENS consists of 2 steps:
Ask the registry what resolver is responsible for the name.
Ask that resolver for the answer to your query.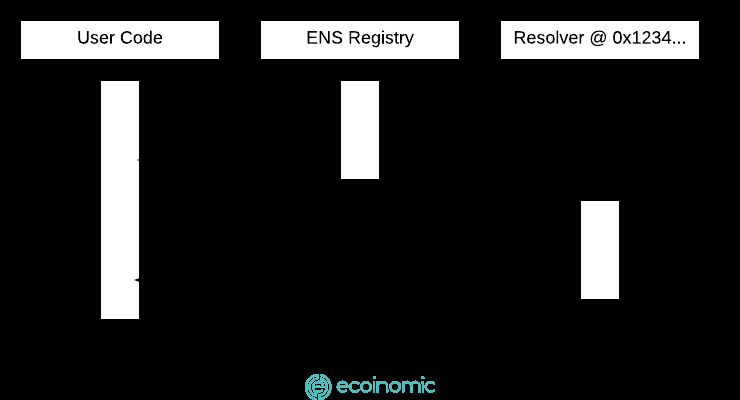 ENS's Token information
Token name: Ethereum Name Service
Ticker: ENS
Blockchain: Ethereum network
Circulating Supply: 20,244,862
Total Supply: 100,000,000
Tokenomic of ENS
Token Allocation
The total supply of 100,000,000 Tokens of ENS is distributed as follows:
DAO community treasury: 50%
ENS Contributors: 25%
Airdrop to . ETH Hodler: 25%

Core Contributors: 18.96%
Select Integrations: 2.5%
External Contributors: 1.29%.
Launch Advisors: 0.58
Keyholders: 0.25%
Active Discord Users: 0.125%
Translators: 0.05%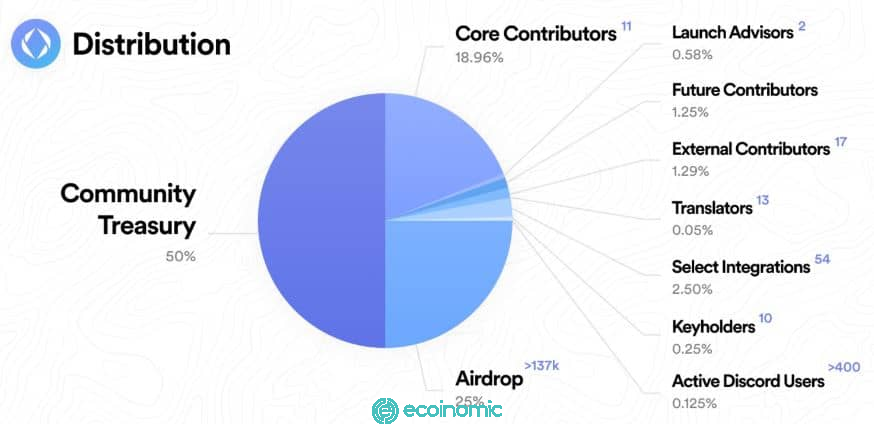 Token Release Schedule của ENS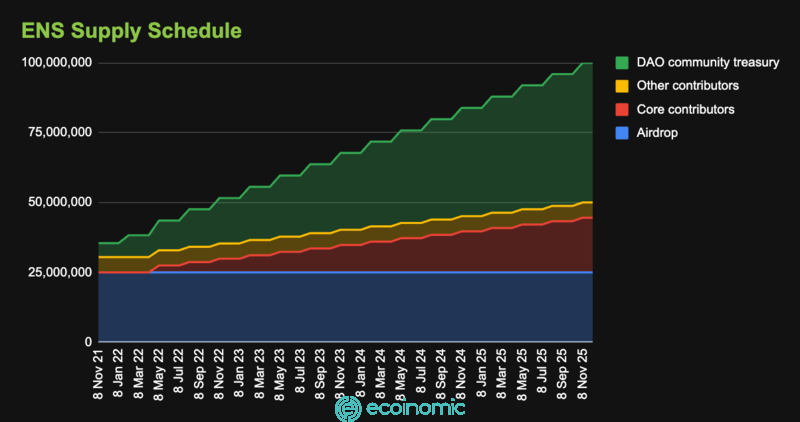 Token use cases
Vote admin
Participate in project activities
Airdrop
Roadmap của ENS
Update soon…
ENS's Development team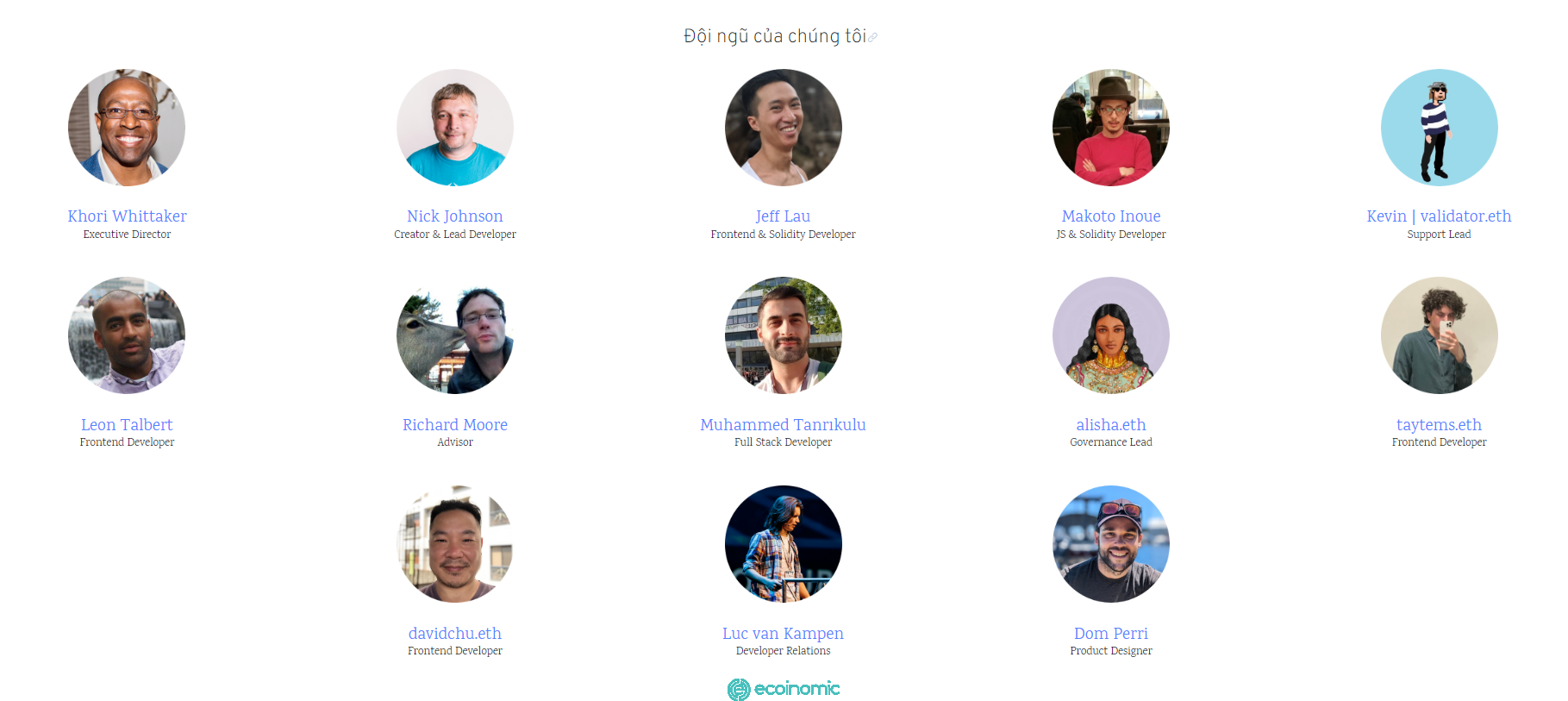 ENS's Partner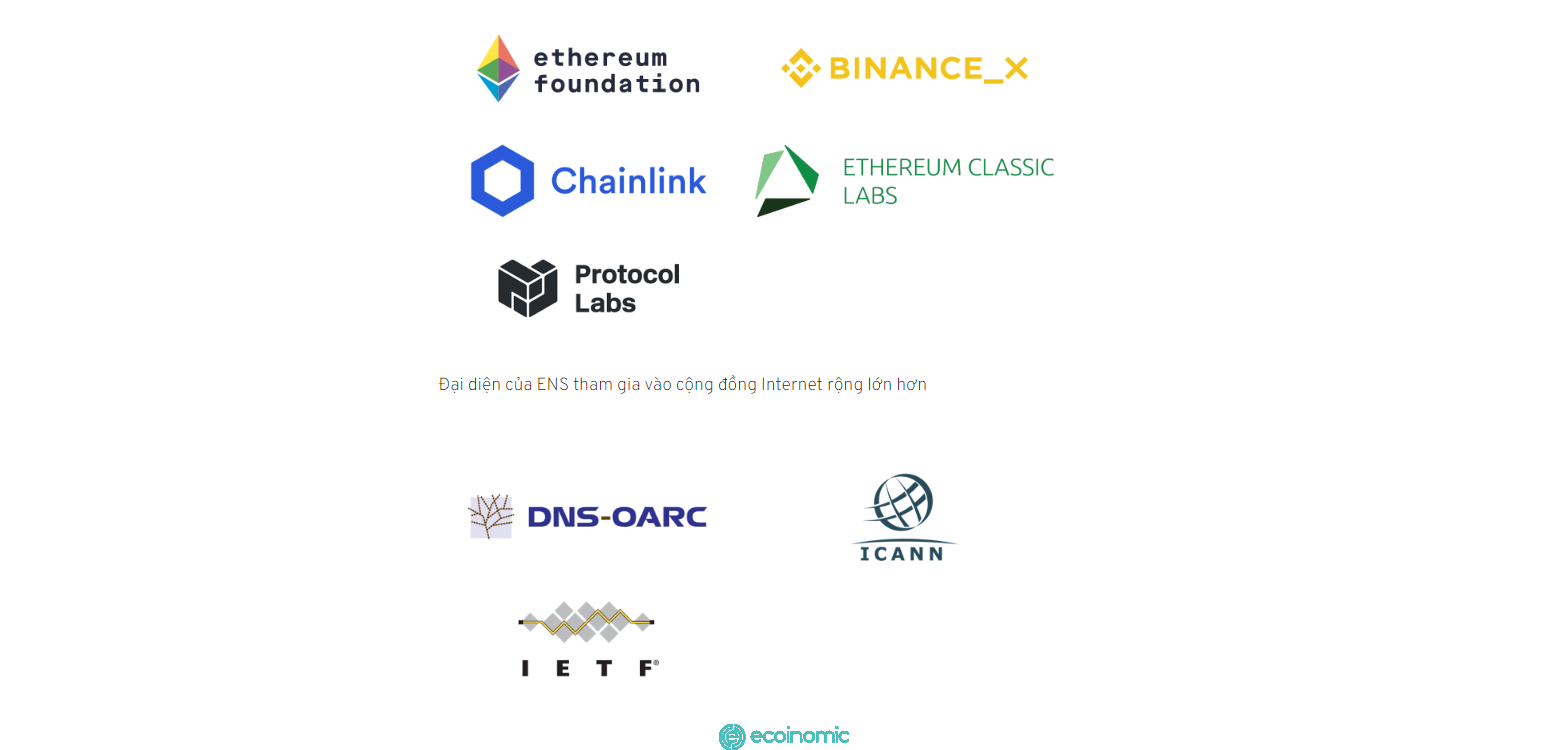 Where can I buy ENS?
ENS is supported for trading on major exchanges such as Binance, Kucoin, Coinbase, Kraken,… In addition, DEX exchanges such as Uniswap, SushiSwap,…
Currently, ENS is not popular with everyone in the world, but rest of 2022, it is likely that ENS will create a surge and attract more users in terms of brand support, support for sales or ecosystem development on Web3. In addition, ENS has also been purchased by Budweiser as the ENS domain name Beer.eth in 2021.
Big branded companies and organizations have also joined the NFT ecosystem, and ENS is also very easily applied to help external businesses into the Blockchain world.
ENS is very potention project, you can send it to your watchlist for long-term investment.