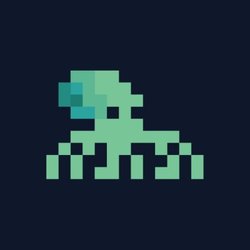 BBS NetworkBBS
BBS Network Price (BBS)
Low: $0.00759 High: $0.00778
Volume / Market Cap
$0.012
Circulating Supply
$387,547,839
Loading Data
Please wait, we are loading chart data
| Date | Price | Volume | MarketCap |
| --- | --- | --- | --- |
| # | Exchange | Pair | Price | Volume (24h) | Updated | Trust Score |
| --- | --- | --- | --- | --- | --- | --- |
Loading facebook comment(s)
What is BBS Network?
BBS Network is a social media platform with a BBS message board system, empowering users to connect, create sharing forums, stream videos, and receive rewards from contributed content. Each post is stored on the chain as a single NFT. BBS Network is like a decentralized Reddit platform in the web ecosystem 3. BBS promotes a network effect, while being censorship-resistant, while maintaining a network effect. The platform's open-source database allows anyone to create BBS on any topic and operate on their own domain.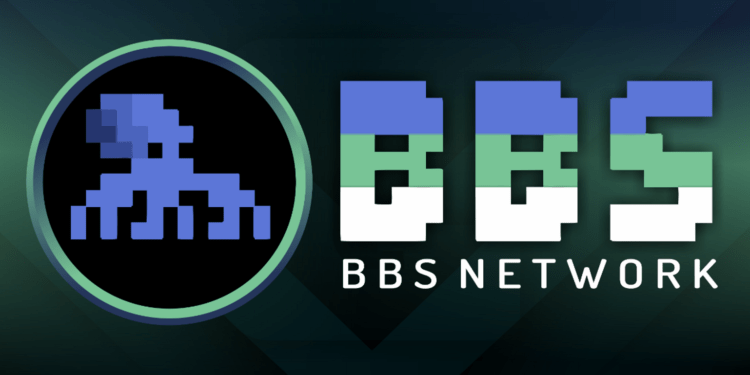 How does BBS Network work?
Unlike Reddit or Facebook, BBS is a public online service with a distributed architecture, revenue model, and infrastructure.
Distributed architecture
While platforms like Reddit, Facebook, Twitter, YT are run and controlled by a single company, BBS Network is an ecosystem with contributions from different individuals and organizations. Each BBS is owned and operated by a different organization, hosting different message boards with different terms of use while all BBSs remain integrated based on the public DB architecture. The data about posts, information channels, accounts, user feedback is stored and shared on the public blockchain ledger. BBS empowers access to read and write data to participants in the ecosystem.
Revenue distribution model
Based on predictive modeling, network members promote posts and predict visits. The prediction given should be at least 30% higher than the previous prediction or post visit. When new ads are implemented, the previous promoter will receive a reputation and a 10% bonus. Each visit will generate 1 credit score for advertisers and publishers. Revenue is distributed among ecosystem participants in a fully automated, transparent, and market-oriented manner, providing a unique, anti-manipulation content management approach.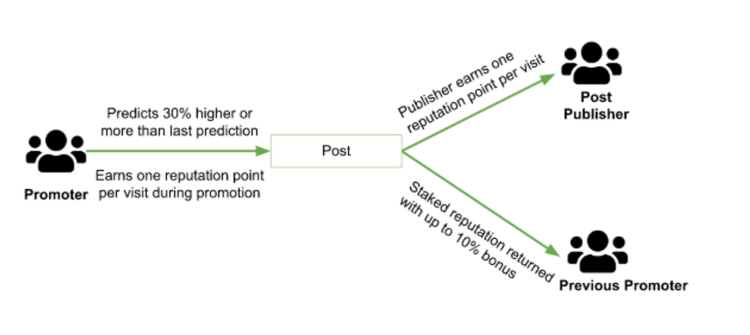 Distributed infrastructure
The BBS consists of a system of linked message boards that allow network participants to interact with each other based on the public blockchain.
Developers build UX, product components, and new features to create BBS software.
The operator offers BBS cloud storage services.
Owners use the services provided by the operator to launch feeds on a public or private domain. Besides, they carry out marketing campaigns to attract user access.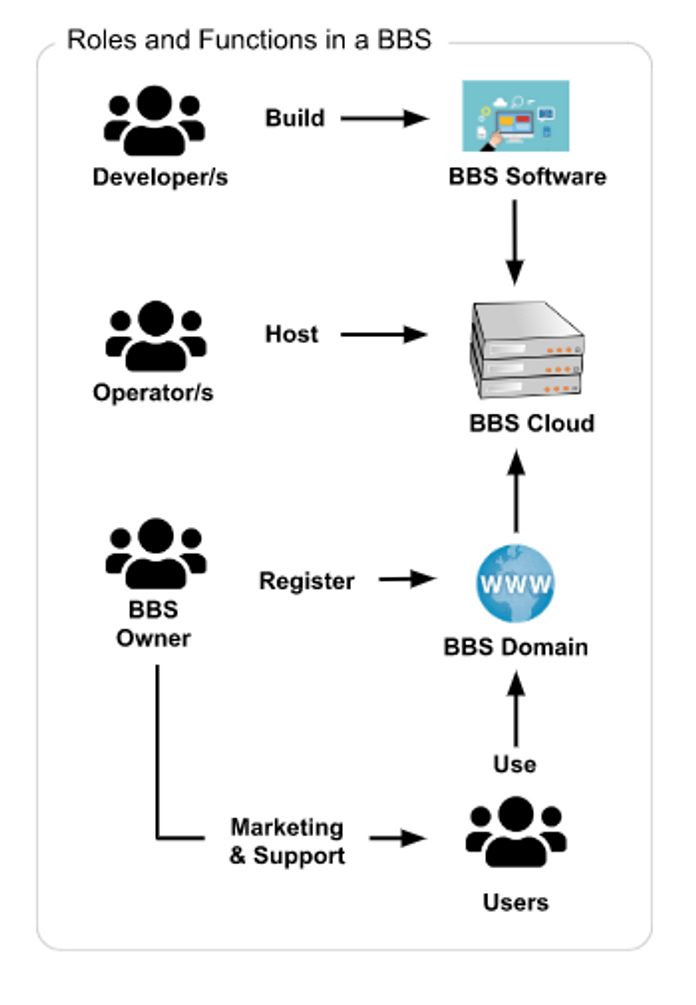 BBS Network (BBS) Token
Token Metrics
Token Name: BBS Network
Ticker: BBS
Blockchain: Ethereum, BNB Chain
Token Standard: ERC-20
Contract:

Ethereum: 0xFe459828c90c0BA4bC8b42F5C5D44F316700B430
BNB Chain: 0xa477a79a118a84a0d371a53c8f46f8ce883ec1dd

Token Type: Utility, Governance
Total Supply: ****1,000,000,000
Circulating Supply: 70,342,848
Token Allocation
Engagement Mining: 50%
Liquidity & Staking Rewards: 20%
Initial Capital Providers: 10%
Reserve: 10%
Founding Team: 10%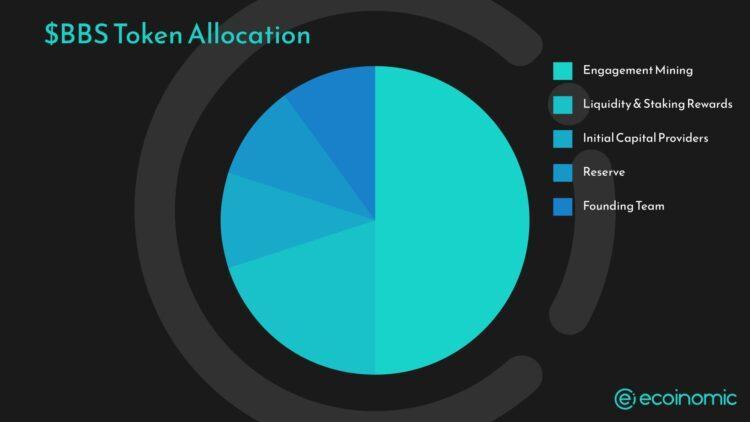 Token Use Cases
BBS is the token of the BBS ecosystem with the following utilities:
Payment methods: BBS is used to exchange NFTs, buy post ads,…
Governance: BBS token holders have the right to administer the project and participate in voting on issues such as: product roadmap, reward allocation, issuance and burning of BBS tokens through BBS DAO.
Interactive rewards: BBS is distributed to users, operators, and participants based on the level of contribution in the network.
Roadmap
Q1 2022:
Harness interactivity
Upload videos to BBS
BBS cross-authentication
Q2 2022:
Master-feed (from all feeds)
Android/iPhone App Development
SDK
Q3 2022:
Member tracking feature
Live video streaming.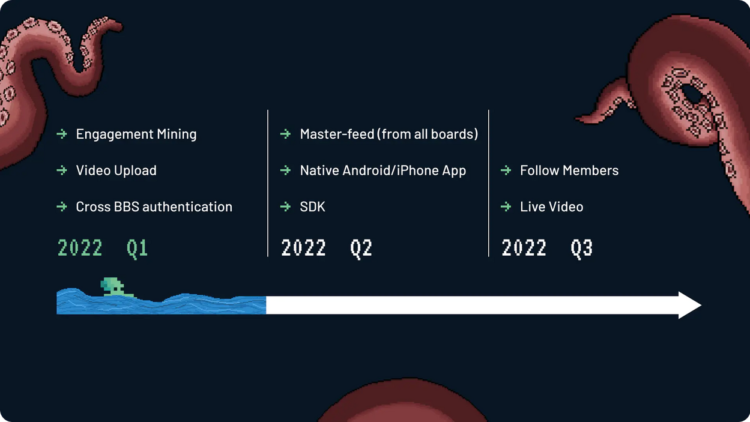 Development team
Eyal Hertzog – Founder, CEO: Former co-founder of Bancor, Metacafe, inventor of the AMM mechanism.
Guy Benartzi – Co-founder, Chairman: Served as co-founder of Bancor, Mytopia and Particle Code.
Israel Levin – CTO: Served as technical director for Epiphyte Corp and Epiphyte (Israel) ltd.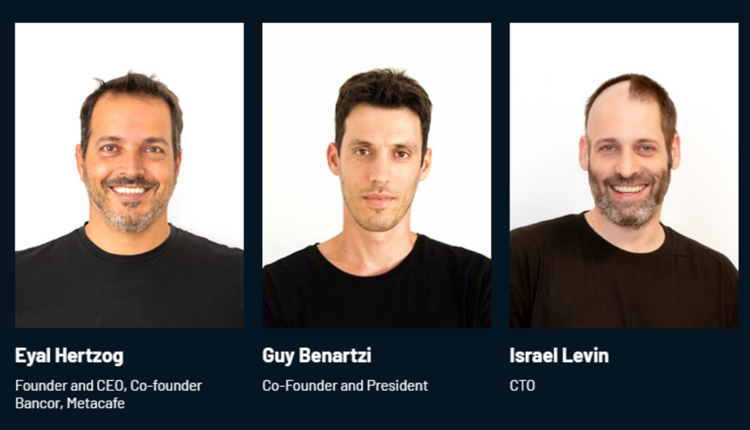 Investment Funds
BBS is backed by major investment funds in the cryptocurrency market such as: Binance Labs, DAO Maker, Bancor, NfX, Polychain Capiatal, Tectona, Digital Currency Group,…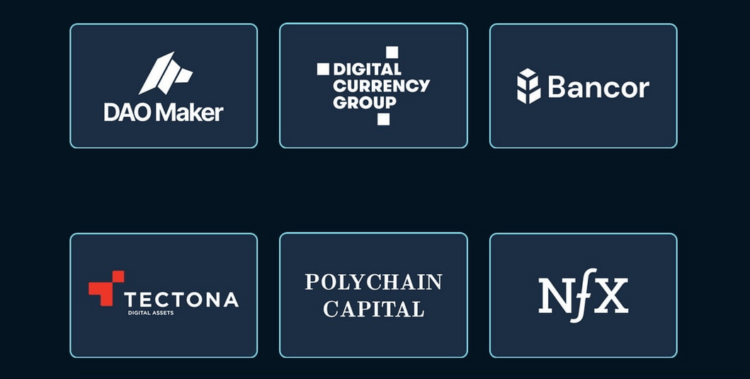 Conclusion
BBS Network is a decentralized news forum built on blockchain with a decentralized architecture, infrastructure, and revenue allocation model for all network members. Hopefully, through the above article, Ecoinomic.io has helped you have an overview of the project to assess the potential as well as investment opportunities in the short and long term. However, the cryptocurrency market is constantly fluctuating, so you need to do thorough research to make a decision that suits your risk appetite and investment purposes.