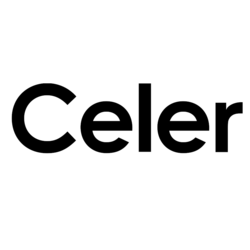 Celer NetworkCELR
Celer Network Price (CELR)
Low: $0.0121 High: $0.0127
Market Cap
$68,317,915.00
Volume / Market Cap
$0.065
Circulating Supply
$5,645,454,936
Loading Data
Please wait, we are loading chart data
| Date | Price | Volume | MarketCap |
| --- | --- | --- | --- |
| # | Exchange | Pair | Price | Volume (24h) | Updated | Trust Score |
| --- | --- | --- | --- | --- | --- | --- |
Loading facebook comment(s)
What is Celer Network?
Celer Network is a Layer2 extension platform that supports cross-chain interoperability for tokens, dApps, and NFTs in a simple, secure and fast way. It is designed to break the scalability limitations faced by today's blockchains, through off-chain technology making it more flexible and scalable.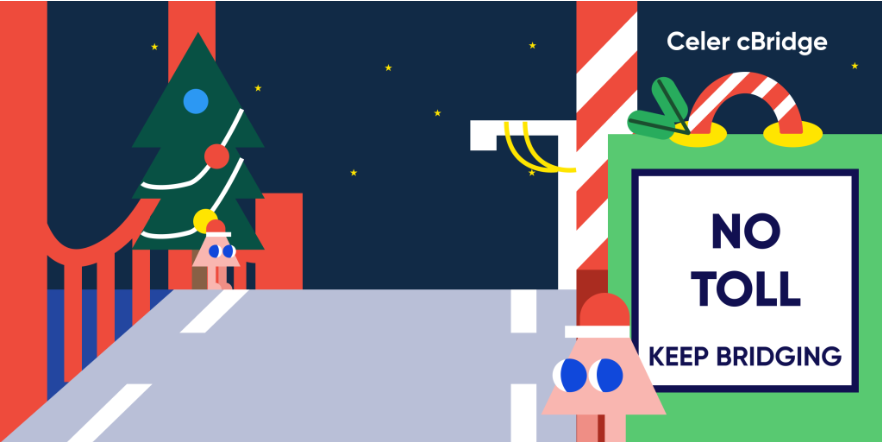 Celer's protocol is powered by the CELR token, with an economic model designed around these basic principles: a good token economy model will bring synergistic values and form game theories. new game-theoretical dynamics that tokens cannot generate.
Products of Celer Network
State Guardian Network (SGN)
State Guardian Network is a Proof-Of-Stake blockchain based on the Cosmos SDK that uses the same security mechanism as other Layer1 blockchains. It acts as a message router between different blockchains, facilitating the cross-chain transfer of messages and assets. Celer cBridge and Celer Inter-chain Message Framework (Celer IM) take advantage of SGN in cross-chain transactions thanks to its security, fast speed, and low transaction fees. Validator Nodes must stake CELR to participate in the SGN consensus process.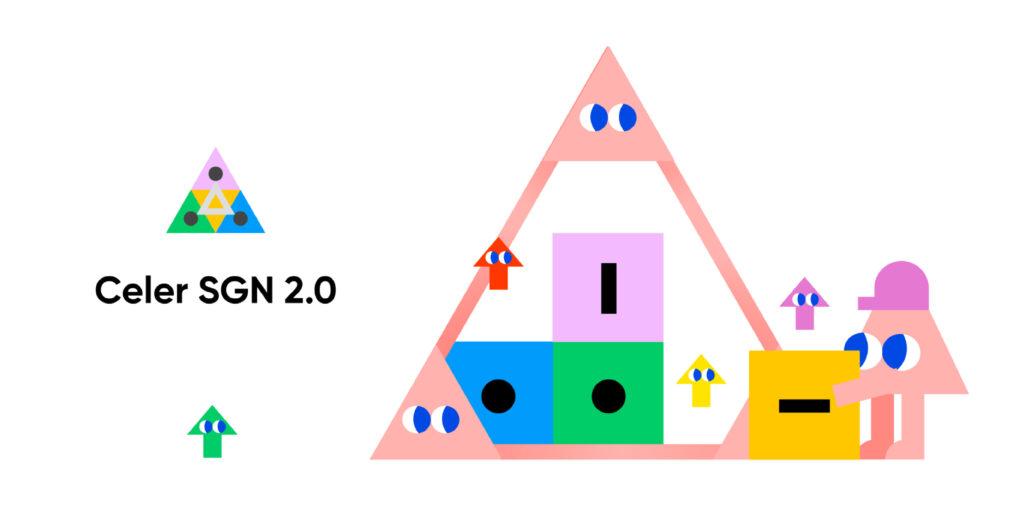 Layer2.Finance
Layer2.Finance is a new solution that makes it simple for users to access the available DeFi protocols on the market. It solves two challenges that make DeFi difficult for widespread adoption: high transaction fees and difficulty to navigate and use.
The working theory of layer2.finance is to allow multiple users to share the fees paid for using DApps on Layer2 by pooling their funds onto a special Layer2 rollup.
This makes layer2.finance like a subway in a "DeFi city", users instead of moving themselves (directly using dApps) can go through layer2.finance to share transaction fees with others.
cBridge
Celer cBridge is a product that allows users to use interactive assets with many different chains. The advantages of cBridge are:
– Support cross-chain asset transfer with abundant liquidity
– Improve liquidity management and ensure value for both cBridge node operators and Liquidity Providers
– Developers easily build features such as native messaging, accelerating the development of cross-chain products for DEX and NFT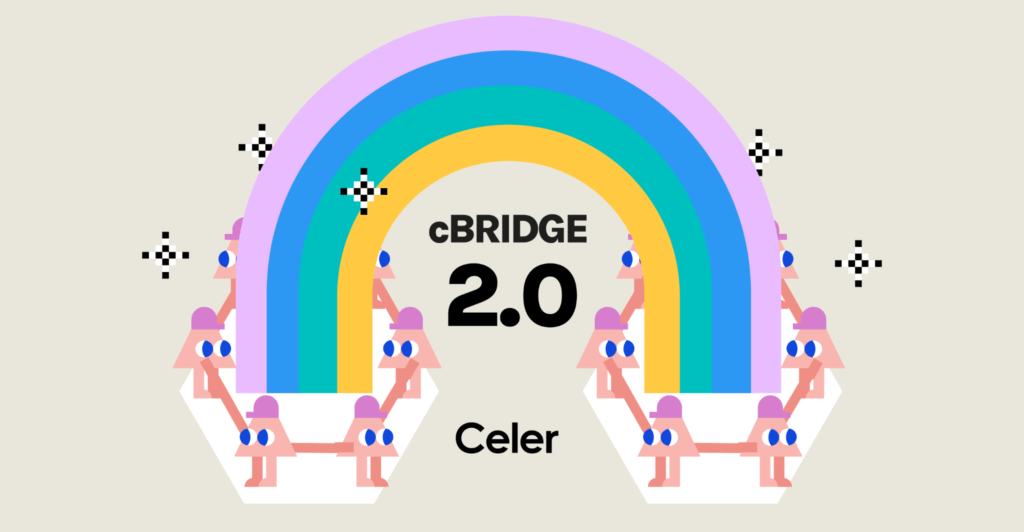 How does Celer Network work?
Celer Inter-chain Message Framework
In order to achieve seamless multi-blockchain interoperability, Celer deploys smart contracts on each chain and pairs them with the State Guardian Network, a blockchain built on Tendermint.
A user or Decentralized Application (dApp) must first submit their intention to a Message Bus Smart contract on the source chain in the form of a message with a structured header and any type of binary payload in order to send a message or call a smart contract function cross-chain.
The State Guardian Network will then come to an agreement on the presence of such a communication and simultaneously produce a stake-weighed multi-signature attestation. The destination is then informed of this attestation by way of an Executor who has subscribed to the message. The identical Message Bus contract is present on the destination chain to verify the message's correctness and initiate the message's associated logic instantly or after a timeout.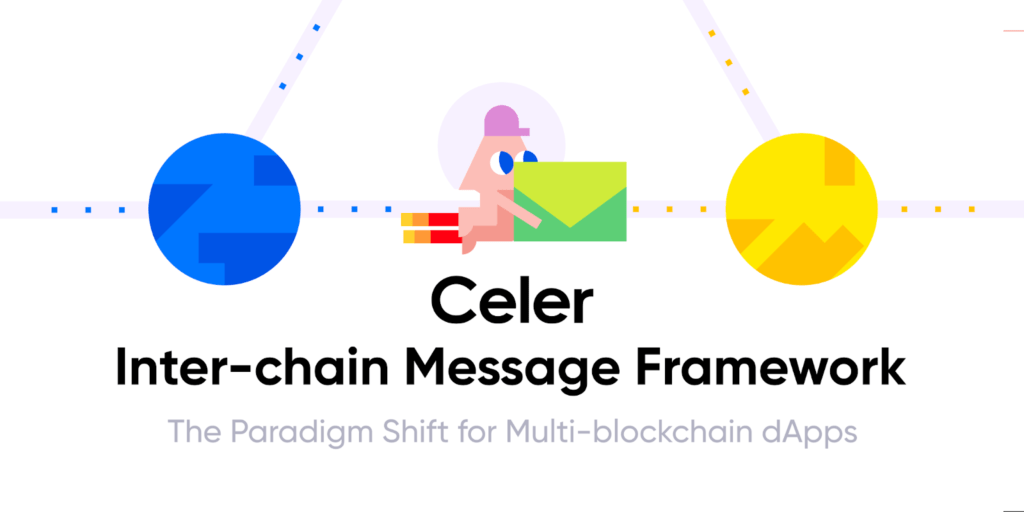 PoS and Optimistic-rollup-like Security Models
Two security frameworks with various time tradeoffs are available to inter-chain dApps developed on Celer.
By default, inter-chain dApps handle communications routed from another chain immediately, relying on the security of the State Guardian Network. The SGN is a Proof-of-Stake (PoS) blockchain based on Tendermint with CELR as the Staking asset and delivers L1-blockchain level security similar to Cosmos or Polygon. The consensus procedure will slash a guardian's staked CELR if it behaves maliciously. This level of financial security is something that increases with the staked CELR's value and is simply not possible with basic multi-signature or MPC-based solutions.

The technology of Celer Network
The four levels of the Celer architecture are as follows:
cApps – wherever applications reside, designed to scale and maintain user privacy
cRoute – the protocol developed for routing states, admiring a payment, in an exceedingly trust-free manner between users.
cOS – development framework for dApps which will handle storage, operation, tracking, and any disputes of off-chain states
cChannel – a very cheap layer that interacts with totally different blockchains and provides a higher layer with a typical abstraction of up so-far states and bounded-time finality. It uses state channel and Sidechain techniques that maximize liquidity and supports speedy state transitions.
What is CELR tokenomics?
CELR is the native token of the project.
CELR token metrics
Token name: Celer Network
Ticker: CELR
Blockchain: Ethereum
Standard token: ERC-20
Audit: PeckShield, SlowMist
Max Supply: 10.000.000.000
Circulating Supply: 5.645.454.935
FDV: 0.92
Funding Rounds
| Round | Time | Token Amount | Token price | Raised |
| --- | --- | --- | --- | --- |
| Seed Sale | 01/04/2018 – 01/05/2018 | 1.150.000.000 | $0.0065 | $7.475.000 |
| Private Sale | 31/06/2018 | 1.550.000.000 | $0.015 | $30.000.000 |
| IEO Binance | 19/03/2019 | 600.000.000 | $0.0067 | $4.000.000 |
CELR Token allocation

The Total Supply is 10,000,000,000 distributed in the following:
Mining Rewards 25%
Team 18.3%
Foundation 17%
Private Round 15.5%
Seed Round 11.5%
Launchpad Sale 6%
Marketing and Ecosystem 5.0%
Advisors 1.7%
Treasury and strategy
Celer has placed a high priority on development and has used most of its budget to hire the best technological personnel. Tokens are kept in cold wallets that permit multiple signatures. The quantity and distribution of all CELR tokens planned for monthly release into circulation are shown in the chart below.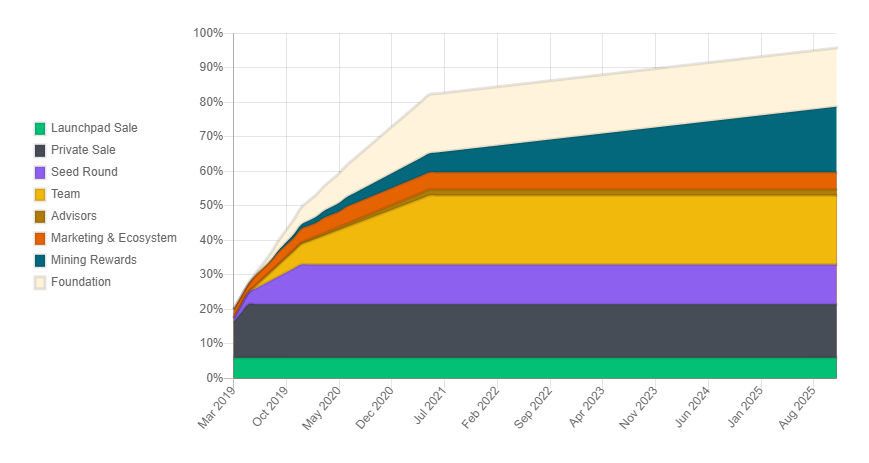 CELR Token use case
The current use cases include:
Staking: Users can delegate CELR to stake with validators to participate in the network consensus, and in return are rewarded with CELR. A Proof-of-Stake (PoS) blockchain based on Tendermint called the Celer State Guardian Network (SGN) acts as a message relay across other blockchains. To participate in the SGN's consensus process as a validator node, you must stake CELR coins. The Celer Inter-chain Message Framework's economic security depends heavily on the CELR staking procedure. Users must pay the SGN for these services in order to use the message routing service and store the multi-signature attestation. In addition to the block reward, these use fees are given to the CELR stakers and validators for their efforts in safeguarding the network.
Network Fees: Celer stakers on the SGN can share the value captured by the State Guardian Network when the network syncs, stores, and signs messages.
CELR also serves as an incentive for maintaining a stable and abundant Liquidity Pool in the Proof of Liquidity Commitment process.
CELR can also be used in Liquidity Backing Auction to increase the priority of liquidity-backing bids and therefore statistically increase the liquidity interests payout.
Investors and backers
Celer Network is one of the projects invested by many Venture Capital funds, including the following famous names: 500 Startups, 360 Innovation Capital, AlphaCoin Fund, Basics Fund, Async Capital, Bixin Capital, Block VC, Blockchain Global Limited, NEO Global Capital, NGC Ventures

FAQs about Celer Network?
Is Celer Network a good investment?
Even though the CELR price projection hides its potential for future profits, it is still important to keep it in mind. Market volatility and ambiguity are present in the bitcoin space. The price of a digital coin relies on a number of factors, including the coin's performance, market capitalization, and many more, therefore price projections for the Celer Network cryptocurrency may not be precise. Thus, before buying the currency, you should conduct your own investigation.
How to buy Celer Network (CELR)?
Trading platforms for CELR include Gate.io, Bithumb, OKX, Crypto.com, Binance, HotBit, and many more. For the long term, the Celer Network Coin Price Prediction is optimistic. The average price level is rising, as is the maximum price level.