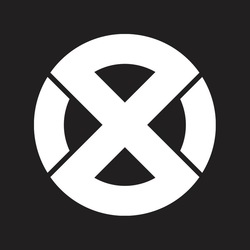 OnyxcoinXCN
Onyxcoin Price (XCN)
Low: $0.000751 High: $0.000769
Market Cap
$19,574,524.00
Volume / Market Cap
$0.114
Circulating Supply
$25,927,926,074
Loading Data
Please wait, we are loading chart data
| Date | Price | Volume | MarketCap |
| --- | --- | --- | --- |
| # | Exchange | Pair | Price | Volume (24h) | Updated | Trust Score |
| --- | --- | --- | --- | --- | --- | --- |
Loading facebook comment(s)
What is Chain (XCN)?
Chain is a cloud blockchain infrastructure that enables businesses to build better financial services from scratch. Chain has launched Chain Core, an open source licensing chain. and Sequence, a balance sheet ledger product. Customers can receive discounts in native XCN tokens, pay transaction fees, participate in community protocol governance, and access premium features.
Founded in 2014, Chain was acquired by Stellar in 2020 in pursuit of its mission of building a stronger global financial system with Sequence.
Project information
Sequence
Sequence is a ledger service for balance management. Combine the power of a token-based data model with the convenience of the cloud to make it easier to build, operate, and scale products that are right for the future. Sequence securely tracks all types of value, allowing software teams to focus on shipping and scaling products rather than building and maintaining ledger infrastructure.
Sequence is used as a filing system by many companies, including mobile wallets, cryptocurrency exchanges, lending platforms, sharing economy applications, payment services, site sponsors web, and property managers. By advantage of using sequence.
Supported applications:
Convenience when using Sequence:
Chain Core
Chain has launched Chain Core, an open-source and licensed blockchain. Powered by Sequence, Chain's ledger as a service platform. Customers can receive discounts and pay transaction fees in tokens (XCN), as well as participate in community protocol governance and access premium features.
Chain Core allows businesses to launch and operate blockchain networks or connect to a list of other networks that are changing the way assets are moved around the world. The Chain protocol defines how assets are issued, transmitted, and controlled on the blockchain network. It allows a group of entities or organizations to operate the network, supports the coexistence of multiple asset classes, and can interact with other independent networks. Chain Core was developed to deliver the performance that modern financial systems demand. The time it takes to create, sign and verify a transaction is in milliseconds.
Chain (XCN) Token
Token Metrics
Token Name: Chain
Ticker: XCN
Blockchain: Ethereum
Token Standard: ERC20
Token Type: Utility
Total Supply: 68.895.442.185 XCN
Circulating Supply: 16.723.068.035 XCN
Token Distribution
Release your team focus on delivering and scaling your product instead of just building and maintaining the ledger infrastructure.
Innovation Unfolds Easily add new accounts, asset types, and even products without having to re-encode your ledger.
Scaling Hosted for business, the sequence scales like your business.
Seamless Collaboration Share your insides with partners, reducing complexity and opening up new business possibilities.
Verifiable integrity Confidential data model only adds immutability to prevent tampering and corruption.
Brand Awareness Get unprecedented insights into your business with powerful tracking and analytics.
Token Use Case
Pay transaction fees
Administration.
Provide liquidity.
Join Staking to get rewards
Project team, investors & partners
Project team
Investors and partners
Chain has raised over $40 million in funding from Khosla Ventures, RRE Ventures and strategic partners including Capital One, Citigroup, Fiserv, Nasdaq, Orange and Visa. Chain has previously worked together to build blockchain networks like Visa, Nasdaq, State Street, and Citibank.
Chain Q/A
Where can I buy Chain (XCN)?
This Coin is not listed on the Binance exchange for trading and service you need to connect your crypto wallet with a Decentralized exchange (DEX) for example Coinbase, Huobi, Gate.io, Bittrex,…
Should I invest in Chain project?
XCN coin is a potential investment, when it was only established in early 2022, after only 9 months, it has a circulating capitalization of $ 1.4 billion and $ 4.1 billion in diluted capitalization. With such strong growth, it is certainly in the eyes of the sharks and whales in the market, which promises to be a boom in the future. However, the value of cryptocurrencies always depends and is affected more or less by general changes by the cryptocurrency market in general and the economy in particular, before investing in any class. Which items need careful study and consideration to maximize profits and minimize risks.