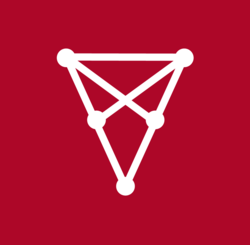 ChilizCHZ
Chiliz Price (CHZ)
Low: $0.0575 High: $0.0583
Market Cap
$406,682,130.00
Volume / Market Cap
$0.058
Circulating Supply
$6,975,647,158
Loading Data
Please wait, we are loading chart data
| Date | Price | Volume | MarketCap |
| --- | --- | --- | --- |
| # | Exchange | Pair | Price | Volume (24h) | Updated | Trust Score |
| --- | --- | --- | --- | --- | --- | --- |
Loading facebook comment(s)
What is Chiliz (CHZ)?
Chiliz is a blockchain technology platform focused on developing products in the field of sports and entertainment.
Chiliz is best known as a platform that supports sports apps, especially Socios.com that can connect fans with their favorite clubs easily.
With the current passive relationship in today's sports world, Chiliz was founded and developed as a novel solution to bring the two together.
Chiliz's goal is to provide millions of sports fans with voting rights in their favorite football clubs through a blockchain-based token with the advantages of transparency, fairness and decentralized. In this way, the fans cease to be mere passive spectators and become active participants of the club.
Chiliz's protocol is operated by the CHZ token, which helps the community to access the products brought by the project and take control of the project.
Chiliz information
Currently, sports fans can only indirectly interact with clubs through simple devices or events. On the club side, it is also difficult to reach all the supporters because of certain obstacles.
Chiliz was created to solve that problem, the project provides a solution to help bring the voices of fans to their favorite club while giving them many rights and even management rights thanks to Applying the advantages of blockchain technology.
To fulfill its mission, Chiliz brings advantages such as:
Chiliz is a blockchain platform connected to Socios.com that allows sports fans to interact with their favorite clubs in an active way – turning passively engaged fans into active players who can participate directly in the club's ecosystem.
Users with Fan Tokens can vote on club proposals, access private events or receive special rewards.
Integrating many features that benefit users to make profits such as minigames, NFTs, predicting results, etc.
Clubs can also use Chiliz to reach new users in the blockchain field
How is CHZ working
Using the Proof of Authority (PoA) consensus mechanism, Chiliz allows validators to use their reputation to validate blocks on the blockchain. Some of the features of this solution are:
Fans actively vote for business decisions for their favorite team.
Voting is open and transparent.
Easy crowd management.
Create a new wave in today's e-sports scene.
Transactions become safer and more efficient.
Chiliz's platform allows sports organizations to collaborate to design and create their own tokens that fans can buy, store, and trade. These tokens are collectively known as Fan tokens, a strong bond between fans and favorite clubs.
Users who want to own Fan tokens can use CHZ to buy through Chiliz Exchange and Socios.com. After holding Fan tokens, users will become part of the club, thereby enjoying special benefits such as voting rights, receiving gifts, and participating in private events,…
Products of Chiliz
Chiliz currently develops 3 main products including Chiliz Exchange, Socios.com, and Chiliz Chain 2.0.
Chiliz Exchange
Chiliz exchange allows users to trade different types of fan tokens with CHZ tokens easily and quickly. Chiliz Exchange is audited by  Certik, a security blockchain platform built with the goal of raising the security standards of DApp and Blockchain.
Socios.com
Socios.com is a Chiliz-based fan engagement platform that uses CHZ as the platform's currency. Socios allows fans to buy fans and vote for the big and famous sports teams in the world that they love, including FC Barcelona, Juventus, Paris Saint-Germain, AS Roma, and Galatasaray…
By purchasing club tokens, Socios allows users to vote for their group influence, and users receive group rewards and recognition based on engagement.
Chiliz Chain 2.0
Vision and mission
Chiliz Chain (CC2) is the underlying protocol for the development of products in web3, where stakeholders from the sports & entertainment industry can build products with a highly secure network managed by the community. copper. CC2 gives the community and developers:
Optimum scalability to enable user-centric platforms to greatly expand fan support. The development is supported by leading blockchain infrastructure provider ANKR.
The governance structure allows developers to create centralized and decentralized platforms/products.
The benefits of combining traditional sports and entertainment platforms with digital products.
Roadmap
Phase 1 – Anaheim 31/03/2022
Phase 2 – Jalapeno 17/05/2022
Phase 3 – Serrano 29/09/2022
Phase 4 – Cayenne 24/10/2022
Phase 5 – Pequin
Phase 6 – Malagueta
Phase 7 – Habanero Launch: Q3 – Q4
Phase 8: TBA
Chiliz (CHZ) Token
Key Metrics
Token Name: CHILIZ.
Ticker: CHZ.
Blockchain: Ethereum & Binance Chain.
Token Standard: ERC-20.
Token Type: Utility, Governance.
Total Supply: 8,888,888,888 CHZ.
Circulating Supply: 5,344,064,580 CHZ.
CHZ Token Allocation
Token Allocation
Token Sale & Pre-Sale: 34.5%
Userbase Reserve: 20%
Marketing Operations: 15%
Strategic Acquisitions: 15%
Seed Investors: 7.5%
Team: 5%
Advisory Board: 3%
CHZ Token Sale
Chiliz opened for sale to seed investors in 2018. In total, the project raised $66 million at the CHZ 3.17 billion mark. There will be no other token sale, including the public sale, other than this fundraising campaign.
Đội ngũ phát triển
The Chiliz project team consists of more than 250 multidisciplinary professionals from 27 different nationalities with over 20 years of experience in building web and platforms, including payment and gaming solutions. especially:
Alexandre Dreyfus is the founder and CEO of Chiliz. Founded Mediartip in 1995 and Webcity.com in 1997, he has extensive experience in internet media and games.
Thibaut Pelletier is the Chief Technology Officer at Chiliz. He started out as the CTO of Chilipoker. He later became the Senior Director of Bally International, an iGaming platform used to manage real money online gambling.
Max Rabinovitch is the Chief Strategy Officer of Chiliz and Socios.com. Over 10 years of experience in business strategy, creative direction and digital business strategy consulting. In the past, he worked for McDonald's, Nestle and Sony.
Magnus Linder is director of partnerships at Chiliz. Prior to that, he spent more than three years as Director of Communications and Sponsorship at Bettson Group and Brand Alliance. He is also Head of Sales & Marketing of the Swedish Football Federation and holds a Master of Science (MS) degree in Economics and Marketing from Stockholm University.
Investors
Chiliz raised capital in 2018 from investors including Binance, OK Blockchain Capital, FBG Capital…
Partner
Chiliz works with many famous partners in the sports field, such as:
UFC: The Mixed Martial Arts Association of America (MMA) is based in Las Vegas. This partnership will allow UFC to reach a large audience of esports fans and introduce fan voting and rewards programs.
Engine: Software that allows developers to create and manage software on Ethereum. This partnership will provide NFT for Dota 2, Juventus, and key Socios partners.
FTX: The second largest CEX exchange in the world. This partnership will allow FTX to list fan tokens such as INTER, GAL, PSG, and CITY on exchanges. At the same time, Socio will be granted access to FTX.
In addition, Chiliz also works with many famous sports teams in the world such as FC Barcelona, Juventus, Paris Saint-Germain, AS Roma, Galatasaray, and many other organizations such as The Story Mob, Gallagher Premiership, and NFL. & MLS, engine…
Chiliz Q/A
Where can I buy Chiliz (CHZ)?
CHZ token has no other way of ownership other than buying CHZ tokens at exchanges Binance, Huobi, Gate, Okex,…
Should I invest in Chiliz Exchange?
Although CHZ coin has many uses for fan IDs and votes, the reality is that you need to see Are you a fan of these sports teams and want to vote for the team? Otherwise, investing in CHZ coin is simply BUY – SELL, profit from the difference. In addition, the price movement of CHZ coin over the past 1 year is not too high and its possibility of a boom next year is also not impressive. If you still love this coin, believe in its future and want to invest, then you can try with a very small capital because the cryptocurrency market is unpredictable, no one can predict it.