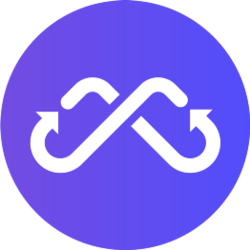 MultichainMULTI
Multichain Price (MULTI)
Low: $2.330 High: $2.600
Market Cap
$50,329,895.00
Volume / Market Cap
$0.089
Circulating Supply
$19,363,293
Loading Data
Please wait, we are loading chart data
| Date | Price | Volume | MarketCap |
| --- | --- | --- | --- |
| # | Exchange | Pair | Price | Volume (24h) | Updated | Trust Score |
| --- | --- | --- | --- | --- | --- | --- |
Loading facebook comment(s)
What is Multichain (MULTI)?
Multichain (formerly AnySwap) is a platform that provides infrastructure that develops cross-chain interaction, allowing users to convert assets and harness liquidity through bridges and cross-chain routers. Founded on 20/01/2020 under the brand name AnySwap, the project aims to become the optimal router in the Web3 ecosystem.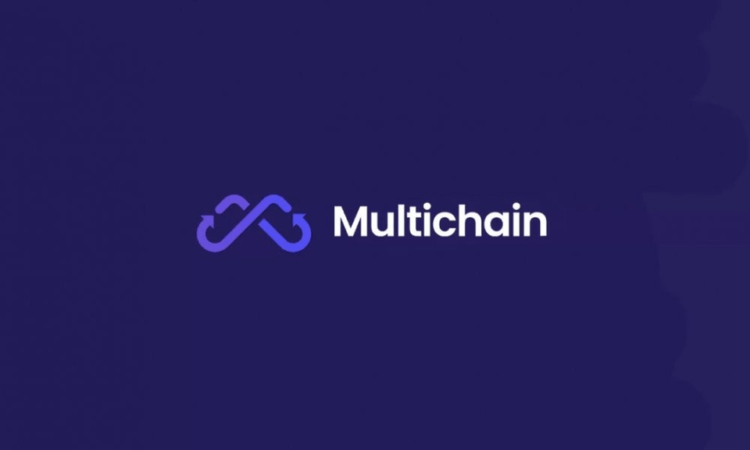 Multichain Highlights
MPC and non-custody technology: Multichain cross-chain bridge processing and providing Smart contract solutions on different chains.
Avoid slippage: Multichain's 1:1 bridges allow users to swap tokens with zero slippage rates and eliminate AMM-related costs.
Multi-chain router: Allows users to swap tokens between any 2 chains, which reduces transaction fees and makes it easier to transfer assets between chains.
Multichain Products
Bridge
Multichain Bridge is the first cross-chain service developed in July 2020, operating between two blockchains. There are more than 600 bridge assets that make it very easy to deploy new assets, taking only about 2 weeks.
Router
On 4/6/2021, Multichain launched Multichain router V3 beta Mainnet with the following connection features:
Allows asset transfer between two or more any chain.
Use Liquidity Pools for previous assets on blockchains
Works with bridge asset smart contracts: Multichain mint assets on the chain, the assets can return to the original chain before being sent to another chain. This creates a cost-effective solution for users, especially for assets on Ethereum.
This includes both principal assets and bridge assets (both those created from intermediary bridges).
anyCall Crosschain Contract Calls
The anyCall smart contract functionality allows projects to make cross-chain contract calls with the security of the MPC network.
Crosschain NFT Bridges and Router
Multichain now provides a bridge to NFTs (both ERC721 and ERC1155 smart contracts).
Multichain (MULTI) Token
Token Metrics
Token Name: Multichain
Ticker: MULTI
Token Type: Utility, Governance
Blockchain: BNB Chain, Ethereum, Avalanche, Polygon, Arbitrum One
Contract:

BNB Chain: 0x9fb9a33956351cf4fa040f65a13b835a3c8764e3
Ethereum: 0x65ef703f5594d2573eb71aaf55bc0cb548492df4
Avalanche: 0x9fb9a33956351cf4fa040f65a13b835a3c8764e3
Polygon: 0x9fb9a33956351cf4fa040f65a13b835a3c8764e3
Arbitrum One: x9fb9a33956351cf4fa040f65a13b835a3c8764e3

Circulating Supply: 18,363,292 MULTI
Total Supply: 100,000,000 MULTI
Token Allocation
The project was originally called Anyswap with the governance token being ANY. Then, when rebranding and issuing MULTI tokens, this token is exchanged 1:1 with ANY and retains the original allocation.
Swap & Trading Rewards: 25%
Company: 20%
Team: 15%
Liquidity Reward: 15%
Cross-chain: 10%
Community & Ecosystem: 10%
Initial Liquidity: 5%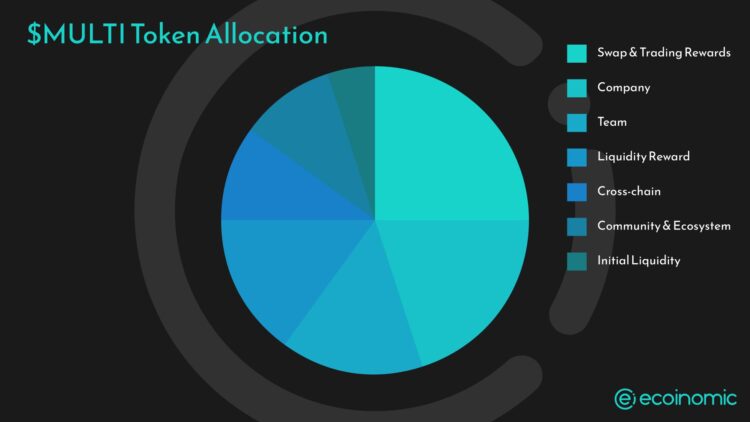 Token Use Cases
MULTI is the governance token of Multichain. Earlier, under the name Anyswap, the project issued ANY as an administrative token. Currently, ANY token holders can convert ANY into MULTI in a 1:1 ratio. MULTI plays an important role in the ecosystem with the following features:
Administration: From 9/5/2022, users can stake MULTI and receive veMULTI to participate in voting for protocol administration activities. Voting rights are determined by the number of MULTI and the token lockout period.
1 MULTI key for 4 years = 1.00 veMULTI 1 MULTI lock for 3 years = 0.75 veMULTI 1 MULTI lock for 2 years = 0.5 veMULTI 1 MULTI lock for 1 year = 0.25 veMULTI Users can extend the token lock time. At the end of the token lockout cycle, users can withdraw MULTI after receiving the reward.
Get fees: MULTI owners will receive 45% of the bridge fee each quarter.
Roadmap
Business field
Support the development and innovation of blockchains.
Support chains and crypto assets.
Support partner interoperability in Web3.
Technology
Deploy a new MPC-based signature algorithm that supports ED25519.
AnyCall cross-chain contract support for middle-party developers
The study of MPC networks and trust algorithms.
The study of the public MPC blockchain network, which is the infrastructure that provides common, public trust services.
Develop joint studies of MPC and trust algorithms with leading academic institutions.
Ecosystem
Implement incentive rewards, programs that support innovative technologies, and foster partnerships and the Web3 community.
Expand the Multichain community globally, increase the utility of tokens and improve Multichain's DAO governance.
Building a global CRP ecosystem (Crosschain Router Protocol).
Development team
Hao Wang – Managing Director at Sequoia Capital
Xi Luo – Business Development & Operations Management
Marcel Cure – Multichain development orientation
Vasco Felner Pinto – Vice President, Multichain Ecosystem Management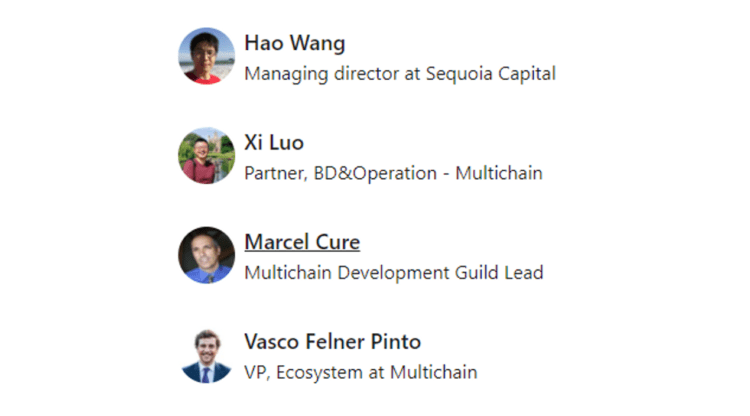 Investment Funds
Through two seed rounds and venture rounds led by Binance Labs, Multichain has raised $120 million from 11 well-known hedge funds such as Binance Labs, IDG Capital, Sequoia, Circle Venture Three Arrows Capital, Tron,…

Conclusion
Multichain offers a bridge solution, improving interoperability between blockchains. With the goal of becoming the optimal router in the Web3 ecosystem, the project is constantly expanding and developing innovative technology to enhance the user experience.