The NFT (Non-fungible token) trend continues to prove its appeal with the launch of a series of Play-to-Earn blockchain games, NFT projects, and the entry of famous artists around the world with unique and unique NFT collections.
This was followed by strong growth in demand for NFT trading with a trading volume reaching more than $13 billion in 2021. One of the most talked about names is OpenSea. In this article, Ecoinomic.io will take a look at these OpenSea highlights and instructions for buying and selling NFTs on the platform.
What is OpenSea?
OpenSea is the world's first and largest digital exchange (NFT Marketplace) for crypto and NFT collections, which allows users to buy, sell and exchange their NFTs.
These NFTs include in-game items, artwork (music, photos, paintings, videos…) from artists, collections from well-known brands, and blockchain domain names.
Some familiar names like Axie Infinity, Decentraland, The Sandbox, CryptoKitties,… has opened for sale NFTs of rare and exclusive collections on OpenSea.
Currently, OpenSea supports NFT transactions on blockchain networks including Ethereum, Klaytn, Polygon, Solana and most recently Arbitrum and Optimism.
Outstanding features of OpenSea
What creates the heat that makes OpenSea the most popular NFT exchange in the cryptocurrency market?
On OpenSea, everyone can become an NFT seller with simple steps without being limited by complicated registration procedures. 
NFT transactions are made quick and easy when based on the operation of Smart Contracts, ensuring reliability without going through intermediaries. 
OpenSea supports the transfer of artworks into NFTs and ensures absolute ownership when NFTs are saved on the user's wallet, which increases security and reduces risk to the lowest level.   
In addition, with support from large funds and a team of more than 100 seasoned developers, OpenSea is constantly upgrading its user support features and blockchain projects, as well as attracting brands and celebrities to participate with the most unique NFT collections, affirming its leading position in the NFT market. 
How to trade NFTs on OpenSea
Step 1: Connect your wallet to OpenSea
Go to the official OpenSea website: https://opensea.io/ 
Click on the wallet icon in the top right corner of the screen or "Create".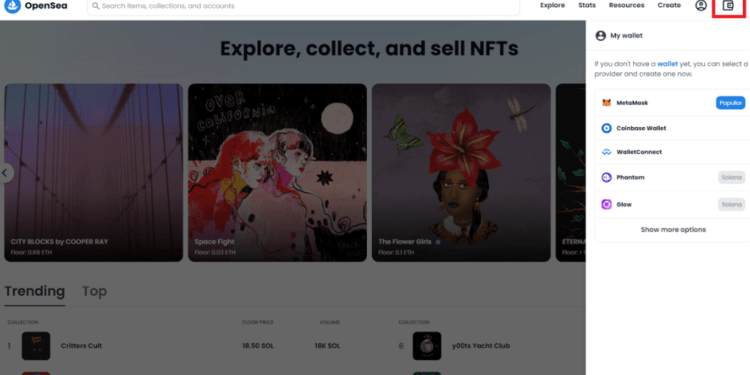 Select the type of wallet you want to connect to. Currently Opensea supports most Ethereum wallets, notably Metamask, Coinbase and some Solana wallets such as Phantom.
Click "Show more options" to show all supported wallets.
For example, when selecting metamask wallet, a small window will appear in the corner of the screen. Select "Next" → "Connect".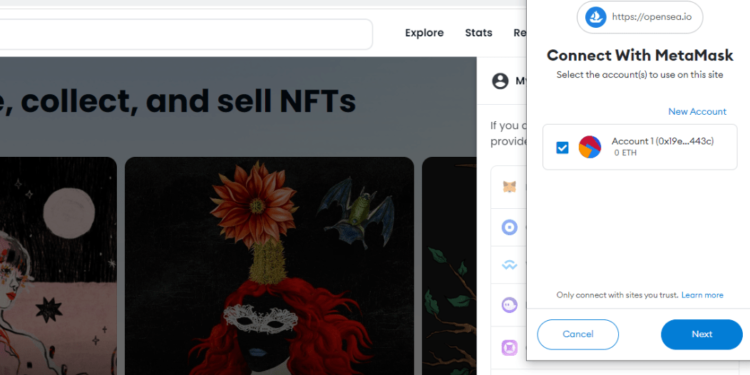 There appears the OpenSea welcome screen, and click "Accept and sign" and select 'Sign' in Metamask to complete the wallet connection.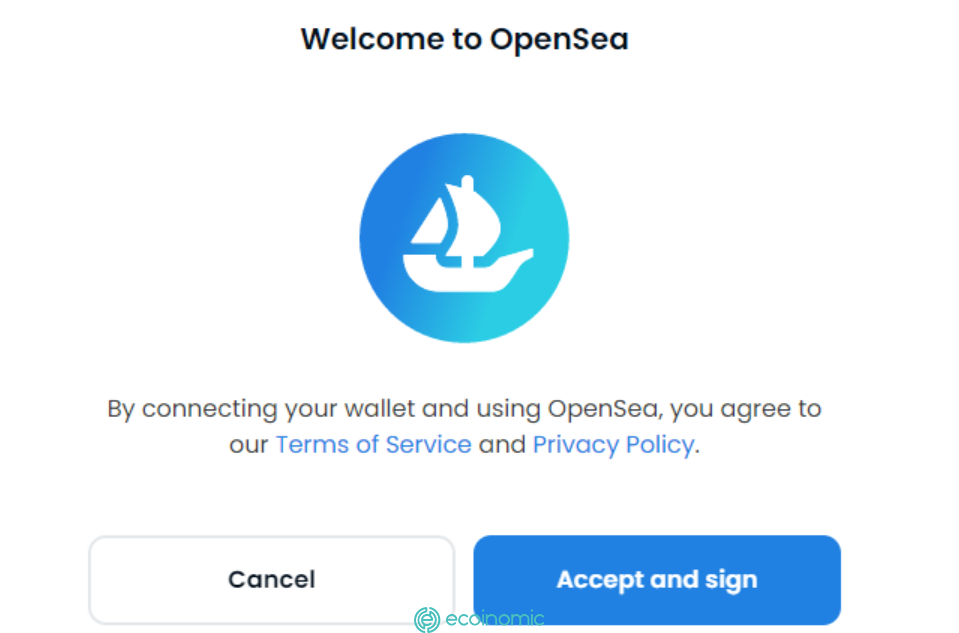 Step 2: Create and test NFTs
If you are a creator of artworks, the "Create" feature on OpenSea will help you create your own NFTs. OpenSea supports image, video, audio, or 3D model files.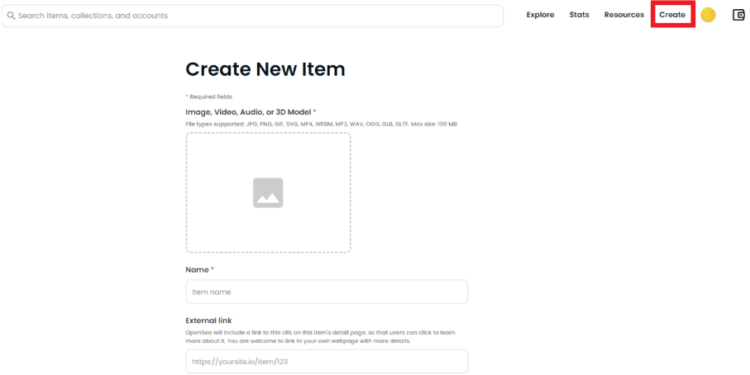 You can create individual NFTs https://opensea.io/asset/create or create NFT collections by visiting the https://opensea.io/collections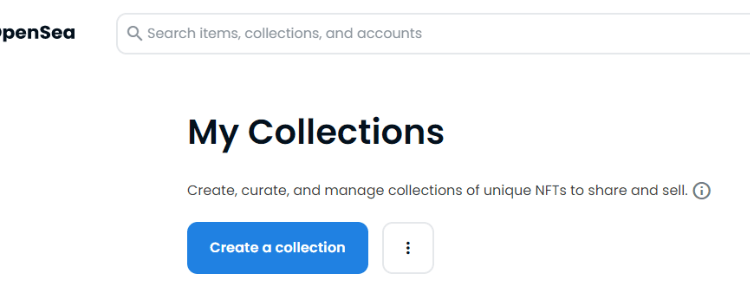 After successfully creating an NFT, click on your avatar icon, select "Profile" or "My Collection" to see the NFTs you own, including those you created yourself and those from other projects. 
Some NFTs will default to being in stealth mode, select "Hidden" to see all nfTs that are hidden.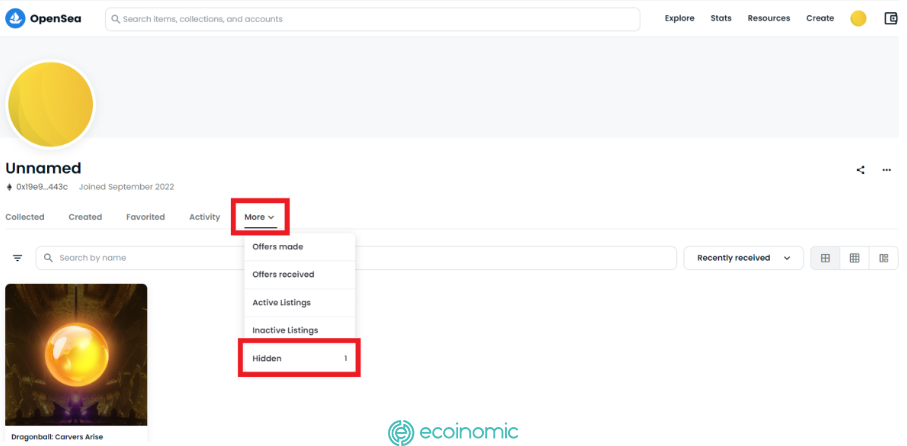 Step 3: Trade NFTs
How to sell NFTs on OpenSea
Select the NFT to sell and select "Sell" to go to the NFT selling price setup interface.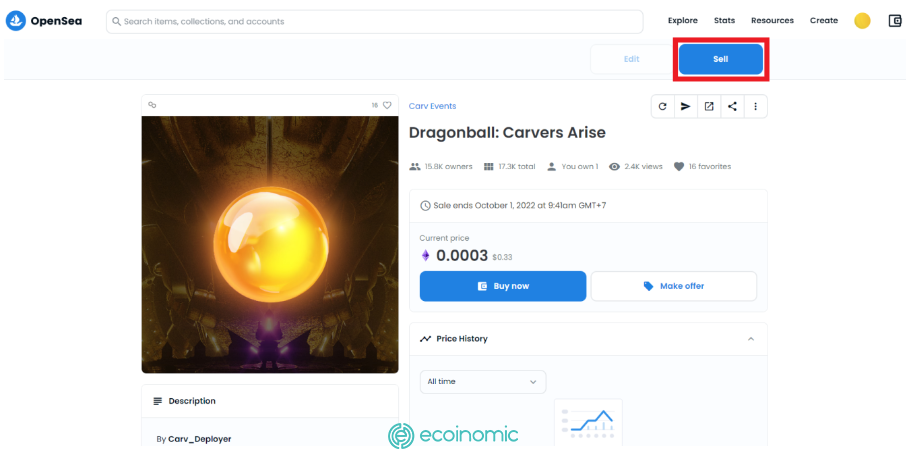 The NFT selling interface includes token and sale price choices, order periods, and other advanced options. Fees such as the 2.5% service fee from OpenSea are also mentioned.
Select "Complete listing" to order your NFT for sale.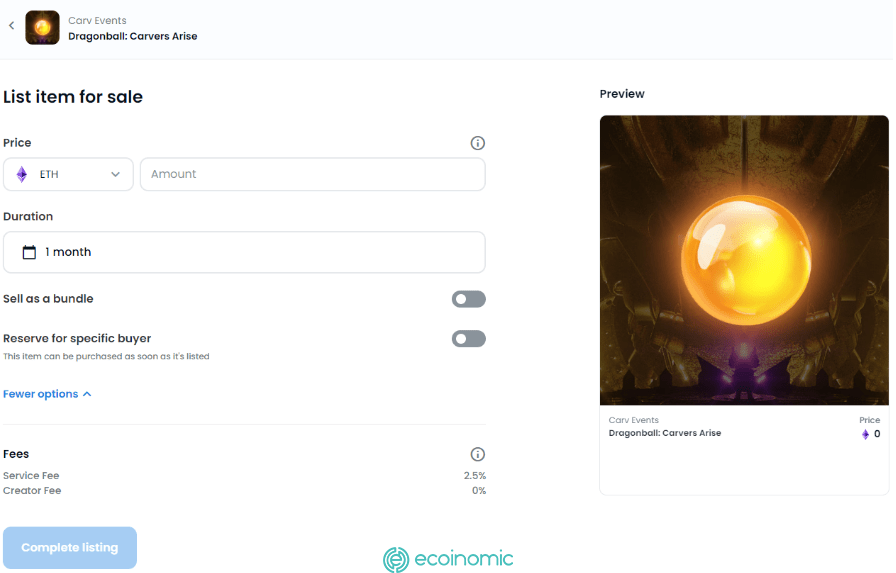 The "Complete your listing" interface appears and click "Approve" and "Confirm" to allow trading. If the NFT's blockchain network is different from the wallet, you will be asked to "Switch Network" to switch to the appropriate blockchain.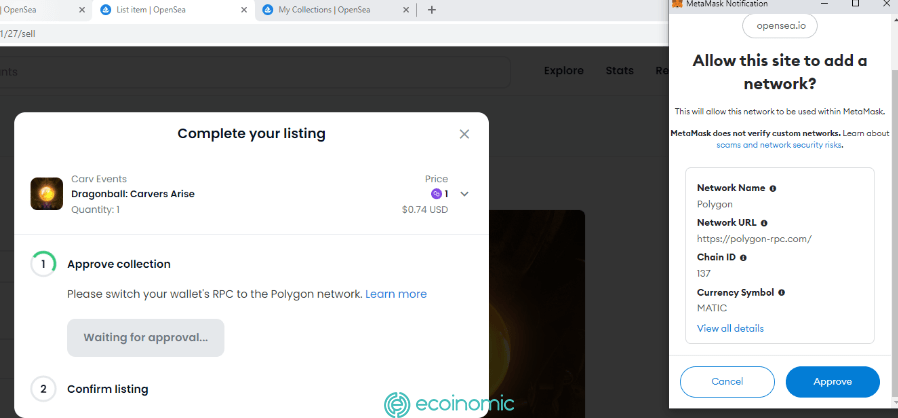 Note that in order to complete the NFT sale on the OpenSea exchange, you need to prepare an amount of tokens as a transaction fee, depending on the previously selected blockchain network.
How to buy NFTs on OpeaSea
Similar to selling NFTs, you can search and choose to buy NFTs. OpenSea supports filtering items in terms of price, tokens required for payment, order time and collections with the highest amount of interaction.
You should refer to some data information about trading volume, floor price, lowest price, and history of trading activities before buying NFTs.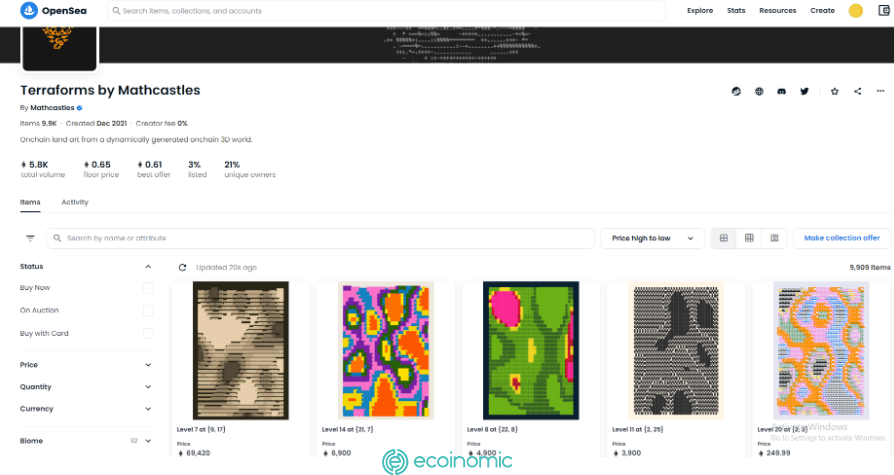 To place an ORDER to buy AN NFT, select "Buy Now" to buy directly or "Make offer" to negotiate the price. Also on OpenSea there is an NFT auction.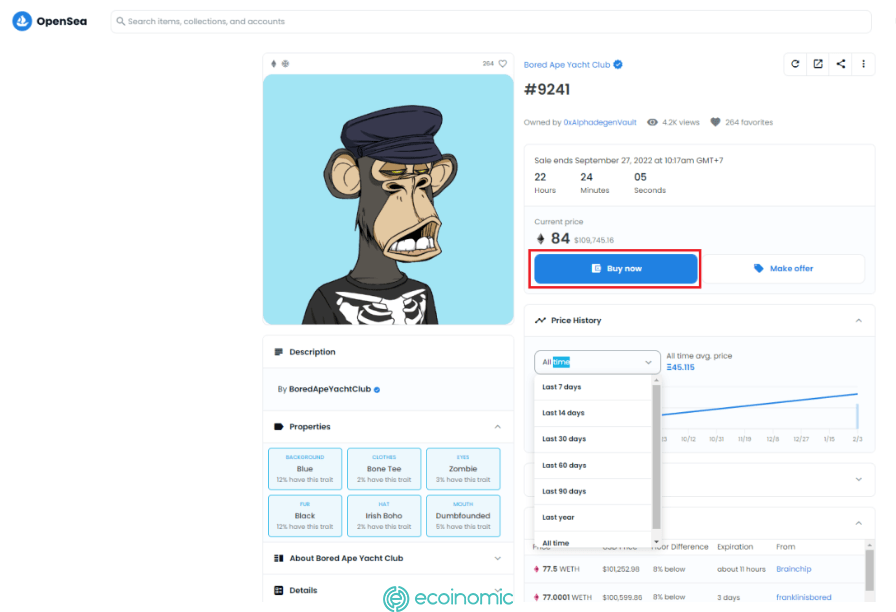 Select "Complete purchase" and complete the payment to buy NFTs.
Conclusion
OpenSea is a potential NFT exchange that has been creating many opportunities to make money through NFT trading. 
Hopefully, through this article, Ecoinomic.io help you have a better overview of OpenSea, as well as learn the steps of nft trading on the platform to have a suitable investment strategy in the future. 
>>> Related: Binance sign up for beginners update 2022