1inch, the decentralized exchange aggregator announced that it will conduct an OP token airdrop on the Optimism network. This is considered a Layer 2 scaling solution of Ethereum.
The tokens will be split equally among all wallets on the Optimism network and exchanged over 1-inch wallets, except for those that were used for the Sybil attack. This attack is a security threat in which attackers use multiple addresses for malicious reasons. The Airdrop took place on 1 September.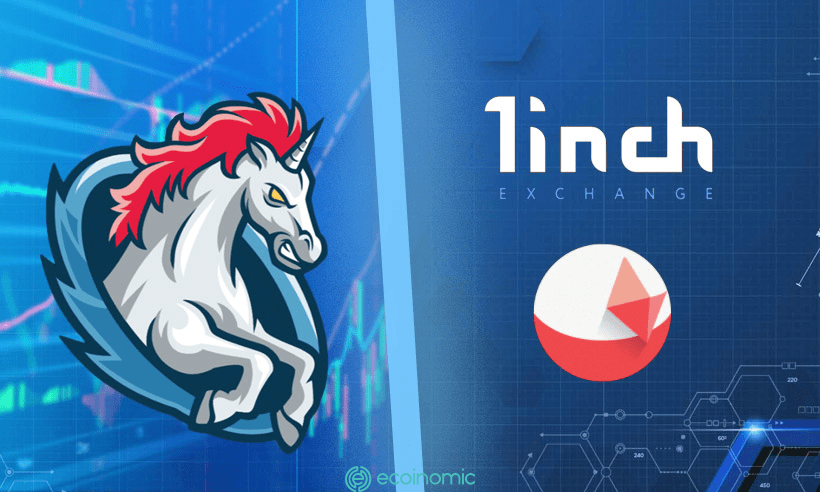 1inch co-founder Sergej Kunz said in a statement,
"Optimism is one of the most effective and popular L2 solutions. Since 1inch expanded to the Optimism network, we've seen a lot of activity out there, and this bonus will use 1 inch for optimism as an added boost. "
1inch expanded to Optimism in August 2021, aiming to reduce transaction fees and increase throughput for users. It has the potential to reach 2,000 transactions per second (TPS), far more than the roughly 15 TPS on Ethereum, 1inch co-founder Anton Bukov said last year.
According to 1inch, more than 45,000 wallets use 1 inch on optimism. Of these, 28,600 of their transactions are on the Optimism network.
Optimism's L2 scaling solution is designed to take advantage of Ethereum's security while reducing costs and latency by encapsulating off-chain transaction verification. Currently, TVL reaches about 900 million USD, and the number of transactions has also increased steadily since the beginning of the year.