As noted by CoinGecko, a "shitcoin" called Sonm (SNM) has gained 1.806% in the past 24 hours.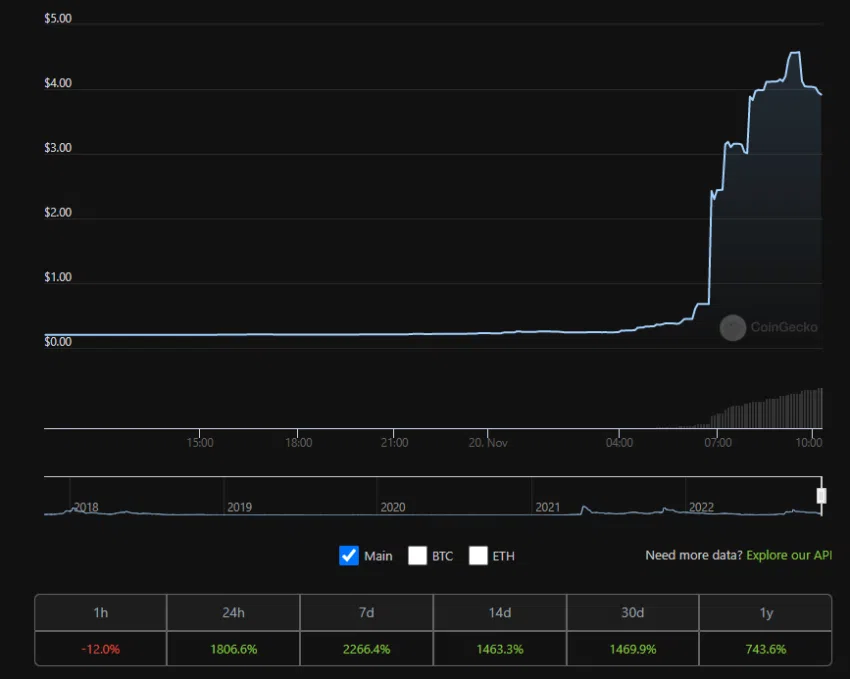 SNM shitcoin price up more than 1,800%
Currently, the SNM shitcoin price is trading at $3.82. However, as noted, this level is still lower than the ATH level set 41 minutes earlier at $4.57. But compared to 1 day ago, the current SNM shitcoin price has increased by more than 20 times.
Even the SNM shitcoin price movement this time increased and broke the peaks that SNM had previously set. Listed since 2018, the ATH price it achieved is only $ 1.12. The sharp increase in price this time, especially in the context of the current downtrend market, surprised the community.

One thing worth noting here is that at the time of launch, SNM coin announced to be listed on a number of major exchanges such as Binance, OKX, KuCoin, YoBit… However, until the price of SNM shitcoin increased sharply and BeInCrypto checked, there are currently only 2 CEX exchanges supporting the listing of this coin, Binance and Bitget.
As noted, the spike in SNM shitcoin price came from transactions on Binance. With 2 pairs SNM/BUSD and SNM/BTC both witnessing an increase of more than 1,700% at the time BeInCrypto writes.
Meanwhile, on Bitget, the increase of the SNM/USDT pair is currently just over 60%. Trading volume on 20/11 spiked to more than 95 million USD, while the previous days only ranged from 1 million USD to 3 million USD.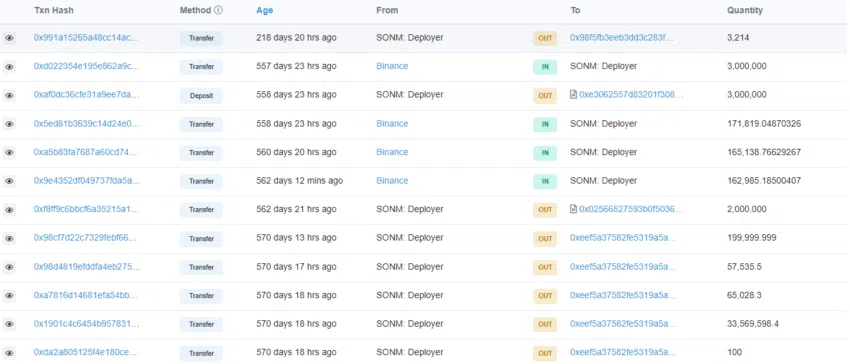 There are currently about 1,200 wallet addresses holding SNM coins. Of these, 3 of the top wallets come from Binance and SONM: Deployer. We checked all 3 of these wallet addresses and it seems that no transactions have arisen for a long time.
Not sure if it's a contrarian transaction involving stolen funds or a lack of liquidity due to market makers' withdrawals?