Growth of the Arbitrum
Arbitrum has achieved consistent growth in total locked value (TVL) since July 7. From $601.72 million, Arbitrum has managed to grow to 935.29 million at the time of writing.
However, daily transactions on the Arbitrum network have seen some volatility over several months. The number of transactions on the Arbitrum network has been growing rapidly since the beginning of the year but plummeted in August.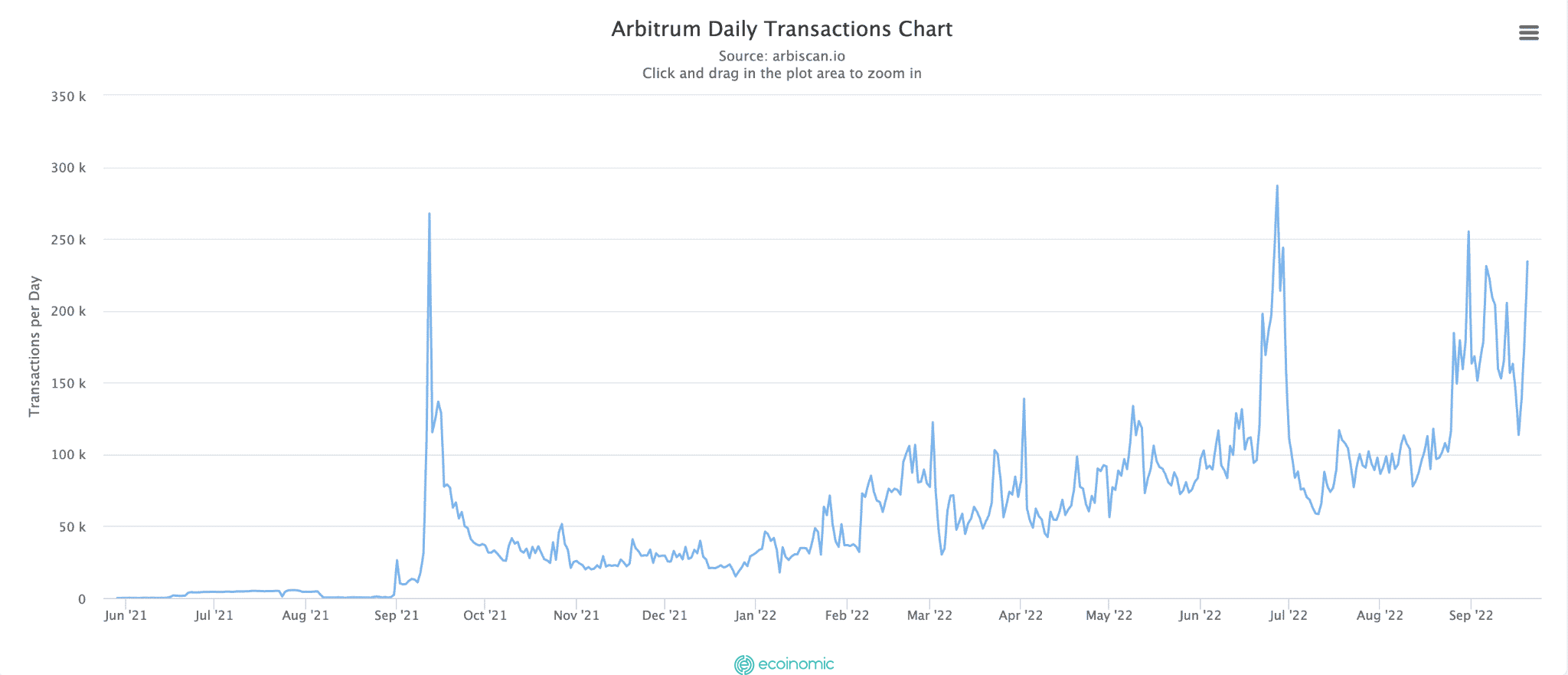 The number of transactions also seems to have recovered after 8 months and the growth is relatively positive at the time of writing. While Arbitrum works well on
TVL
and gaining new users, some areas show uncertainty.
Arbitrum's daily number of depositors and withdrawers has plummeted since its peak in 2021.Moreover, the number of active depositors and withdrawers was relatively stable throughout the year. However, the number of deposits spiked in September. This can be considered a positive sign for the chain.
Another indicator of Arbitum's growth may be the increasing number of collaborations and partnerships.
Opportunities in OpenSea
On September 20, OpenSea, the leading Web3 marketplace, announced support for NFT collections on the Arbitrum blockchain. A range of NFTs such as dopex, smolverse and Gmex blueberry club will be available to OpenSea users.
With this partnership, Arbitrum will come into contact with the large user base that OpenSea owns, driving Arbitrum's growing. Besides, Arbitrum has also made strides in DeFi.
Risk finance, a DeFi platform, will also launch on Arbitrum, strengthening its position in the DeFi market.