Vikas Khanna is a Michelin star chef. Born in India, he now lives and works in New York. He has partnered with Akshaya, an NFT platform to release a new cookbook product. The new book is called Sacred Foods of India. It is being sold in both physical and digital forms.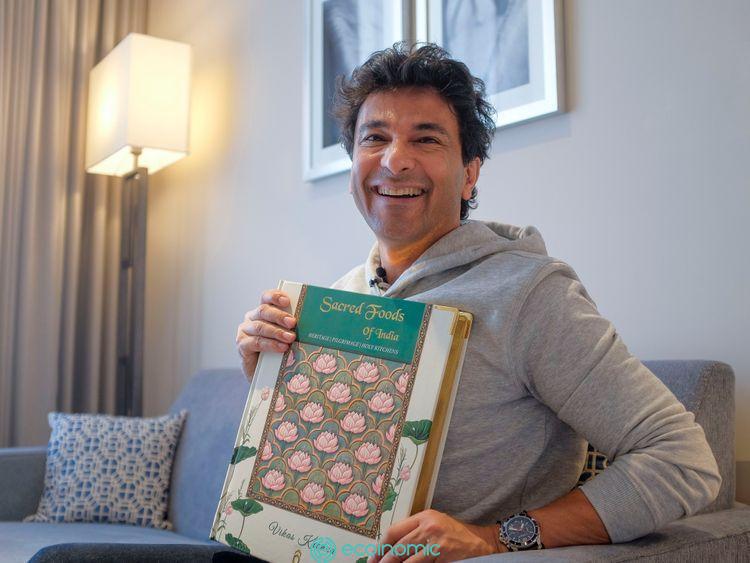 Akshaya.io is India's first platform to offer Metaverse-related items, NFTs, and digital versions of physical items. The unit also offers NFT pairs for antiques, jewelry, store furniture, and other art products. Akshaya.io said it has invested $10 million in the platform.
Sacred Foods of India set in maple and walnut boxes, covered with Swarovski crystals. The NFT that comes with it is stored in the Ethereum Blockchain. It provides access to the digital duo of cookbooks. AN NFT is a certificate of authenticity and ownership of a printout. Only 250 books exist.
Khanna said, "I wanted to incorporate digital and physical into this one-of-a-kind collection that no cookbook author has done before."
Vikas Khanna and special recipes
Khanna said,
"India's sacred food is a passionate collection of traditions and cultures that have been followed in the preparation of prasad and food served at religious sites in India for centuries. The 420-page book lists 108 holy recipes from 66 Hindu temples, five gurudwaras, five mosques and mosques, two prominent Buddhist monasteries, one synagogue and one church. "
The most expensive cookbook in the world
This isn't Khanna's first foray into exotic cookbooks. He is the author of the most expensive cookbook in the world. Called "Utsav", it is an Indian festival recap and weighs 16kg, and costs $13,000.
The book has been auctioned through Sotheby's, and proceeds will go to charity.