Speculation is rampant in the NFT community due to the recent price drop of this token. Views have been made by many blockchain experts on social media regarding the "NFT bear market".
But recently, blue-chip NFT collections are starting to return to the market. The Bored Ape Yacht Club is a good example. This collection is showing strong signs of revival in the NFT market.
Currently, the BAYC collection is leading the 30-day sales volume ranking according to CryptoSlam with more than $54.9 million in sales and achieving a 5.8% increase.
The figures below show that BAYC sales in August increased significantly. The highest volume was on August 25 when revenue peaked at $3.8 million.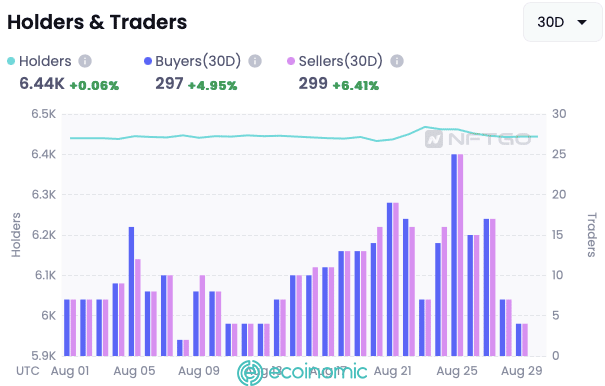 The number of people buying the collection increased by 4.95% to 297 people. Meanwhile, the number of sellers also increased on the ranking with 299, reaching 6.41%.

The increase in sales is also reflected in the recent interaction in the BAYC community.
According to LunarCrush, BAYC's social media engagement reached 77.9 million per hour. This is the highest level in the last three months of the collection. Meanwhile, collection prices increased by 16.37%.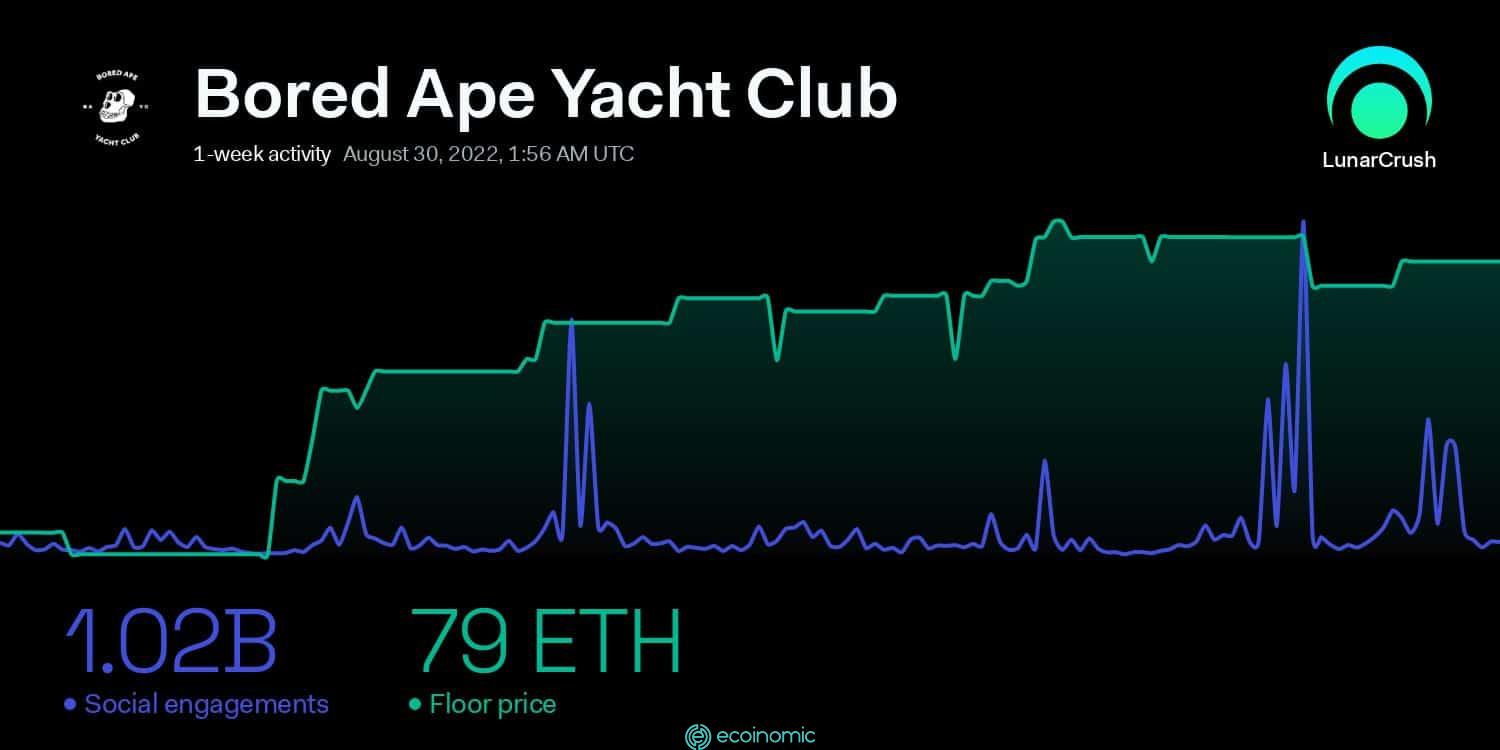 According to the update, MAYC has also recorded a large increase in interaction in the community. This comes after a well-known NFT trader (@machibigbrother) sold several NFTs, more than 29,000 USDC this month.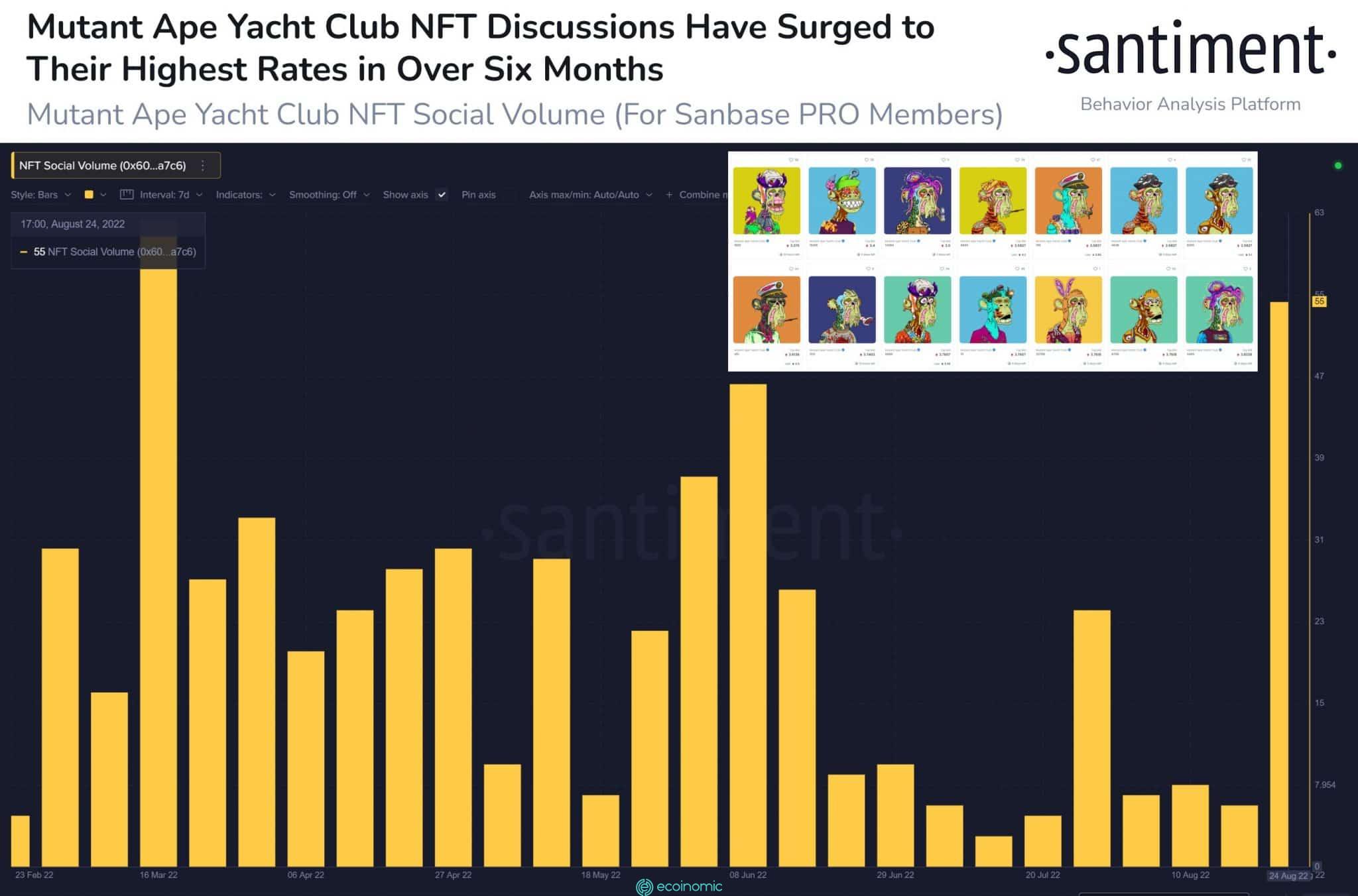 The increase in NFT value was also seen in the Blue Chip Index, as the performance of Blue Chip NFTs increased by more than 2% over the past week.