On 14/11, on the official page of Binance CEO Changpeng Zhao revealed the construction of a new fund to help revive the blockchain industry after a difficult time.
To reduce further cascading negative effects of FTX, Binance is forming an industry recovery fund, to help projects who are otherwise strong, but in a liquidity crisis. More details to come soon. In the meantime, please contact Binance Labs if you think you qualify. 1/2

— CZ 🔶 Binance (@cz_binance) November 14, 2022
Binance's CEO also highlighted opportunities for potential projects, but are struggling financially, possibly with help from investment fund Binance Labs.
>>> See also: Binance Registration & KYC Account Verification (-20% Trading Fee)
Also welcome other industry players with cash who wants to co-invest.

Crypto is not going away. We are still here. Let's rebuild.

2/2

— CZ 🔶 Binance (@cz_binance) November 14, 2022
Investors from other industries are also welcome to join in building the crypto space. Once again Changpeng Zhao affirmed the position of cryptocurrencies and urged the community to develop together:
"Cryptocurrencies are not going away. We're still here. Let's rebuild."
Following the Binance CEO's announcement of the upcoming direction for the blockchain industry, investors' confidence in the market strengthened. The bitcoin price then rose from $15,900 to $16,532 at the time of writing.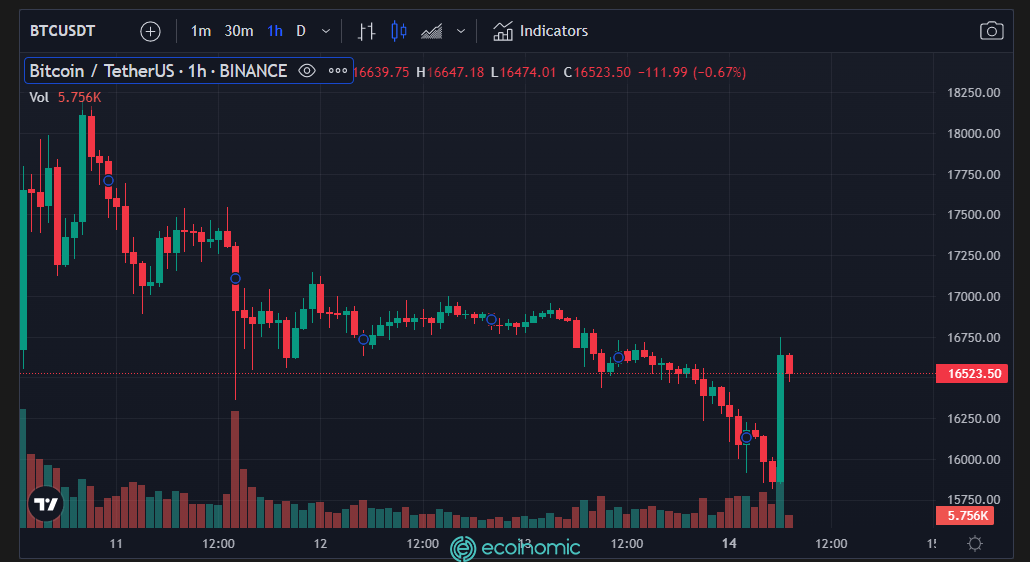 >>> See also: Binance reveals how much BTC, ETH they are storing after FTX crash