On the evening of December 13, the US released its November CPI figures, a measure of Inflation of the world's largest economy, and caused the cryptocurrency market to recover positively.
As has been repeatedly reported by Coin68, one of the news that regularly impacts the cryptocurrency market throughout 2022 is the monthly U.S. Consumer Price Index (CPI) releases. CPI is considered a measure of US inflation, which has been at its highest level in 3-4 decades since the middle of this year.
Accordingly, the US CPI in November 2022 was only 7.1% higher than the same period last year, down from 7.7% in October and lower than financial observers' expectations of 7.3%.
This was the 5th consecutive month that the U.S. year-over-year inflation rate declined.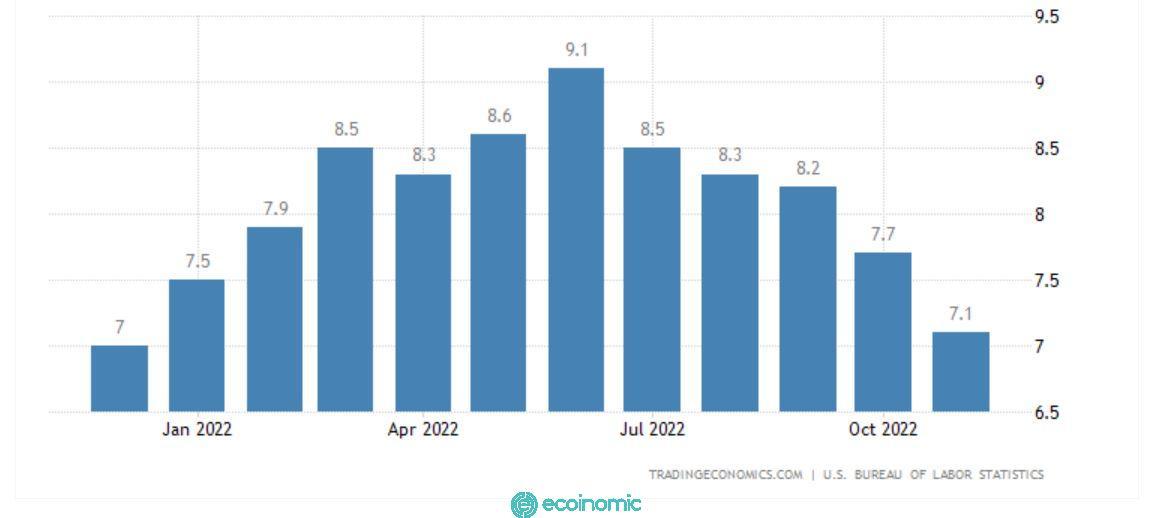 At the same time, the CPI Core difference (minus volatile commodities such as food and energy) between November 2021 and November 2022 also decreased to 6% compared to 6.3% in October, another signal that the inflation situation has cooled down.
Bitcoin (BTC) prices reacted positively to the news, rising 5.5 percent from 24 hours ago to $18,000 – the highest value threshold since November 9, when FTX began to expose liquidity problems.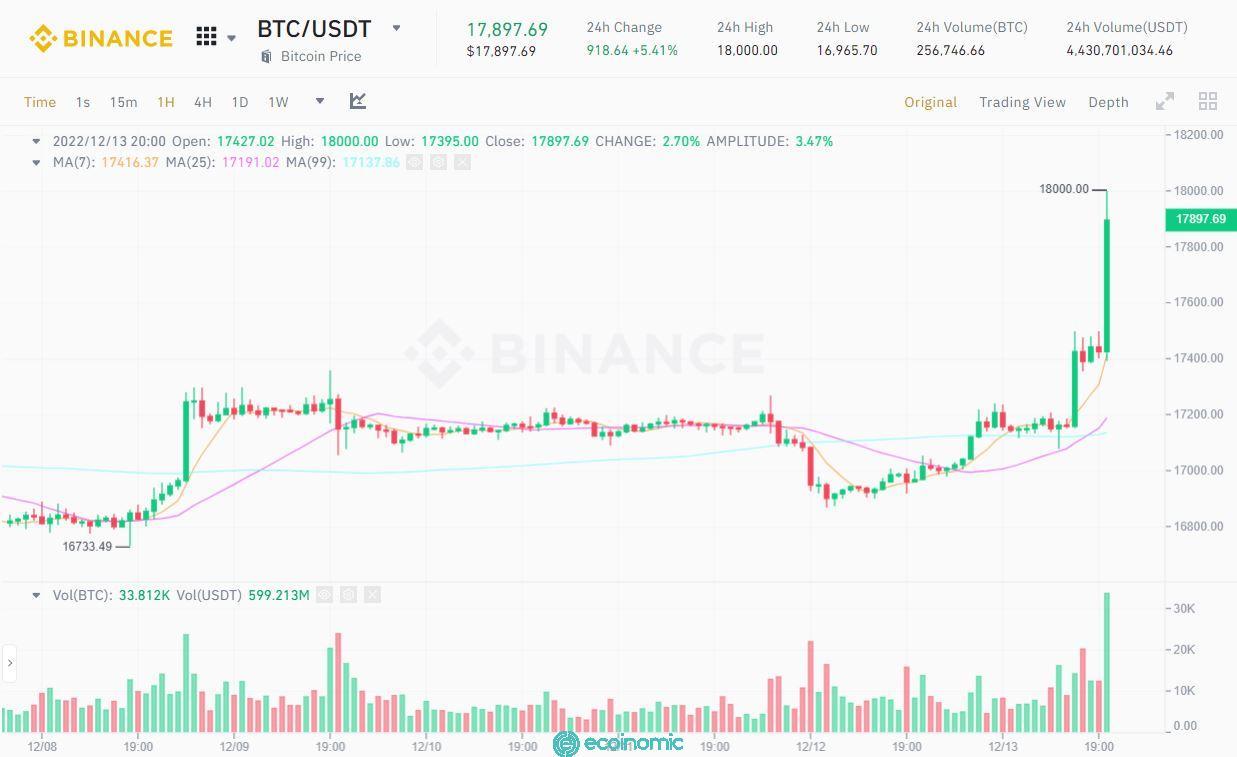 Ethereum (ETH) jumped 7.2 percent to $1,349 in BTC's rally.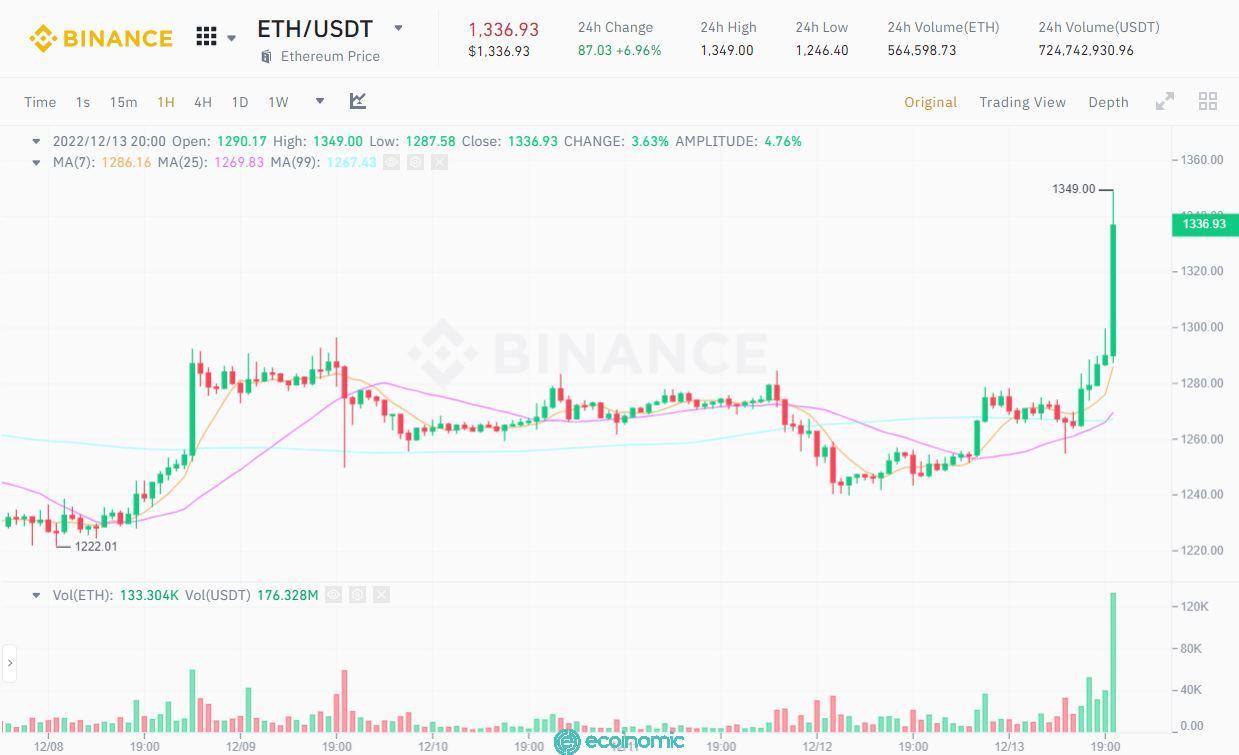 Major altcoins in the market all recorded a recovery of 4-6%. The latest 4-hour liquidation rate reached nearly $90 million, with BTC and ETH making up the majority. In particular, more than 94% of the burnt orders are short orders.

Next, at dawn on December 15 (Vietnam time), the US Federal Reserve (Fed) will announce the last interest rate adjustment of 2022. There have been many signs that the Fed will cool interest rate hikes after a 2022 that sends the index to its highest level since the 2008 financial crisis, but nothing is certain.
Source: Coin68