Coinbase announced on Monday that it will release a new fee schedule around 5 p.m. EST on September 20. This fee schedule will adjust the levels and change the structure of buyer and seller fees at the transaction level above $100,000 – $1 million.
The new structure explains "changes in global cryptocurrency trading volumes and asset prices, reducing the monthly trading volume required to qualify for the middle and higher tiers of our fee schedule," Coinbase said, adding that it will be implemented on the Coinbase Exchange, Pro, and Advanced Trade.
The new fee schedule is as follows: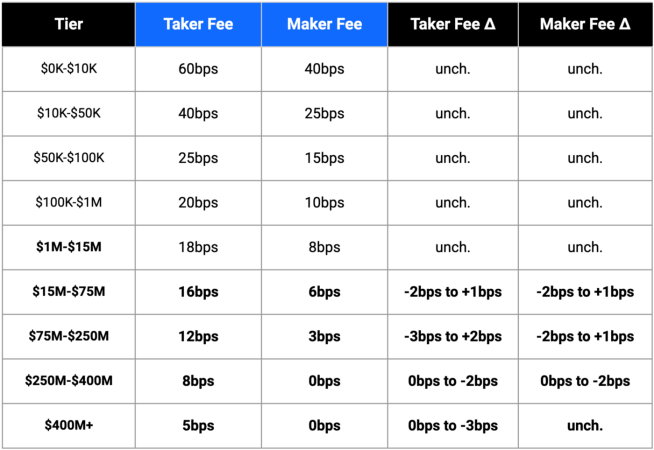 While levels below $100,000 – $1 million remain unchanged, in contrast to Coinbase's current exchange fee structure, the new fees offer greater incentives for high-volume traders.
Coinbase's old fee schedule says it will continue to calculate the basis for volume level on trading volume after 30 days.