According to research by TripleA, the Singapore-based cryptocurrency company, the global cryptocurrency ownership rate is at an average of 4.2% as of this year, which equates to more than 320 million digital asset users worldwide.
Leading the way in global cryptocurrency adoption is the United States with 46 million users, followed by India and Pakistan with 27 million and 26 million users, respectively.
On a continent-scale, the study shows that Asia is leading the way with 130 million cryptocurrency users. Africa took second place with 53 million cryptocurrency users, followed by 51 million users in North America.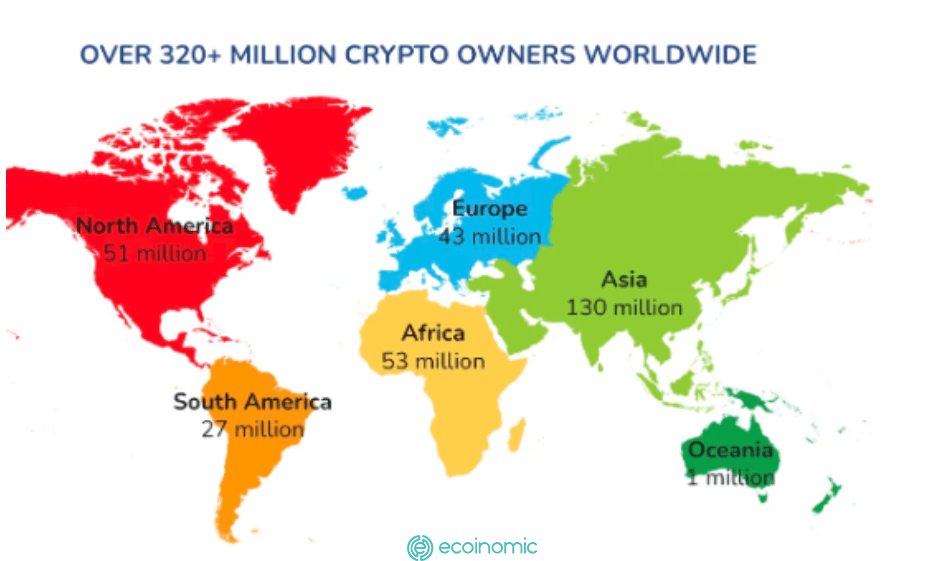 According to the study, the growth of the number of cryptocurrency users since 2014 seems to be following the trajectory of internet adoption in the 1990s.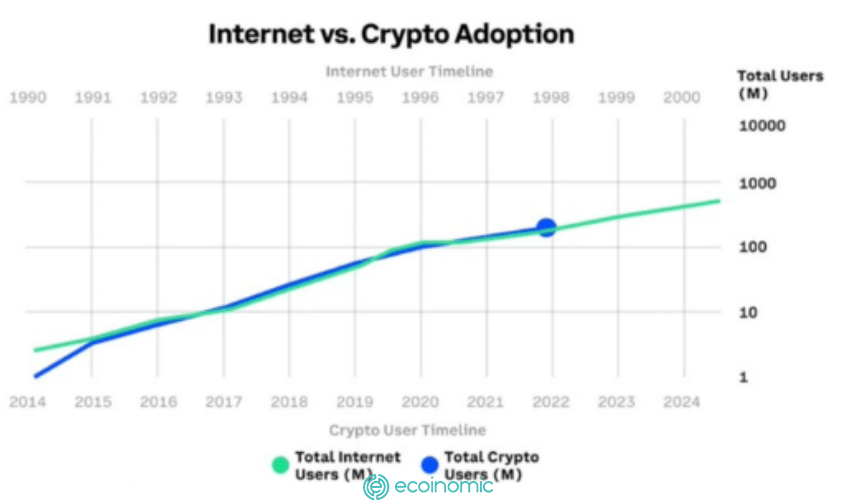 For Bitcoin (BTC), the study highlights that the value of this coin has increased and reached staggering numbers, 540,000% between 2012 and 2021.
"Bitcoin reached an annual growth rate of 60% in 2021, and the cryptocurrency market is predicted to grow at a compound annual growth rate of 56.4% from 2019 to 2025."
Considering the impact of cryptocurrencies on a variety of industries, the study highlights that 85% of U.S.-based businesses say that the payment of digital assets is a high priority. In addition, businesses that accept cryptocurrency payments have seen an average return on investment increase of 327% and an increase in the number of new customers by up to 40%.