ENS Domain is the leading collection in the NFT OpenSea marketplace. Driven by a 170% spike in sales over the past 24 hours, Ethereum Name Service (ENS) has toppled the trading volume over the past seven days of the Bored Ape Yacht Club.
Over the past week, ENS trading volume has surpassed 2,305 ETH or $3.76 million, up 43% from the previous week. The Bored Ape Yacht Club fell 43% to 2,126 ETH.
That dopamine from registering an ENS Domain >

— rich (140u.eth) (@NoKapRich) September 5, 2022
Nearly 9,000 ENS domains have changed hands in the past seven days, compared to 16 BAYC NFT domains. But the ENS floor price is below $16 (less than 0.01 ETH), while the lowest price of the BAYC NFT is 76 ETH or around $124,000.
ENS domains can be linked to a cryptocurrency wallet, meaning that instead of providing the sender with a typical Ethereum address, users can specify their .eth domain name to receive transactions. ENS domains can also be sold as NFTs.
According to OpenSea, there are over 508,000 ENS NFT holders with a total trading volume of 56.3 thousand ETH, or about $86.2 million.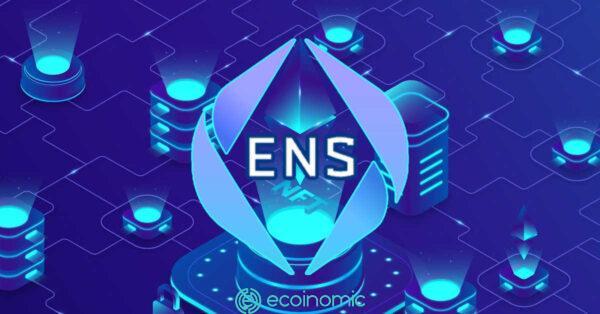 Last month, ENS reported its third-highest revenue month, with 2.17 million domain names created, accounting for 99% of domain name sales on OpenSea.
"With the upcoming consolidation and the recent market downturn, falling gas fees on Ethereum make ens registration a more affordable option," said Khori Whittaker, ENS chief executive officer.
Whittaker believes that with more attention paid to Ethereum due to The Merge event, it is likely that users are preparing for post-consolidation. "[Users] registering their personal ENS is an important factor for every Web3 user entering the new Ethereum crossover," he said.
The Merge event is expected to reduce the energy consumption of the leading blockchain for dApps, DAOs, and NFTs by 99.95%. "ENS is the only place where users can register a .eth domain,"
Whittaker said. Since our launch, we have been steadily growing in tandem with Ethereum."