Facebook's parent company Meta Platforms says users can now link cryptocurrency wallets and share their digital collections. According to information published on Monday, Facebook now allows users to post their NFTs on the platform.
Following this announcement, Meta's NFT-oriented integration was available on both now-owned platforms, including Facebook and previously Instagram.
In Monday's update to a May 10 blog post, Facebook's parent company Meta said Facebook's roughly 2.9 billion users will have the ability to share digital collections and NFTs.
The latest integration could increase access to crypto collections as Facebook has billions of users worldwide. However, how and how parent company Meta makes money from this remains to be seen.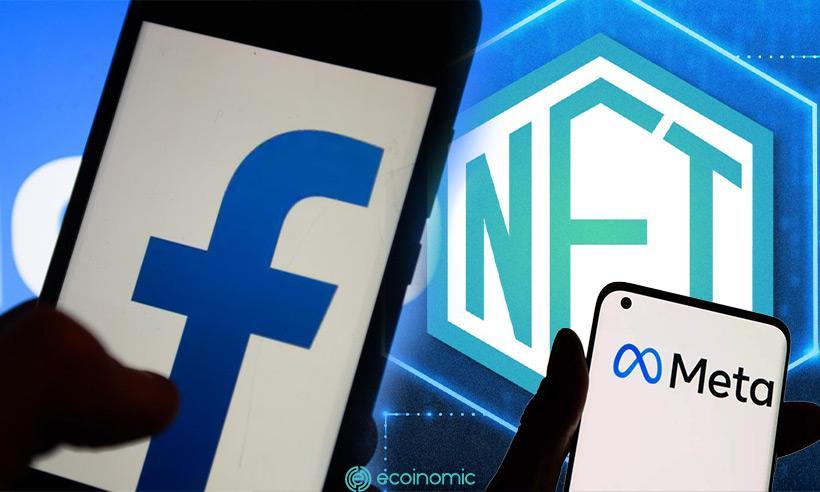 The announcement follows an Aug. 4 update in which Meta said Instagram users across 100 countries can post digital collections minted on the Flow blockchain or from wallets that support the Ethereum or Polygon blockchain to their accounts, it is estimated that there are between 1 billion and 2 billion users as of Q2 2022.
We're introducing the ability to post digital collectibles across @facebook and @instagram. You can now connect your digital wallet to either app to share your #NFTs on both.

What NFT are you excited to share? 👀https://t.co/wa2wkWfI7p pic.twitter.com/SlpwAuY02c

— Meta Newsroom (@MetaNewsroom) August 29, 2022
A blog post adds that:
"As we launched digital collections on Facebook and Instagram, we started giving people the ability to post digital collections they own on both Facebook and Instagram. This will allow people to connect their digital wallets once with either app to share their digital collections on both"
Connecting a digital wallet to Facebook or Instagram is limited to more apps without going through a third-party browser. Expanding the reach of NFTs into individual smartphones with one of Meta's apps installed can bring additional income. In May, Meta also filed an application with the U.S. Patent and Trademark Office to request that the trademark be used in a cryptocurrency payment platform called Meta Pay.
Although Meta abandoned launching its own stablecoin in February after facing opposition from regulators across the globe, CEO Mark Zuckerberg said there is a greater opportunity to make trillions of dollars in the digital asset space as it grows. The company reported a 1% year-over-year decrease in revenue in Q2 2022.