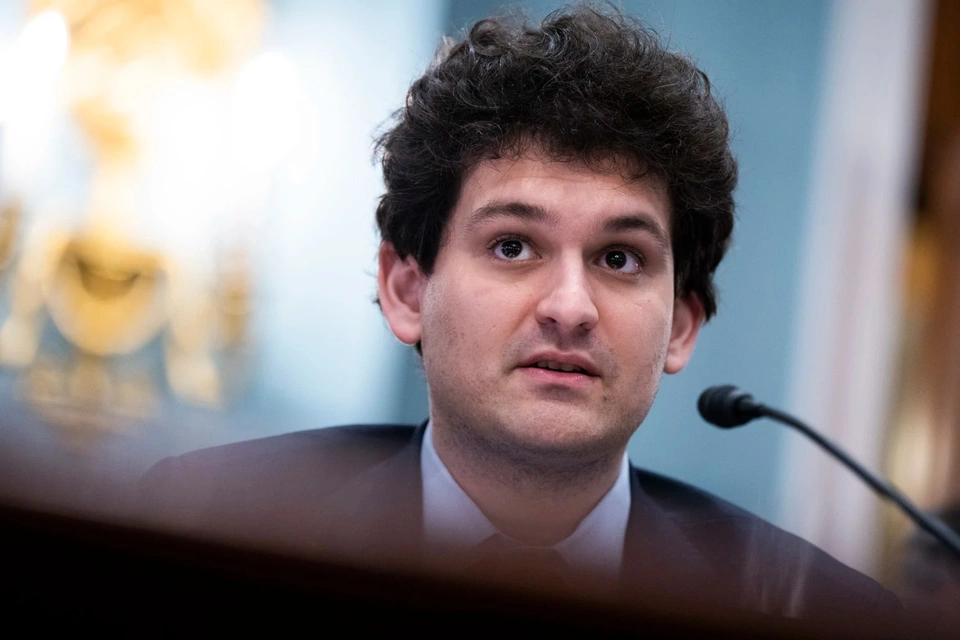 Sam Bankman-Fried, founder of crypto exchange FTX and investment fund Alameda Research was once one of the young billionaires of the cryptocurrency industry. Sam and CZ (Changpeng Zhao) are the voices in the cryptocurrency market.
However, the battle between Binance and FTX recently wiped out more than 90% of Sam Bankman-Fried's assets and stripped him of his billionaire title. According to updated statistics from the  Bloomberg Billionaire Index , the total asset value of the FTX boss is currently about  $ 990 million . This figure as of yesterday was  16 billion USD . Thus, 93% of Sam's wealth evaporated after one night of volatility.
According to  Forbes , most of his wealth comes from shares in FTX and a large number of tokens that govern the FTT exchange . According to the report, Sam holds about 50% stake in FTX. The company was once valued at $  40 billion . At the peak, Sam Bankman-Fried owned a fortune of $  24 billion at the  beginning of 2022.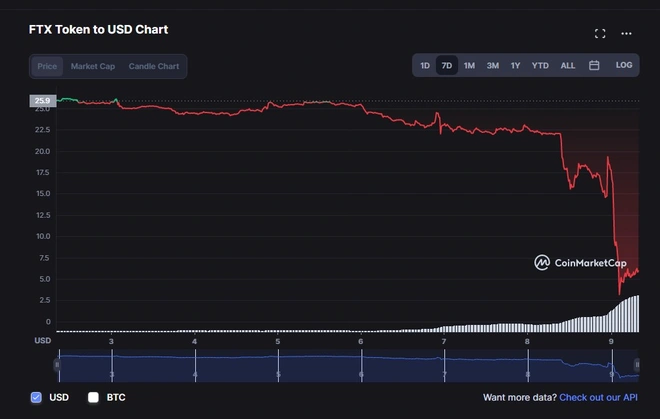 However, bad news kept coming when the FTX exchange lacked liquidity, had no cash, and the main collateral was FTT, a token managed by FTX itself. Therefore, users doubt the stability of the platform. This led to a wave of massive withdrawals over the past few days.
CZ (Changpeng Zhao), CEO of Binance exchange "poured more oil" by claiming to be selling all of the FTT worth about  580 million USD  that this company is holding. This amount of digital currency is what FTX paid to Binance to buy back ownership of the company in 2019.
This looks like a direct attack from Binance as CZ has repeatedly stated that he supports the development of the crypto world. At the same time, the Binance boss is willing to "hodl" many coins despite the volatility.
However, the announcement of selling FTT on centralized exchanges is contrary to the previous statement. It affects the overall sentiment of the market and causes the token to take a hit.
The price of FTT continuously decreased in the past days, from the  25 USD mark , at one point this token was only  2.5 USD . This affects a large portion of Sam Bankman-Fried's fortune.
On the other hand, the "request for help" move and Binance's acquisition of FTX during a difficult time, with an undeclared price also impacted Sam's assets. The amount of shares in FTX accounts for a large proportion of the total assets that this man owns.
Sam Bankman-Fried was once a star of the entire crypto industry. He started his career by profiting from the Bitcoin price difference between exchanges in Japan and the US. In 2019, he opened the FTX exchange with the goal of "by traders, for traders".
Sam once vowed to donate most of his fortune to charities. In the midst of the market downturn, he launched many "relief packages" to help many crypto projects settle liquidity. However, CZ thinks many of these models are not worth saving.
>>> See also: Solana Price Slumps Amid FTX, Binance Founder Fallout