Cryptocurrency scammers hijacked an official South Korean government YouTube channel along with accounting giant PwC's Twitter account to promote the scams.
South Korea's YouTube channel was taken over on Saturday and renamed "SpaceX Invest." The hacker then aired a cryptocurrency-related video, followed by an interview with Tesla and SpaceX CEO Elon Musk.
Around the same time, the Venezuelan branch of PwC's Twitter account posted more than a dozen links to a cryptocurrency gift scam.
The links lead to a fake Ripple Labs website that encourages users to send Ripple (XRP) to a specific address. The account posted: "Want to see how #XRP will help you with value?"
It took at least eight hours for PwC Venezuela's Twitter account to be restored, while the South Korean YouTube channel was restored after about four hours. South Korea's Google and Seoul's cybercrime unit are currently investigating the incident.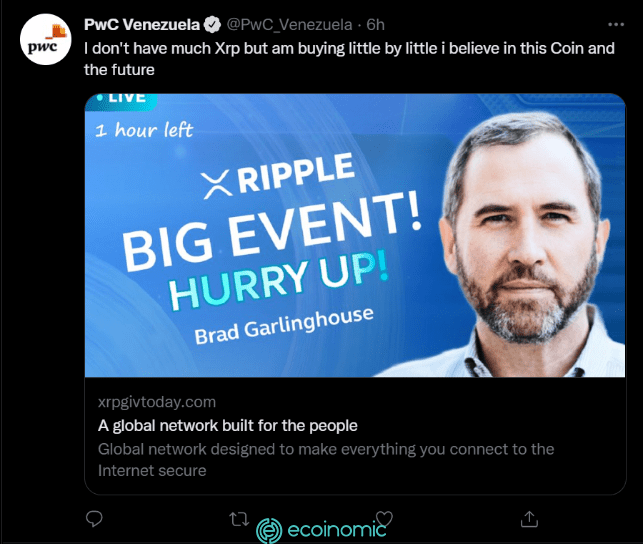 The hack occurred for the third time with official South Korean YouTube channels in a week, with a channel run by the Korea Tourism Organization operating illegally last Thursday and Friday.
A YouTube channel belonging to South Korea's National Museum of Contemporary and Modern Art was also compromised on Thursday, The Korea Herald reported.
Twitter and YouTube have long been criticized as platforms that promote cryptocurrency scams, stretching back to 2018. These tricks often capitalize on the enjoyment of unwitting celebrities including MicroStrategy's Michael Saylor and Ethereum's Vitalik Buterin.
The peak of public interest in cryptocurrencies began this year, Meta's social media platform Facebook was also targeted by hackers with the same purpose.