HOOK token price fell by nearly 20% after the project announced the transfer of lock tokens to Binance Custody custody service.
On the afternoon of 09/12, Hooked Protocol announced that it will transfer the project team's allocation of 100 million HOOK to Binance Custody and the listed wallet location. HOOK's Total Supply and Circulating Supply will remain unchanged after this activity.
Such token transfer will be done in the next 24-48 hours, from current multisig to Binance Custody address (0x99c1c5b6771dd96291A18d96225cDf67D3b6489A).

The circulating supply of HOOK will be remain unchanged after this operation. — HOOKED (@HookedProtocol) December 9, 2022
To date, according to the latest update, Hooked has successfully relocated 100 million of its tokens to Binance. The organization emphasized that the other token is still locked and follows the set vesting schedule, i.e. locked for the first 1 year and paid off within 6 months after that.  
In addition, the project also posted a project development roadmap again, committed to transparency, hoping that users will accompany and share the Web3 mission in the future.
We released our year 2023 roadmap: https://t.co/VM4nHLv3Xz. We will be sharing detailed progress along the way, to further increase the transparency to our community.

— HOOKED (@HookedProtocol) December 12, 2022
The decision will more or less make the community question and doubt. Anticipating that, the project also confirmed that it was not involved in any recent price movements of HOOK and advised users to do their own research (DYOR) before deciding to invest. However, the HOOK price still has a large volatility phase, suddenly falling by almost 20% after the announcement and is trading around the $1.92 mark.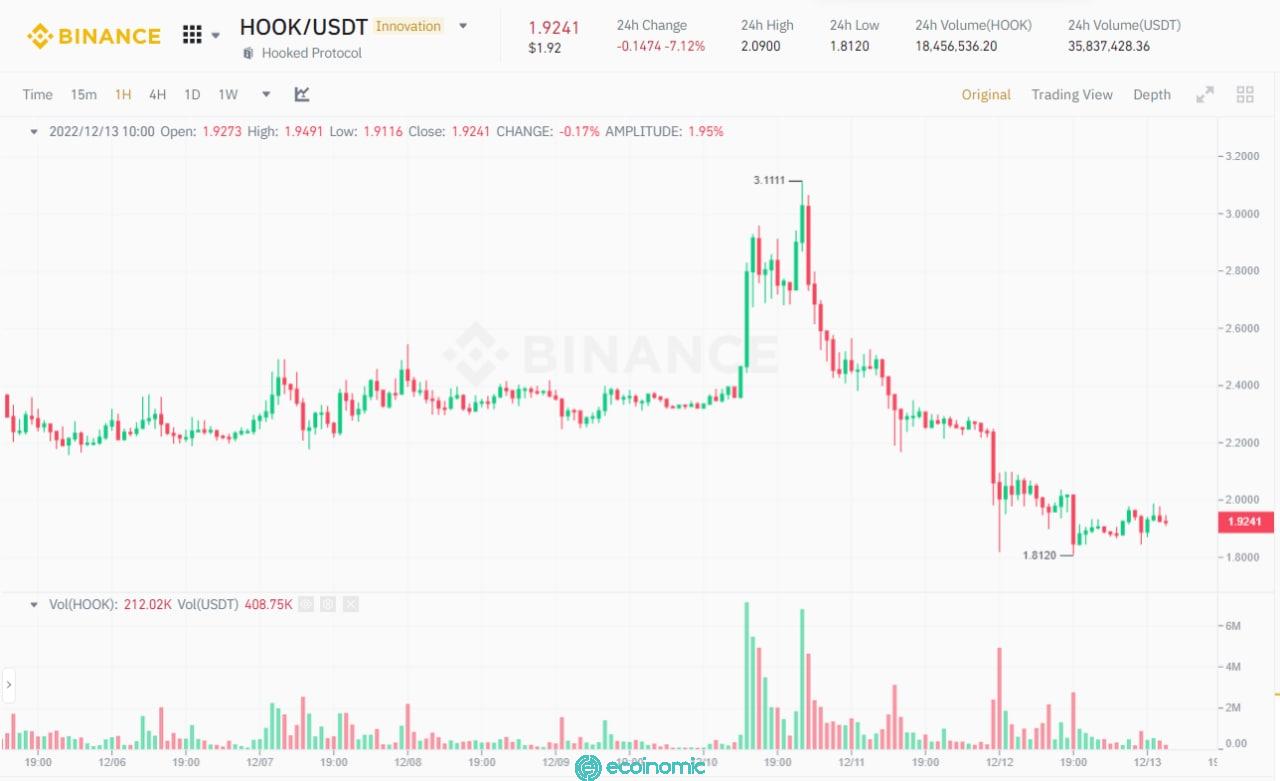 Source: Coin68