According to a report by cryptocurrency exchange KuCoin, despite the most recent market downturn, more than 50% of respondents to the Indian survey intend to expand their investments in cryptocurrencies in the next six months. This indicates an optimistic approach to the market.
Data from the report shows that, in Q2 2022, 54% of Indian investors are planning to invest more of their money in cryptocurrencies in the next six months. This is lower than the figure reported in the previous quarter when 63% of respondents expressed the same view.
Of the respondents from Q2 2022, 29% said they intend to keep their existing cryptocurrency, 12% answered that they plan to sell some, and only 5% want to sell all of them.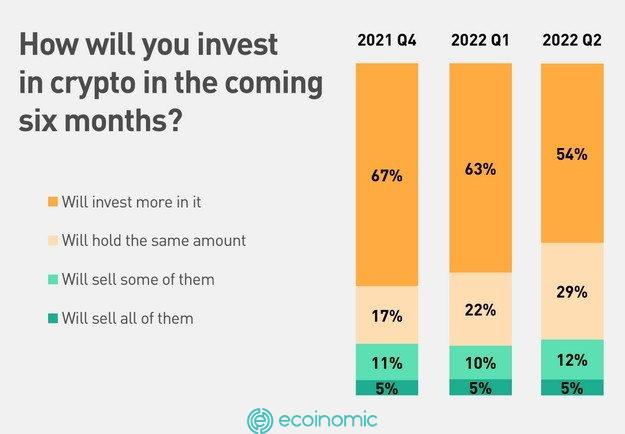 As of June 2022, there are approximately 115 million crypto investors in India currently holding cryptocurrencies or have traded cryptocurrencies in the past six months, accounting for 15% of the Indian population aged 18 to 60.
According to the report, an additional 10% of adults in India include crypto-curious consumers who are aiming to invest in cryptocurrencies in the next six months.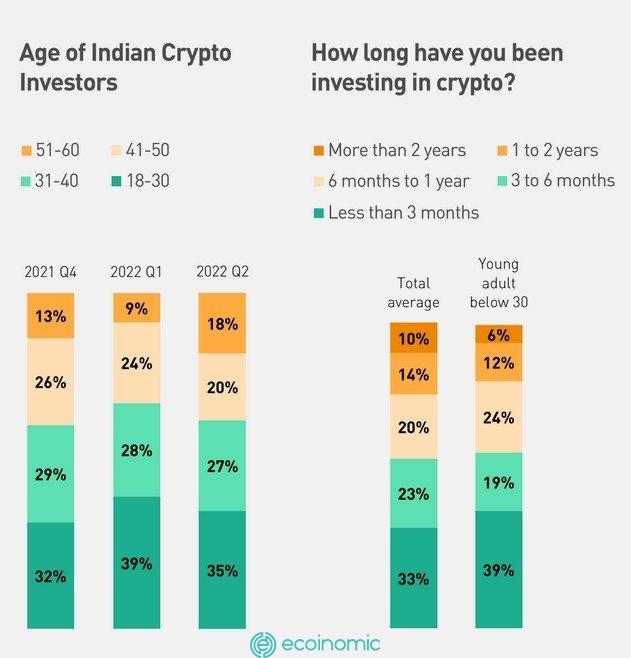 KuCoin's cryptocurrency scene is dominated by young investors, with 39% of them under the age of 30. According to the report, India's young crypto investors believe that cryptocurrencies are a long-term investment rather than short-term, and around 26% of such investors plan to launch a business using the profits from their cryptocurrencies.
Furthermore, the majority of respondents said that they invest in cryptocurrency because it is "the future of finance," it is "highly profitable in the long run," and it is "a great source of passive income."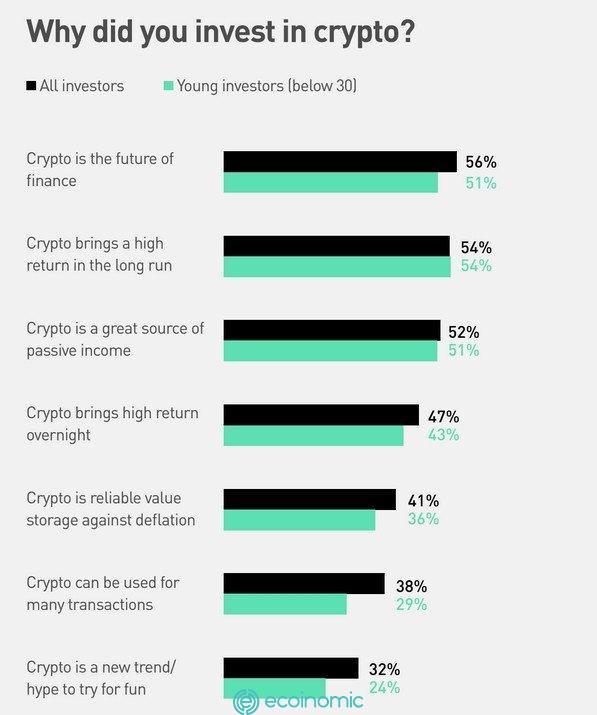 The Indian cryptocurrency market is forecast to reach around $241 million by 2030, and its growth is not expected to be hampered by the latest financial decisions of the Indian authorities.