At the time of writing, the FTX token is trading at $27.54 and is up 1.54% over the past 24 hours.
The token offers a wide range of utilities and is backed by one of the largest centralized exchanges in the cryptocurrency space. Now, as an investor, you might ask: Can this token be a safe bet in the long term?
Looking for the answer: is the long-term FTX token a safe bet?
It's likely to be a good investment for the future. This is because FTX, especially in the last few days has shown high Market Cap dominance.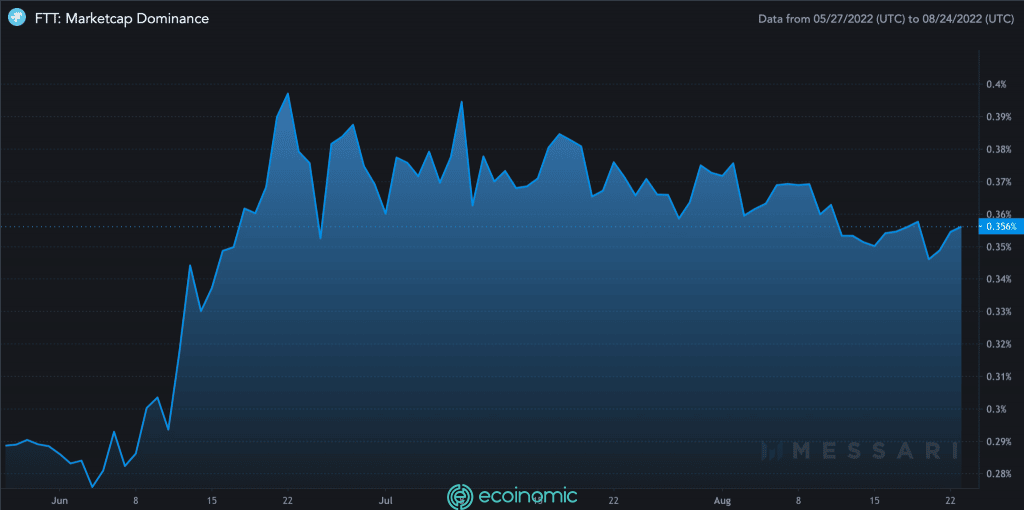 The trading price of FTX tokens is currently rising, despite market volatility. This shows that more and more traders are interested in this token.
Another positive effect of buying FTX tokens could be due to the many utilities granted to holders. Token holders get reduced transaction costs. They can also use this token as collateral for their stakings. And users can also stake tokens for profit.
While there have been some positives to the FTX token, the token has also received some criticism. The negativity and positivity are depicted in the chart below.

One of the main reasons for these criticisms is actually from the Celsius community that has voiced its displeasure against FTX.
Moreover, one reason for the outrage towards the FTX community is their stance against zk money.
FTX is reported to have seen over 1000% revenue growth in 2021 alone. Even in a bear market, FTX has managed to outperform its competitors.
Although the FTX token did not experience similar growth, the price of this token (FTT) still has support from its exchange. And, the FTX token can be considered a safe bet for those who want to buy a cheap and safe asset for the long term.