A South Korean town near Seoul allowed police to seize cryptocurrency from the accounts of violating individuals instead of fines for violating traffic laws. The program is still in the testing phase.
Gunpo, a city of about 275,000 people in Gyeonggi Province was the first city selected for the pilot. JoongBoo Ilbo news agency said on Tuesday it was a way to collect overdue money.
The program looks to have been a success in the first half of 2022. Gunpo police achieved an 88% collection rate for traffic fines amounting to $668,000, far exceeding the year-end goal of $759,000 in traffic fines.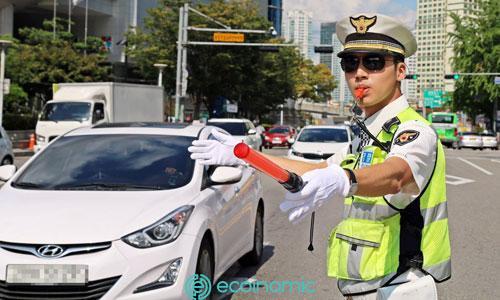 However, the trial only collects violation fines in total over about $759 for an individual whose cryptocurrency is seized by the police, while the seizure of cryptocurrency is only a measure taken if the money is in the bank account of that individual exhausted.
The Jungo Ilbo reported that the number of fines collected in the first half of the year exceeded the total annual proceeds for the past three years.
The South Korean cryptocurrency market is a lucrative one, being used to pay fines as it rises to $45.9 billion in 2021, though the report does not specify which cryptocurrencies will be seized and sold to pay fines.