Luna Foundation Guard denies creating new wallets
On September 28, the Twitter account of the nonprofit Luna Foundation Guard (LFG) dismissed CoinDesk's report of a transfer of 3,313 BTC and denied creating a new wallet after May 2022. The LFG tweeted alongside the fund's BTC address indicating no trading activity in the time frame in question.
The LFG treasury's $BTC wallet is:

bc1q9d4ywgfnd8h43da5tpcxcn6ajv590cg6d3tg6axemvljvt2k76zs50tv4q

LFG hasn't created any new wallets or moved $BTC or other tokens held by LFG since May 2022.@CoinDesk @iamsandali @cryptoquant_com https://t.co/VFN8A4mJRo

— LFG | Luna Foundation Guard (@LFG_org) September 27, 2022
>>> Related: Latest KuCoin registration guide 2022
3,313 BTC transferred to KuCoin and OKX
Earlier on September 27, CoinDesk cited the results of a report from analytics platform CryptoQuant claiming a new wallet created by LFG on Binance exchange on September 15. Over the next three days, 3,313 BTC was transferred to two cryptocurrency exchanges, KuCoin and OKX.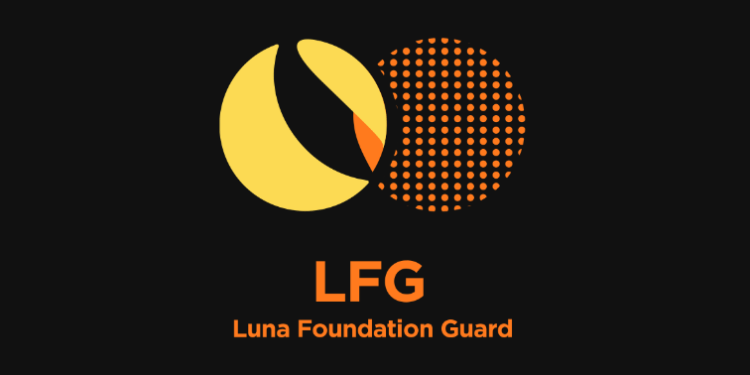 Authorities in South Korea have ordered cryptocurrency exchanges OKX and KuCoin to freeze around 3,313 bitcoins (BTC). According this report, while KuCoin froze 1354 BTC ($27 million) transferred to the exchange, OKX reportedly "ignored the prosecution's request to freeze assets."
Terraform Labs founder Do Kwon continues to challenge South Korean courts that have issued warrants for his arrest. Interpol yesterday issued a red warrant for Do Kwon, but he appears to remain active on social media and denies fleeing.