LUNA is the biggest gainer cryptocurrency today among the top 100 coins. It is worth mentioning that it appeared shortly after the LUNA Classic unexpectedly increased.
The double collapse of stablecoin UST and Terra's LUNA cryptocurrency is believed to be partly responsible for the market-wide cryptocurrency crash of May and led to a series of cryptocurrency valuations crashes. But after all the turmoil, luna reboots and rebranded LUNA Classic (LUNC) have both skyrocketed in recent days.
LUNA has increased in value by 166% in the past 24 hours to reach its current price of more than $5, according to data from CoinGecko. That's a surprising increase for a currency that has barely budged since early June, sticking close to the $2 mark. The price rose to $6.87 over the past day, marking the highest gain of 247% since early Friday.
LUNA is a new coin created by Terra founder Do Kwon to support the Terra blockchain. Despite losing almost 100% of its value in May, it was still restarted. The newly rebooted LUNA blockchain has been forked from the code of the previous blockchain. This is Kwon's attempt to try and revive the cryptocurrency ecosystem that has collapsed.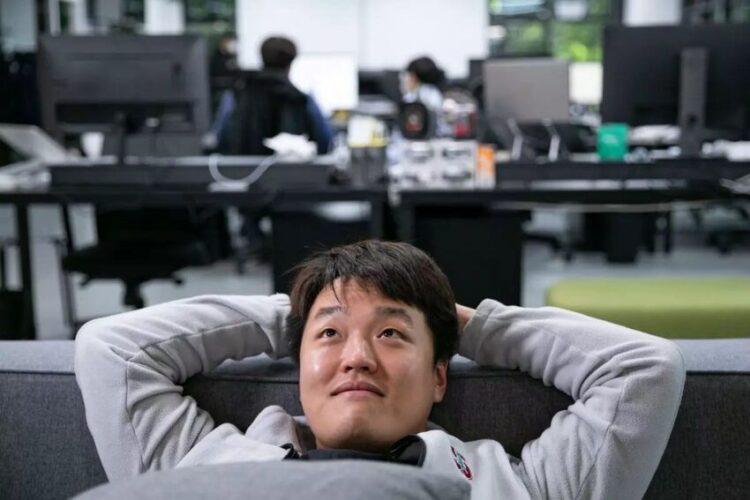 Meanwhile, the LUNA Classic increased in value significantly just before the new LUNA repeated the feat. Despite being down 20% over the past 24 hours as the speculative craze subsides, LUNC is still up nearly 56% this week at its current price of $0.00043.
In the case of LUNA Classic, there are some clear signs of its growing value. The LUNC ecosystem is now in the hands of community owners. They voted and set up recent changes, such as a 1.2% network tax on transactions. This revenue will be used to purchase and burn (or permanently destroy) LUNC to reduce the total supply.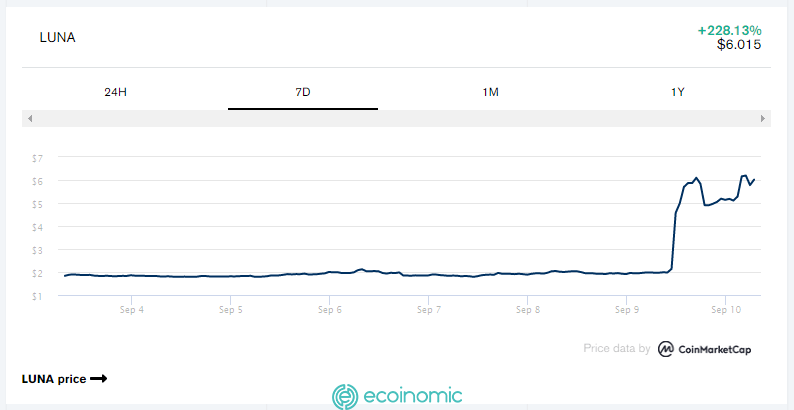 This is an attempt to boost value added in LUNC, but the current value is only a small part, LUNC is still down almost 100% from its peak price of $119 in April.
Why LUNA went up so sharply is unclear. That could be an aftershock from LUNC's momentum. Terra also recently launched a claims process for LUNA Classic holders who did not receive new tokens when the network restarted, with 19.5 million LUNA available.
LUNA 2.0 launched in late May and quickly peaked at nearly $19 per token. It's now down 73% from its all-time high, according to CoinGecko.
Despite this, LUNA is vastly outperforming the broader cryptocurrency market today as the biggest gainer in the top 100 cryptocurrencies ranked by market capitalization. The overall market today is up more than 6%, with the leading cryptocurrency Bitcoin up 10%.