Eric Wall, one of Mt. Gox creditors said at the moment, it has not been able to determine where the money will be sent.
As rumors of a Bitcoin (BTC), dumping spread all over Twitter, Mt. Gox creditors have said that all the rumors are false. They emphasized that the exchange's reimbursement system is not yet operational.
In a Twitter thread, Eric Wall introduced himself as one of the victims of Mt. Gox and confirmed that there will be no dumping of 137,000 BTC, countering the rumors floating on social media. According to Wall, the exchange has yet to finalize the infrastructure needed to start repaying debts.
Wall also said that currently, people are not yet able to register where to send Bitcoin and Bitcoin Cash (BCH) payments. He also suggested that the payment would take place in various tranches, eliminating concerns that thousands of Bitcoins would be sold at the same time causing the devaluation of the cryptocurrency.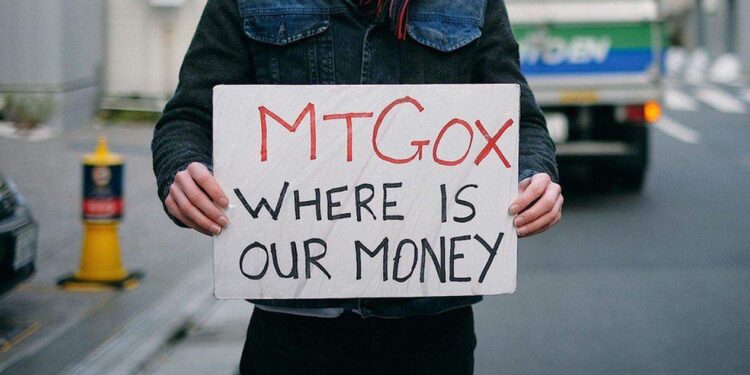 Wall also noted that the cryptocurrency exchange has yet to provide a detailed schedule for when it will proceed with the refund process. He then argued that even if BTC was released, he would still rather buy than sell given the current market conditions.
Global CEO Michaël van de Poppe stressed that distribution would be delayed. He tweeted:
BREAKING:

Mt. Gox will not be releasing the #Bitcoin, and will delay the distribution, once again.

The entire crypto space was stressing out heavily on this, but unwarranted.

— Michaël van de Poppe (@CryptoMichNL) August 28, 2022
Marshall Hayner, another Mt. Gox creditor, has confirmed that it has not received its BTC. Hayner assured the community that everyone would receive a refund from the exchange. And the exchange has no intention of selling their Bitcoin.
On May 7, Nobuaki Kobayashi, the trustee restored Mt. Gox confirmed that the exchange is preparing to repay the debt. In the officially released document, the exchange notes that account holders will have the option of receiving payments in BTC or BCH. The restoration plan was first approved in 2021. However, with a debt of 850,000 BTC, the exchange only has 150,000 BTC to pay its creditors.