The high-speed smart contract platform, Solana has been fully or partially downed at least seven times in the past twelve months.
According to Anatoly Yakovenko, co-founder of the Solana network, the loss of life continues to be the biggest challenge of the Solana network.
Launched in 2020, the Solana network has suffered several network outages due to some congestion and spam issues.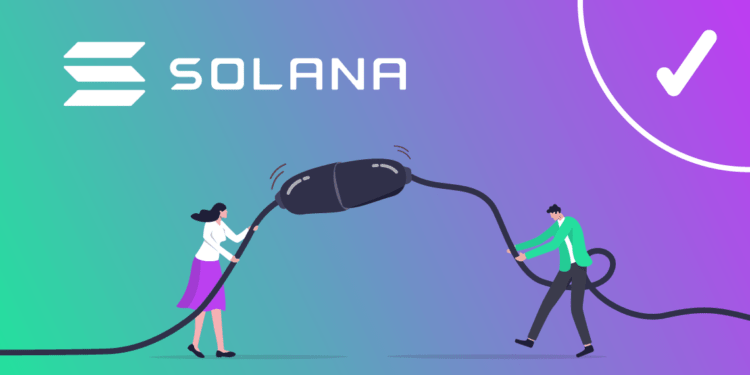 In a September 2 interview with Real Vision co-founder Raoul Pal, Yakovenko said the outage was Solana's "curse," and was caused by the network's low-cost transactions.
"I guess that's our curse, but it's because the network is so cheap and high-speed that there are so many users."
Solana was built to be a high-speed, low-cost smart contract platform that processes "30 million transactions per day," making it "more than all other chains combined," Yakovenko said.
And Yakovenko argued that the incident was not entirely a bad thing because the problem occurs because the network has users.
Solana has had at least seven shutouts since its launch in 2020. One of the longest pauses lasted up to 17 hours in September 2021.
Yakovenko said the network crash was caused by validators not being able to process transactions at peak times. The most notable incidents were an attack from the service due to spam on the Raydium protocol in September 2021, a 7-hour outage caused by a bot on the NFT app in May 2022, and a "production pause" error in June 2022.
Solana token, SOL is currently priced at $32, up 3.83% over the past 24 hours.