YellowHeart is the platform on the Web3 marketplace for music. The site accepts both cryptocurrency and credit card payments. In 2021, YellowHeart released its first NFT album and released it with Kings of Leon. Since then, the company has worked with Maroon 5, Julian Lennon, ZHU and Jerry Garcia, among other celebrities.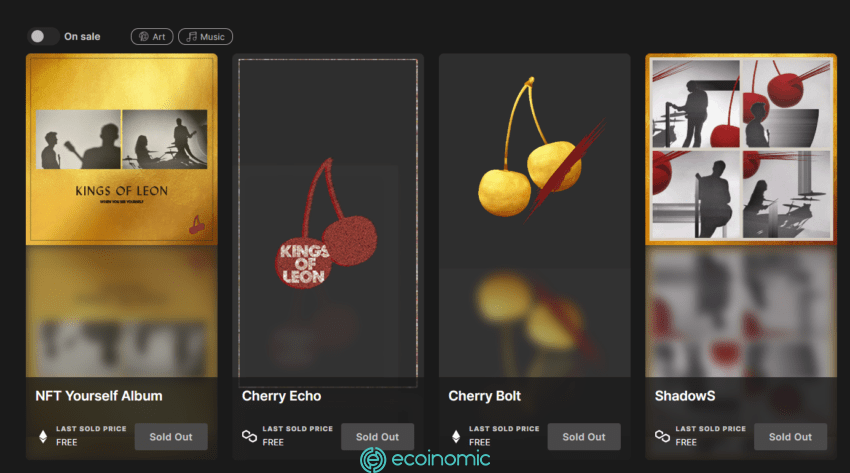 Currently, the platform has introduced its first NFT music streaming player.
Many artists have released music as NFTs. In this way, all profits seem to go to them. However, some fans have been skeptical about NFT music. This is because they are unable to stream NFT songs and albums in a row. However, on services like Spotify and Apple Music, they can do this seamlessly.
Yellowheart says that platforms like Spotify and Apple Music give artists about 0.003 to 0.05 cents per stream. However, YellowHeart's NFT streamer gives artists the majority of the profits.
By releasing an NFT music stream, YellowHeart says that they are trying to upgrade the platform. With this platform, fans can stream all their songs as NFTs in a single player. This is the opposite of opening separate songs in an app.
Josh Katz, founder, and CEO of YellowHeart added:
"When I started working on YellowHeart before the pandemic, while we were building our product on the backend, my main focus was educating artists and industry leaders on how NFT music can transform in the broader space. Since achieving great success in 2021 and releasing our first major NFT album, one of the biggest obstacles we faced was making NFT content receptive to fans. Bringing a Web3-friendly streamer into the space will hit a lot of roadblocks. We hope to be able to combine the best old and new music formats with NFTs. "
The unit added that it is developing its platform into TV and film content.