NFT platform SudoRare allegedly disappeared with US$815,000 in users' funds and deleted its social media accounts, triggering warnings about investor protection.
According to PeckShield Inc., a blockchain security and data analytics company, SudoRare went missing with $519 in ETH, then worth US$815,000, with the funds transferred to three new addresses.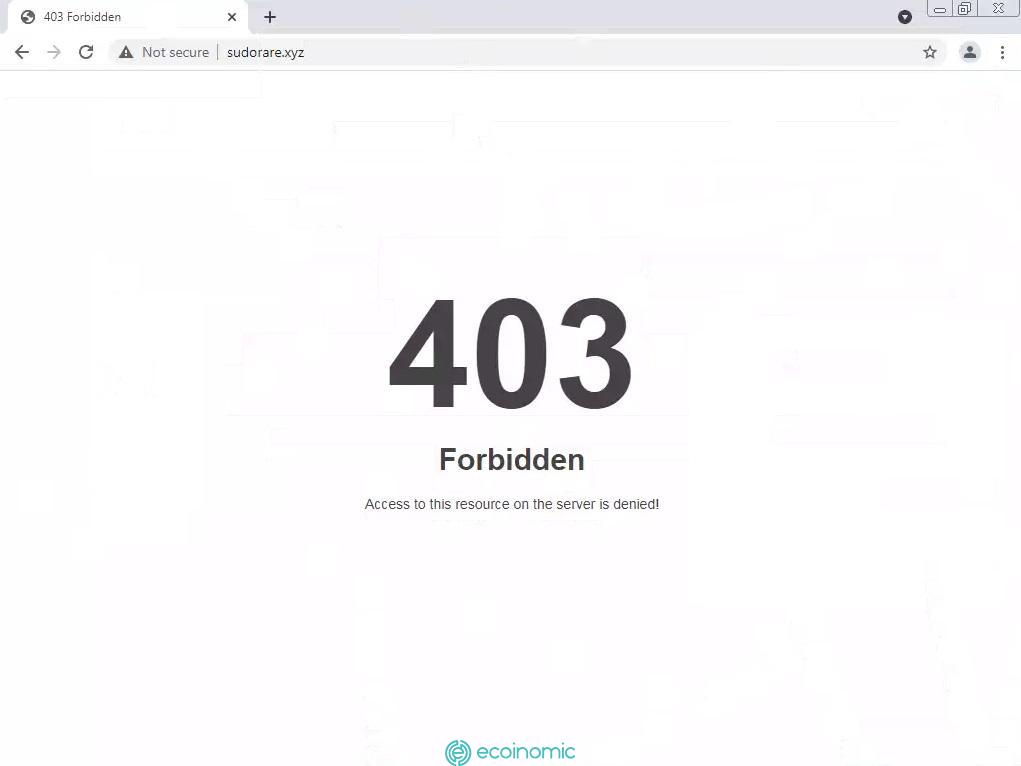 PeckShield said on Twitter that the agent behind rug pull SudoRare was apparently a user of the Kraken exchange, as traces showed that the funds had been transferred to the user's account.
According to data from Etherscan, an Ethereum wallet 0x814 was funded by a Kraken user on August 21. The wallet then transferred 0.28 ETH to 0xbb4 account.
Serious concerns have been raised about the security of the NFT space and decentralized finance (DeFi), with hackers reportedly stealing US$610 million worth of cryptocurrency from Axie Infinity's Ronin bridge.
Cryptocurrency exchange ZB.com may have been hacked in the amount of US$4.8 million, while cross-chain bridge Nomad suffered a loss of US$200 million.