Solana launches spam NFT removal feature
Solana-based wallet provider Phantom has launched a new feature that allows users to remove spam NFTs sent by scammers. According to an Aug. 18 blog post from the Phantom team, the new feature is accessible through the Burn Token tab in the Phantom wallet app, allowing users to receive a small amount of Solana (SOL) each time they use it.
"We're still in the wild west days of Web3. As the cryptocurrency ecosystem grows, so does the number of bad actors looking to steal user funds. The rapid growth in nft popularity has led to an increasingly popular attack method for scammers – NFT Spam".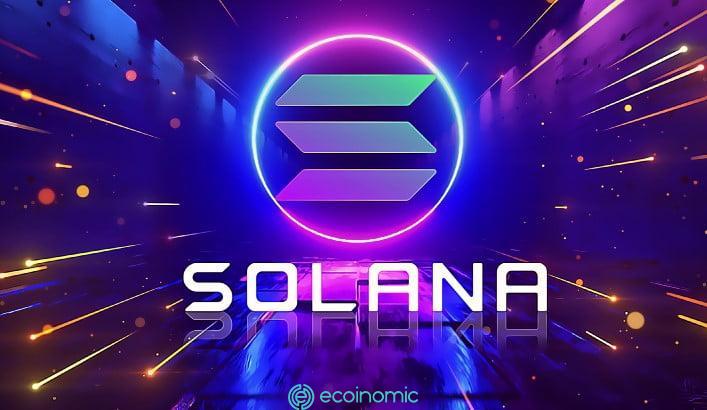 Phantom notes that the issue is particularly prevalent on Solana due to its low transaction fees, with bad actors regularly distributing free NFTs that allegedly contain malicious links. >>> See also: How to sign up for Binance update 2022 NFT spam often prompts recipients to click on a link to get a free NFT. However, if they complete the process, their funds will eventually be drained from their wallets. In addition, the link will ask the recipient to enter a seed phrase, resulting in the same result.
"These scams are getting more and more sophisticated. For example, once the contract address and domain are maliciously identified, scammers can change the metadata of the NFT to avoid being blacklisted. It can feel like an endless game of a mole rat," the blog post reads.
Phantom's idea aims to combat spam NFTs and bad actors in the space. The group said that it also fights scammers through a Phishing alert system. The system issues a warning to users about "any malicious transactions that may infringe on their property or rights" after clicking on suspicious links. https://twitter.com/phantom/status/1559944972694061061?ref_src=twsrc%5Etfw%7Ctwcamp%5Etweetembed%7Ctwterm%5E1559944972694061061%7Ctwgr%5Eff7e502dbdb48be77a40a0300939aca3858b7cae%7Ctwcon%5Es1_c10&ref_url=https%3A%2F%2Fcointelegraph.com%2Fnews%2Fsolana-wallet-fires-up-the-grill-to-burn-spam-nfts-out-of-existence
Phantom attempts to prevent fraud
Phantom is currently collaborating with Blowfish to warn users about scams.
"We don't just stop at introducing NFT Burning. Users can expect more automated spam detection in the future. Using vendors like SimpleHash and our own internal reporting, we will be able to assess if NFTs are potentially spam," the post reads.
Phantom is one of the most popular wallet providers for Solana and DeFi-based NFTs, with over 2 million monthly active users according to the company. In early August, the company Slope suffered a security exploit that caused an estimated $8 million worth of funds to be drained on the Solana blockchain. In an analysis, Austin Fedora, Solana's head of communications, found that 60% of the victims of the attack were Phantom users, even though the problem stemmed from Slope. According to data from CryptoSlam, Solana hosted the second largest number of NFT sales in July with $56.1 million, behind only Ethereum with a whopping $535.6 million. >>> See Also: Easiest Bittrex How to Use &sHrike For Newbies 2022