Algorithmic stablecoin USDN, which is designed to mimic the value of the U.S. Dollar, has fallen of its peg to $0.91. Concerns over the algorithm have previously been raised by the company's founder Sasha Ivanov.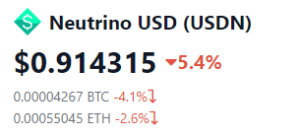 USDN is backed by the Waves token (WAVES) and leverages the staking model of the Waves protocol's underlying consensus algorithm.
Token WAVE had an adjustment of 3.86% lower over the past 24-hours.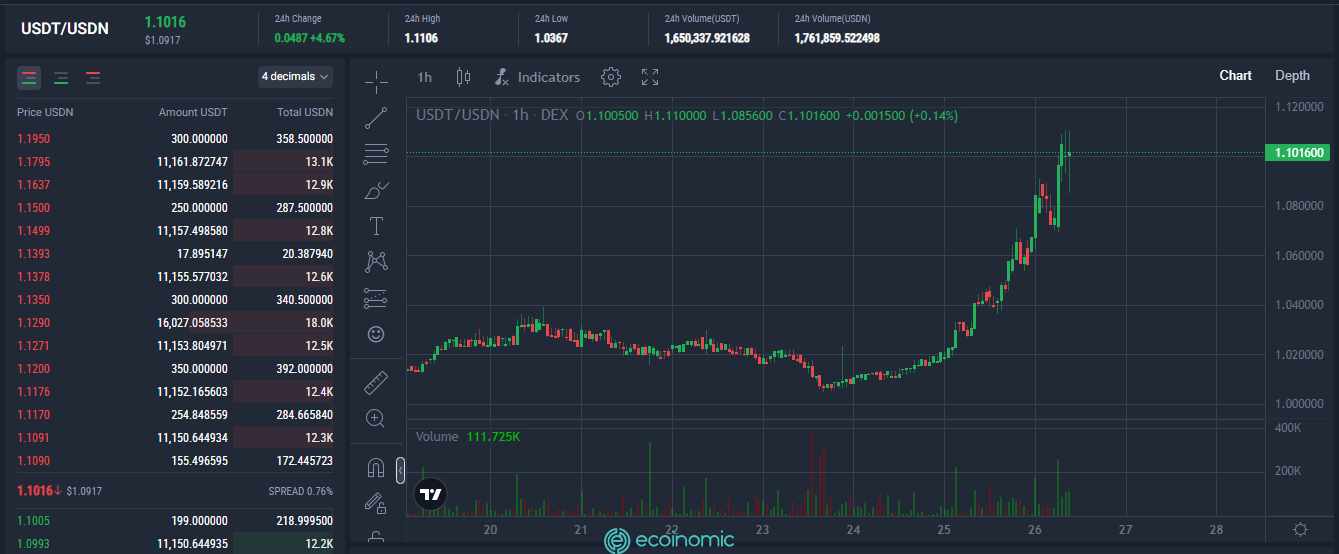 On the Waves exchange, the price of USDT compared to USDN has increase. Which means you need 1.1 USDN to get 1 USDT.