Stablecoin issuer Tether transferred 1 billion USDT from the Solana blockchain to Ethereum without specifying a specific reason.
On the evening of November 19, stablecoin issuer Tether unexpectedly announced that it would transfer 1 billion USDT from Solana to Ethereum. Tether insists this is just a blockchain change for USDT and does not affect the Total Supply of stablecoins.
The move will reduce the supply of USDT circulating on Solana from nearly 1.9 billion USDT to nearly 900 million USDT, while raising the amount of Ethereum available on Ethereum from 32.2 billion USDT to 33.2 billion USDT.
In few minutes Tether will coordinate with a 3rd party to perform a chain swap, converting from Solana to Ethereum ERC20, for 1B USDt. The #tether total supply will not change during this process. Learn more about chain swaps ⬇️https://t.co/abfgnELSvi

— Tether (@Tether_to) November 18, 2022
Tether did not give a reason for the move, saying only that it was coordinated by a "third party." Solana has not commented so far.
The news comes just 1 day after a series of exchanges announced to stop depositing and withdrawing USDT and USDC stablecoins issued on Solana without giving a reason. Representatives of Tether and Circle at the time confirmed that stablecoins on Solana had no problems.
See also:
It's all about the community worrying about the complete collapse of the Solana ecosystem after two of the biggest backers of the blockchain, FTX and Alameda Research, went bankrupt. Since the beginning of November, about $700 million of TVL has been drained from the Solana ecosystem, while the price of the system's top coins has been steadily declining.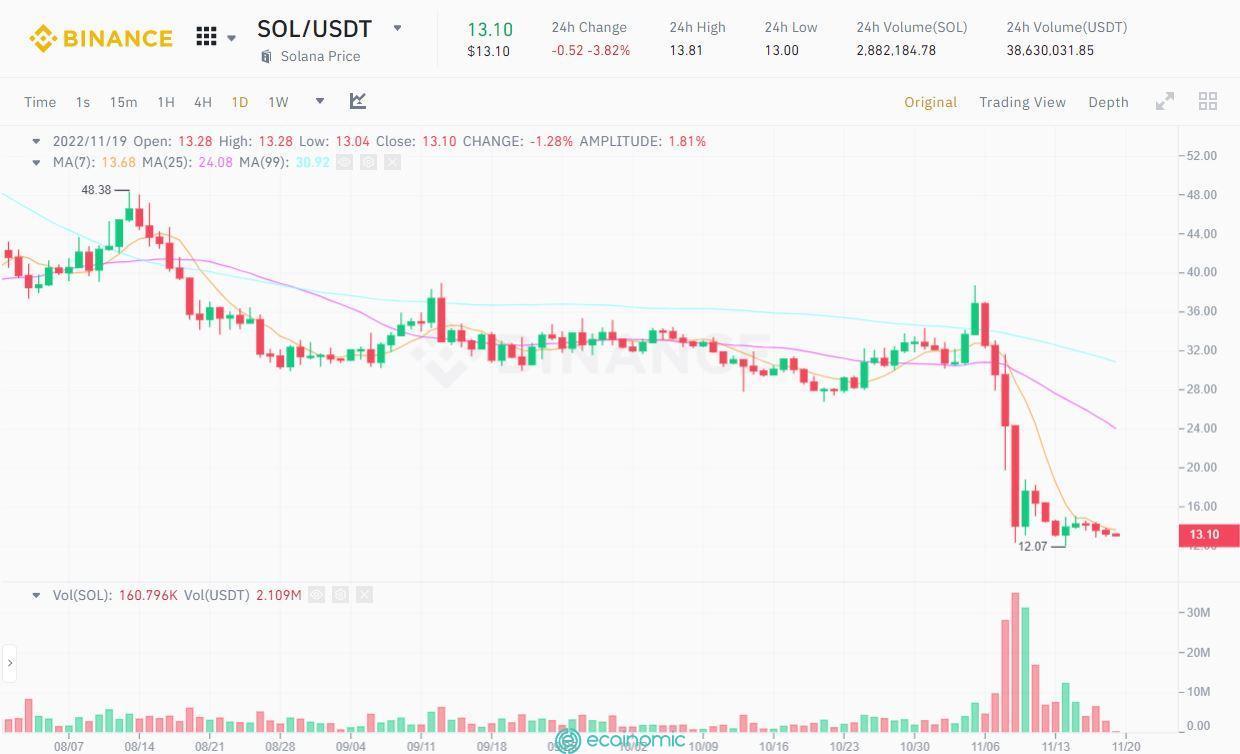 Source: Coin68