In a recent update, Uniswap announced that it outperforms other DEXs in terms of market share on the Arbitrum network.
Although the total value of UNI locked (TVL) has not recorded impressive growth, the UNI token has performed well on the price charts over the past seven days.
Now, the most pertinent question is – can Uniswap continue to maintain its dominance in the DEX?
Uniswap trading volume increases on Arbitrum
According to  the tweet  ,  Uniswap hit an all-time high of 78.7% market share on Arbitrum. As can be seen from the image below,  Uniswap  has dominated the market compared to other DEXs.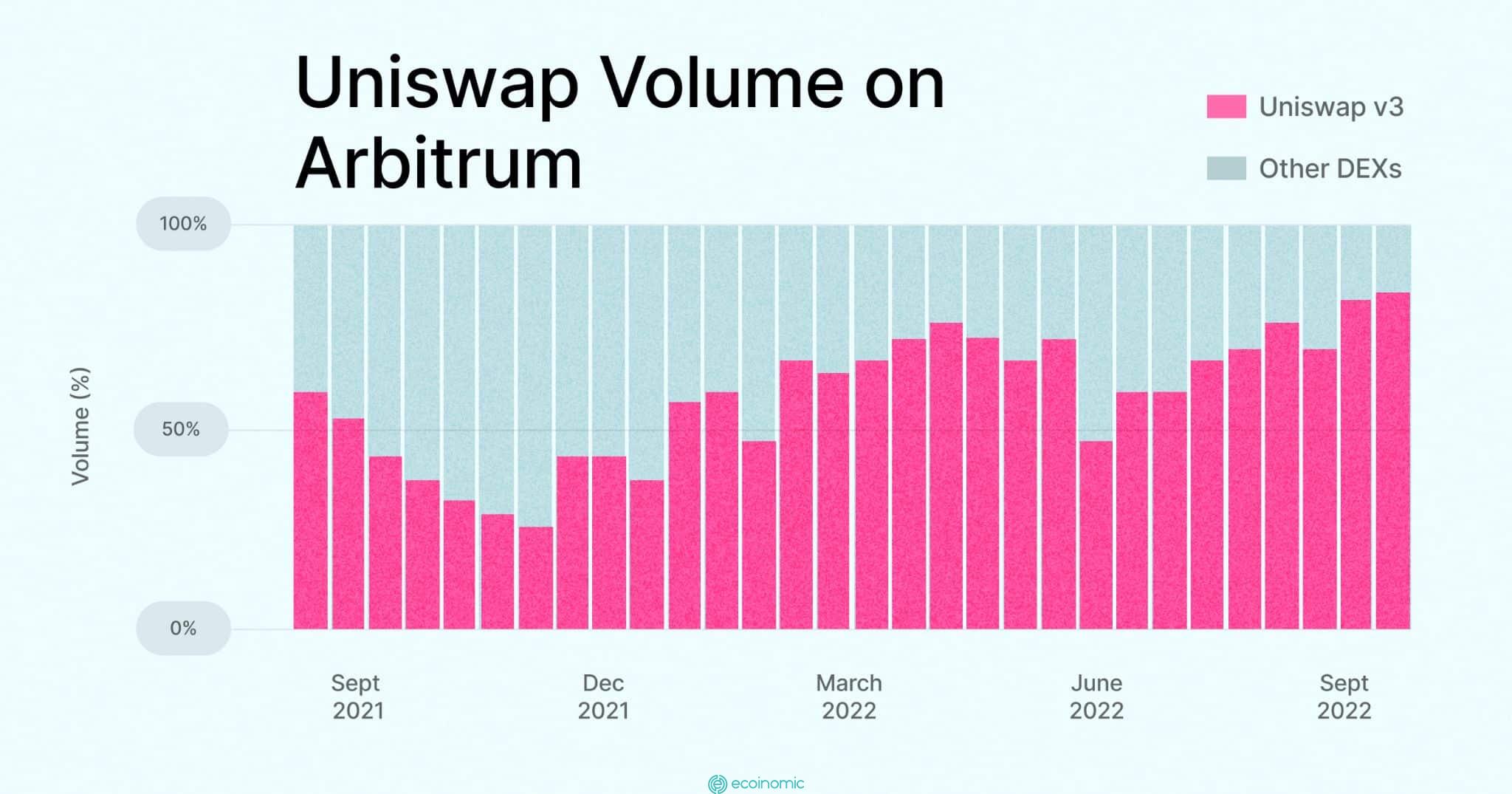 Furthermore,  according to DefiLama, the average TVL for Uniswap is around $5.2 billion with small fluctuations.
However, the amount of transaction fees on the Uniswap network has seen some growth over the past few days.
As seen from the chart below, there has been a significant growth in fees since October. At the time of writing, the total fees are $1.5 million over the last 24 hours.

UNI has seen an increase in MVRV rates over the past few weeks. Another positive signal for Uniswap is that the weight sentiment index has been supporting the overall development of the network.
Furthermore, Uniswap has shown a recent spike, which shows the fact that UNI tokens have been moving across addresses quite often over the past few days.

Meanwhile, UNI is up 4.36% in the past 24 hours. One of the reasons for this growth could be due to whales.
WhaleStats , a whale-watching organization, stated  that on October 5, one of the most used smart contracts in the top 100 ETH whales in the last 24 hours was UNI.
While the future looks bright for UNI, traders  should consider  other aspects of the token before making any investment decisions.
>>> See also: Uniswap acquires NFT Marketplace Aggregator Genie