Xrp's most recent success hasn't lasted as long as some investors expected, and the cryptocurrency is rapidly losing around 6% of its value over the past few hours, suggesting that bulls are losing control of the asset in the market.
XRP Price Volatility
The 200-day moving average acts as a barrier to bearish assets. The XRP bulls had no choice but to push the price of the asset even higher to avoid an even lower drop. Unfortunately, the lack of trading volume and declining inflows led to an 18% reversal from the high of $0.56. If the bulls are unable to keep the value of the asset above the aforementioned moving average, we will most likely see a return to the downtrend that the asset has been in for a year.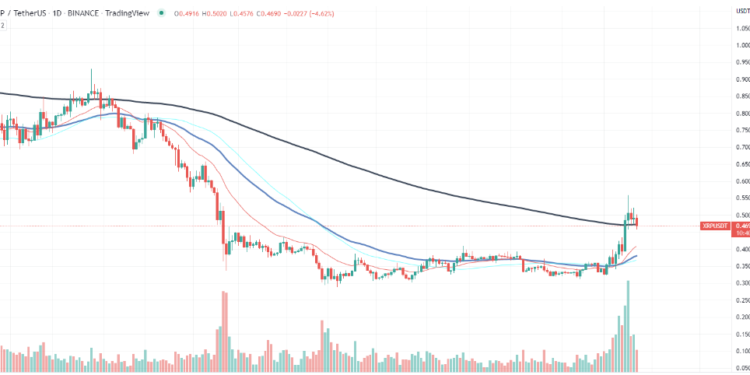 In short-term timeframes, it looks more positive as it has broken through key resistance levels. However, with the asset's price performance trending to deteriorate, XRP will fall below the support level in a shorter time frame.
40% recovery of LUNC
Luna Classic (LUNC) is a real roller coaster ride with the implementation of its burning mechanism and the initial rejection received by Binance and other major centralized cryptocurrency exchanges and the unexpected agreement to implement trading fees.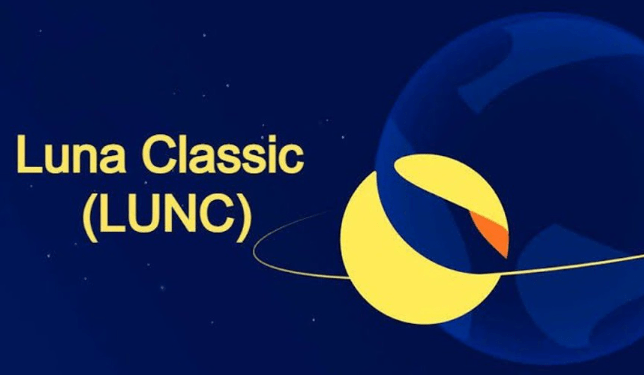 Thanks to the positive decision, LUNC has seen a large price increase of 40% as the asset will most likely be deflationary if trading fees work as expected.
Previously, LUNC developers proposed implementing a fee of 1.2% from each transaction on the network. The funds taken from each operation will go to the wallet address for immediate burning, creating pressure on the Circulating Supply of the token and easing the pressure on the market.
However, most analysts do not believe in LUNC's long-term growth because the token doesn't have much use beyond speculation, which is why deflation cannot become a solution to LUNC's poor performance in the future.
Bitcoin is still struggling
Despite the recovery we have seen in the market recently, Bitcoin remains in poor shape as the first cryptocurrency is facing huge selling pressure caused by the massive rally of the US dollar.
The currency hit a 20-year high abruptly, rising nearly 4% in less than a month despite forecasts by most analysts betting on a short-term correction against the foreign currency bracket.
Currently, the support level of $19,000 is still being held, but the bulls are in no hurry to invest new capital to push the price of the first cryptocurrency higher. Prolonged consolidation from this is the most likely scenario, given the market conditions we are seeing today.
>>> Related: Binance Sign Up For Beginners Update 2022