Three Arrows Capital (3AC) dives ahead of LUNA's decline
On June 19, a WSJ report by the WSJ, cryptocurrency fund Beleaguered Capital (3AC) confirmed heavy losses from luna's collapse and the downturn of the cryptocurrency market as a whole.
Despite efforts to seek consultations from financial experts to come up with a fair solution for all members, there are currently no satisfactory solutions.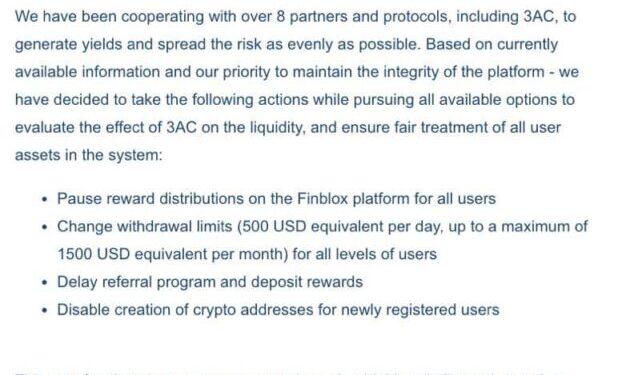 The 3AC side is considering options including asset sales and rescues by another company to reach an agreement with creditors, which is understood to be holding debts of at least $6 million for the BitMEX cryptocurrency exchange.
Currently 3AC is working to identify losses and value its illiquid assets, including multiple Venture Capital investments in cryptocurrency startups.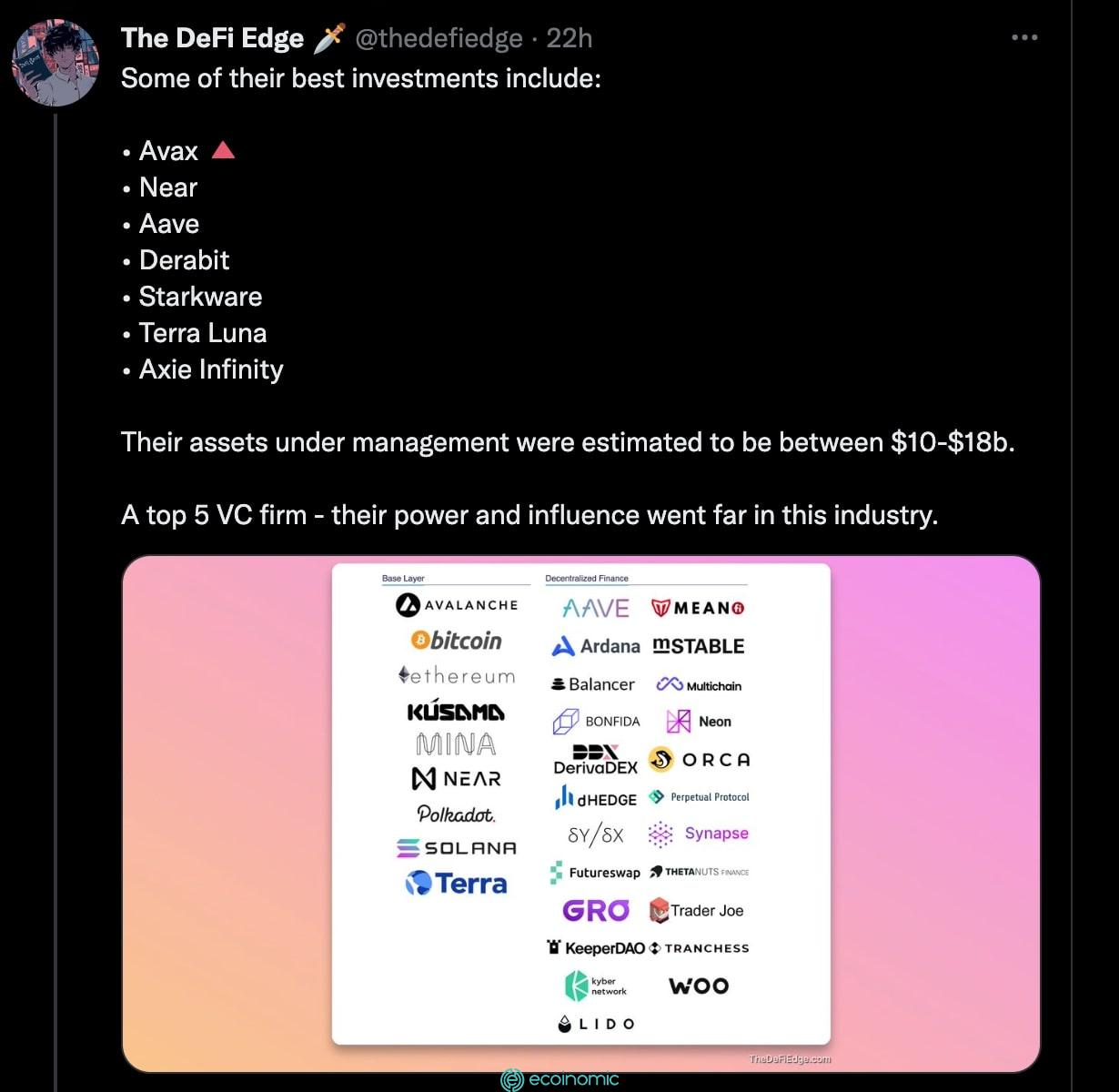 Faced with a loss that could reach $18 billion, how can the market be affected when one of the market's big players – 3AC falls on the brink of collapse? Let's take a look at some of the latest developments as follows:
1️⃣ Founder of 3AC – Zhu once posted a FUD ETH tweet and then purchased eth in bulk in good position.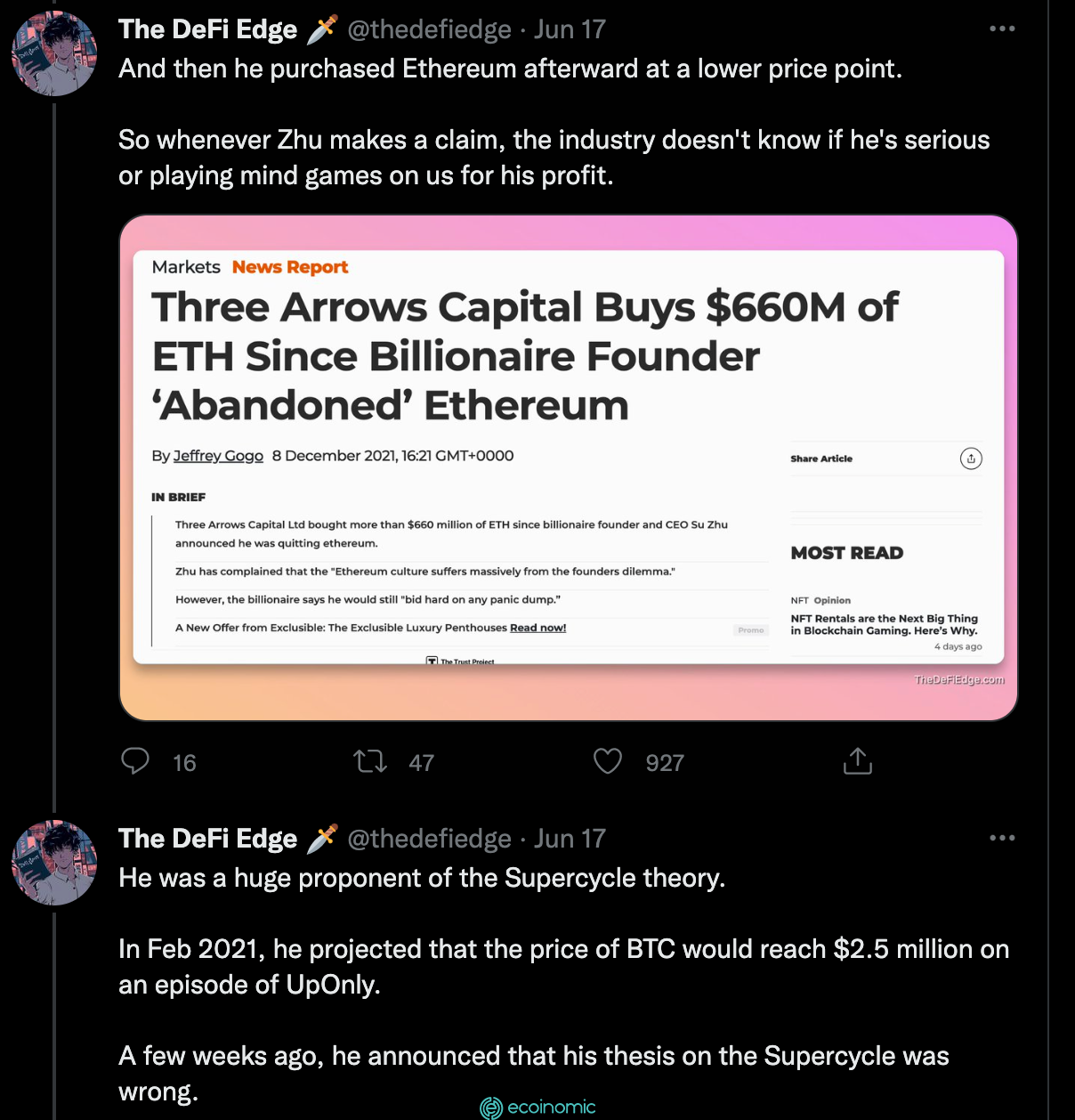 Review: This is an unreliable move, Su Zhu is being viewed as a shiller (Who has the act of "pumping blows" an issue to direct public opinion to achieve its goal) 2️3AC used $559.6 million to buy Luna before last month's collapse.
Its current value is only about $670. With such a large loss, 3AC is even more motivated to strengthen leveraged transactions with the desire to remove the gauze.
3️⃣ 3AC's investments increased to several hundred, several thousand times. 
Review: But the truth is only on paper because the token has not been unlocked. So there is currently no cash flow to be able to add liquid to the orders.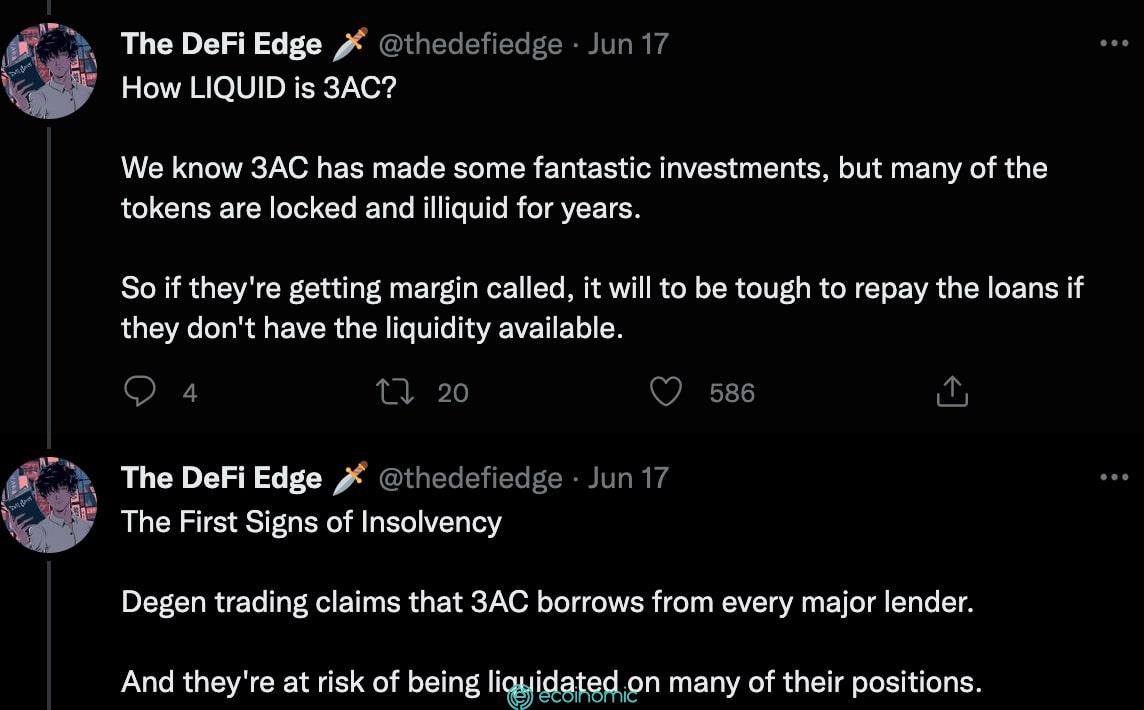 Related: What Are The Differences Between Investment And Speculation?
4️⃣ 3AC is the one that has made the big discharges of stETH that we originally thought was because Celsius
5️⃣ 3AC alone is in a "destitute" position with the direction of collecting all the money scattered from the wallets. Typically, the "theft" of $1 million in a shared account with 8BlocksCapital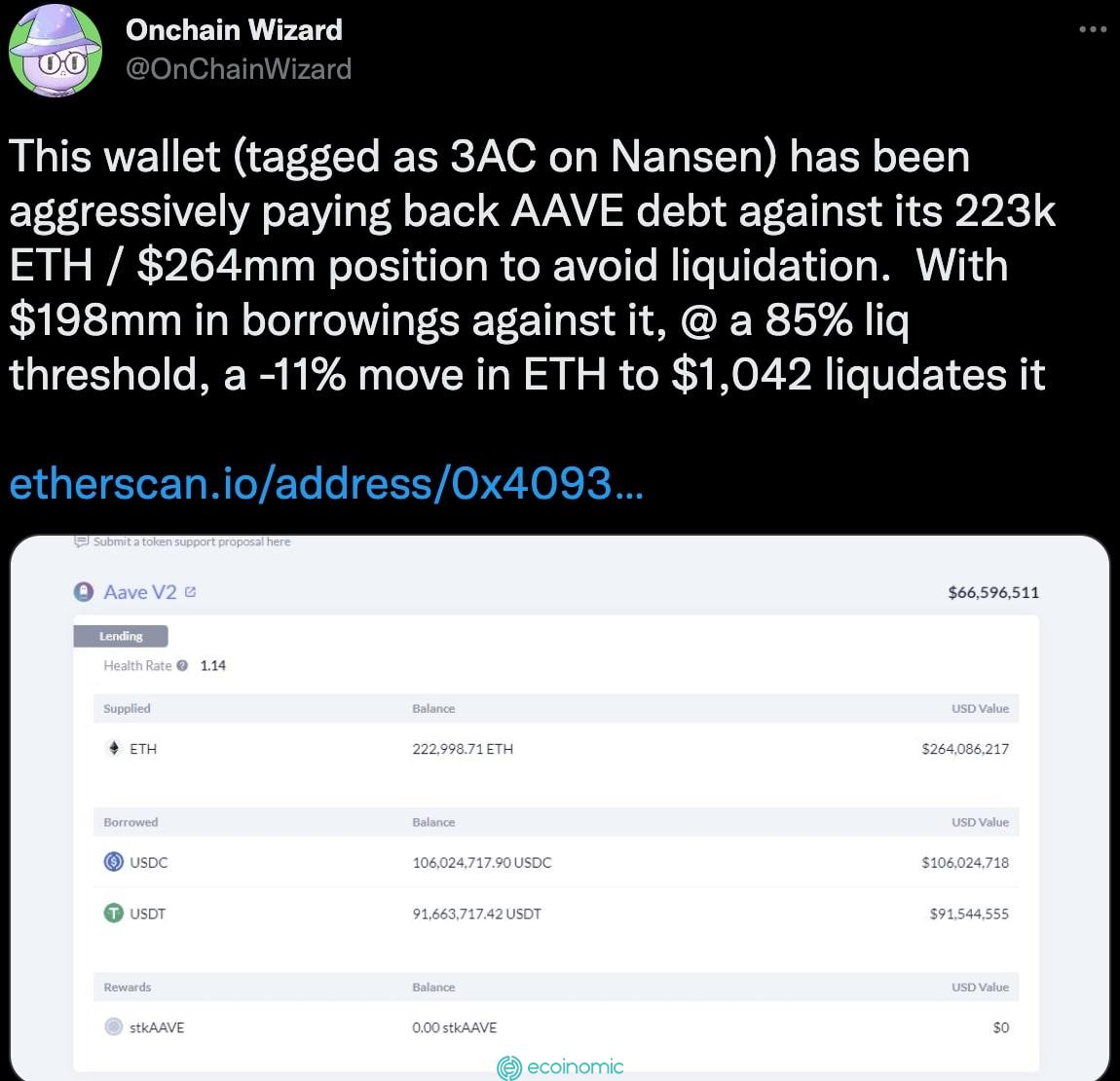 6️⃣ Assets that are likely to be sold off by 3AC to repay debt
Conclusion
The loss of Three Arrows Capital (3AC) from LUNA and currently liquidating assets on many trading platforms is likely to cause a domino effect on the already volatile cryptocurrency market. Therefore, investors need to see this as a lesson to manage risk regardless of whether you are currently holding profits x100 or even x1000. No company, or a strong individual, can secure a win so as not to collapse in the midst of the current volatile market situation. As you can see, even a top 3 market fund can be knocked down at any time.