When investing in the cryptocurrency market, users should know how to calculate return on investment (ROI). Successful investors tend to set goals before making transaction.
What is ROI? Is calculation formula complicated? Let's find out all you need to know about ROI.
What is ROI?
ROI (Return on investment) is an indicator that determines past financial returns and assesses future investment potential.
When entering the crypto market, investors want to buy assets when the price is lowest and sell them when the price goes up, ROI shows the potential of the investment in the future. The faster ROI grows, the faster the investor recovers the initial capital they have to spend.
Return on investment will not consider as many factors as other market analysis tools, however it will indicate how your investment performs based on its past development.
For example, when doing technical analysis, investors will have to study the reaction of the stock they have bought to various market changes over a certain period of time. Return on investment (ROI), on the other hand, only refers to the return that investment has generated over time.
The index is also used to calculate the "opportunity cost" or return that investors pay when investing in crypto.
For example, when investing in real estate market, they will expect an annual return of at least 10%. Therefore, when investing that funds in stocks, the expected ROI should be at least equal to or greater than the amount they accepted to invest earlier.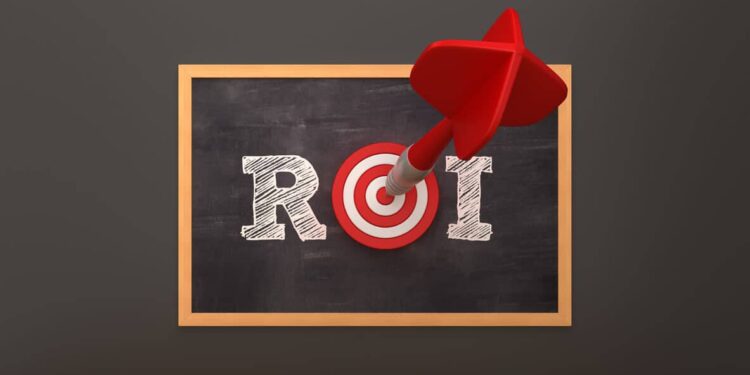 What is ROI in crypto?
In the crypto market , ROI is also used by crypto investors to measure the performance and effectiveness of a cryptocurrency investment or compare the performance of multiple investments in a portfolio.
It's important for crypto investors to have a good grasp of ROI and adjust their crypto portfolio accordingly.
Investors who want to invest in a cryptocurrency project through a token sale may ask to see an ROI or projected ROI.
ROI calculation formula
To calculate ROI (Return on investment), we rely on the following formula:
ROI = (Current Value – Total Cost)/Total Cost
In addition, we can also calculate using the following formula:
ROI = Net Profit/Net Cost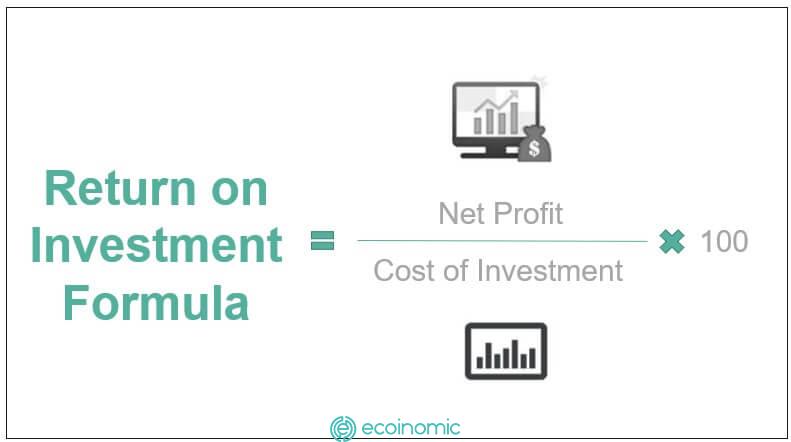 For example: In 2022, you spend $24,000 buying 1 Bitcoin (BTC). Suppose that in 2024 the value of Bitcoin will increase to $72,000 you will have: 72,000-24,000 = $48,000 net profit.
Return on investment when you invest in Bitcoin will be: 48,000/24,000*100 = 200%, your assets have increased by 200%.
What are the advantages and disadvantages of ROI?
Advantages
ROI is a suitable indicator for new investors entering the market because it is easy to calculate.
Based on ROI, investors can analyze and track investments in cryptocurrencies in the short and long term. Therefore, they easily identify the right investment strategy.
This index also helps investors to evaluate the profitability and financial strength of the coin. This is considered a standard measure to evaluate profitability of that cryptocurrency in the future.
Disadvantages
ROI will be useful in the short term, not consistent in the long term.
ROI does not reflect the risk of the investment.
The ROI is not absolutely accurate.
ROI doesn't reflect in detail why the metric is high/low. Higher ROI can be achieved by increasing profits and reducing costs. However, it will affect investment performance in the future.
ROI isn't the only indicator to decide whether to invest or not.
How good is the ROI?
Actually, there is not a fixed level to evaluate ROI as well. When a "positive ROI" indicates that your cryptocurrency investment is generating a return. Whereas "negative ROI" reflects that your an investment is lost.
Overall, return on investment (ROI) is a way to determine effectiveness before investing. Therefore, investors need to use ROI of the project with the calculation formula accordingly. While there is no fixed level to determine which ROI is good, if the ROI is high, it will be a potential investment.
Conclusion
Ecoinomic.io
hope the above article helped you understand what ROI is, its importance, benefits and drawbacks. ROI is an indicator that help investors optimize investment portfolio.
However, before making investment decision, you should also research the feasibility of the project instead of relying solely on ROI.
>>> Related: