The Web3 space and ecosystem are constantly growing and expanding, which attracts more and more interest from technology fans. With this strong momentum, it is expected that by 2026, the total value of the blockchain market could reach $67 billion. Besides this development, a series of new technologies are born, and Sui Blockchain is one of them.
But what's so special about this new technology? What are the ambitions of the project developers? Let's Ecoinomic.io find the answer in the article below.
What is Sui Blockchain?
Sui is a Layer1 blockchain, which operates under a PoS consensus mechanism. This blockchain is designed to provide users with high throughput, and instant transaction processing capabilities as well as empower multiple decentralized applications with minimal latency through processing transactions in parallel. This makes it possible for the network to use resources efficiently and to expand throughput by providing even more resources.
Since its inception, Sui Blockchain has achieved some successes as follows:
Complete the design and implementation of Sui Move, a programming language built on the Move language platform.
Open source Narwhal/Tusk consensus mechanism
Launched Public Devnet for partners and early developers of the project
Launch of Sui Explorer
The network currently has 5000 Nodes operating in 65 countries and 271 cities.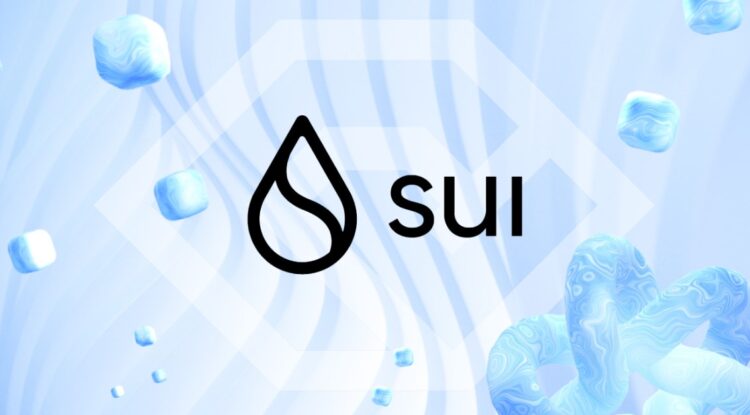 Sui Blockchain project team and investors
Developer team
This is the technology product of Mysten Labs, an R&D company founded by former executives at Meta's Novi Research and leading developers of the Diem blockchain with the Move programming language. Sui blockchain was born in the context of developers focusing on the web3 ecosystem and advanced technology solutions.
Sui blockchain developer has raised $300 million in a Series B funding round. Besides, this product also has good conditions for the stronger development in the future. Evan Cheng, co-founder, and CEO at Mysten commented on the Sui blockchain product as follows:
The current Web3 infrastructure is in an era where the Internet is becoming increasingly popular. However, because it is new, it still has limitations in terms of speed, capacity, security, and is simply difficult to build.

We are working to build a Sui Blockchain that is scalable according to evolving needs and eliminates intermediaries. Besides, this product also provides people with the ability to integrate and interact with their favorite products without any hindrance.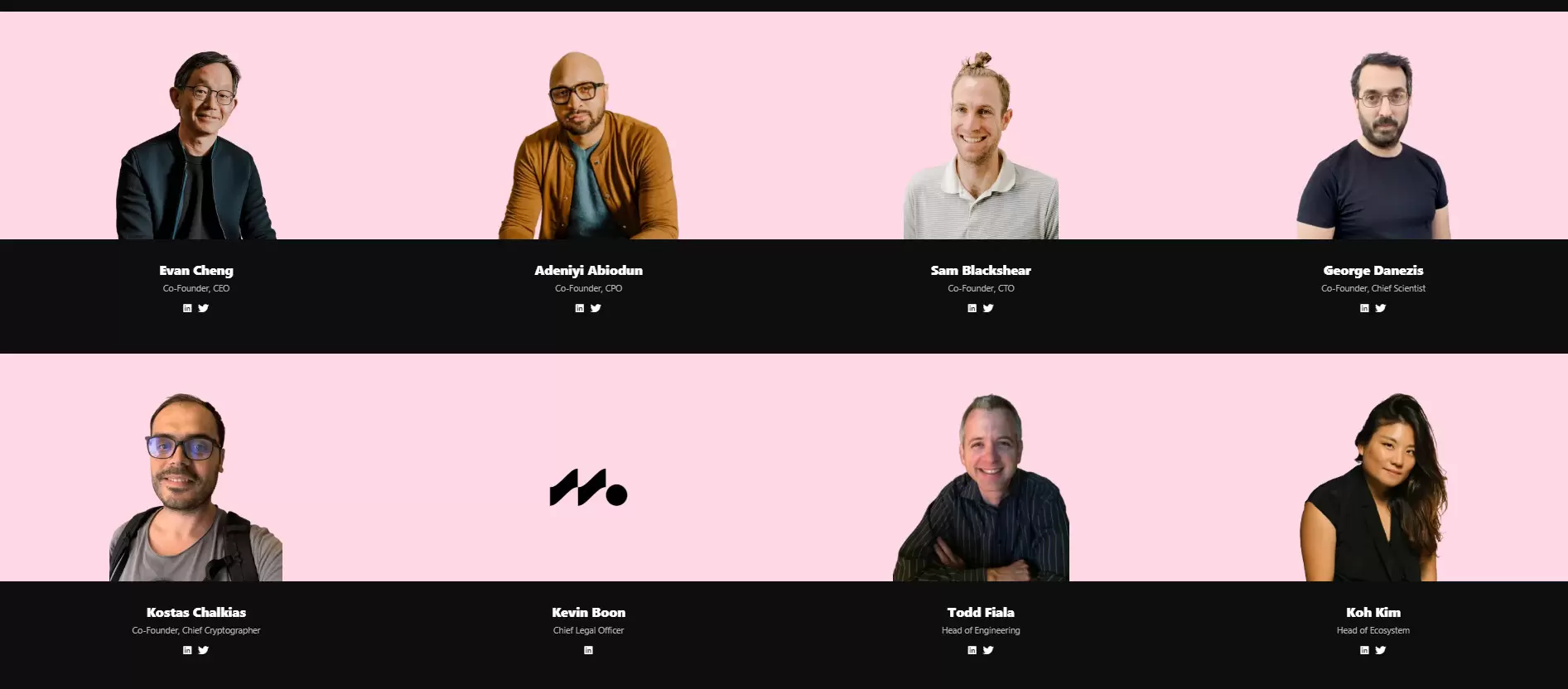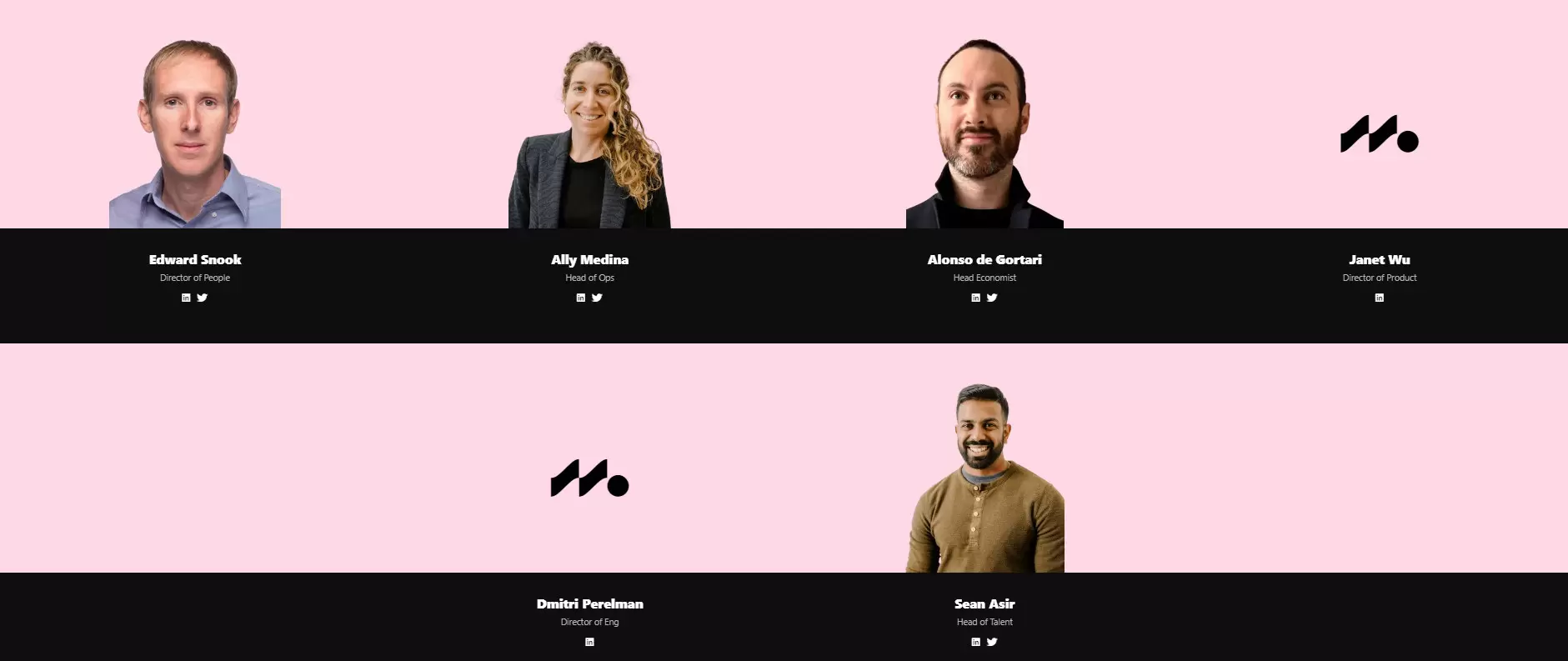 Investors
As mentioned above, in August 2022, the project successfully raised $300 million and raised its valuation to $2 billion. Sui Blockchain is invested by major funds in the market such as FTX, Binance Labs, Coinbase Ventures, Circle Ventures, Lightspeed Venture Partners, and a16z, etc.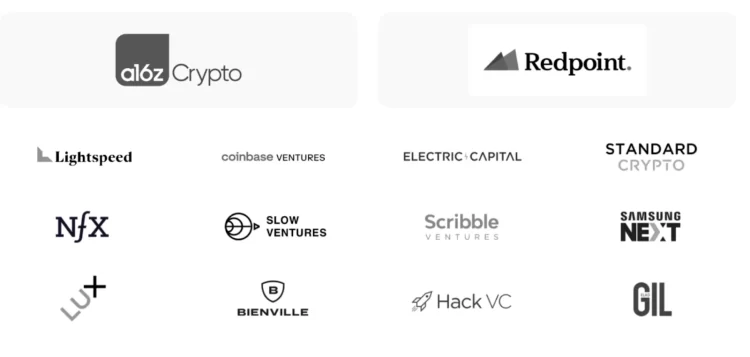 At the moment, Sui Blockchain is a major competitor of other major blockchains in the cryptocurrency space such as Aptos or Solana. These layer 1 blockchains are attracting a lot of attention from investors and are now also being supported by major funds in the market.
Basic information about the Sui Blockchain ecosystem
structure
According to Sui's technical documentation, this blockchain consists of 3 main components:
Objects: Sui owns programs built and managed by Move smart contracts (which are also one of the objects of the blockchain). Objects in the blockchain are classified into 2 categories: data values that can change and packages with immutable values.
Deal: Similar to other blockchains, transactions on the Sui blockchain describe the changes and updates made on the Sui ledger.
Validators: entire networks are handled by separate validators, where each validator runs a version of Sui software on a separate computer.
Besides, Sui Blockchain is also distinguished by Sui Consensus Engine, including Narwhal and Bullshark or Tusk.
Narwhal is responsible for ensuring the availability of data submitted to the consensus mechanism.
Bullwhal or Tusk is used to confirm the specific order of these data.
Sui language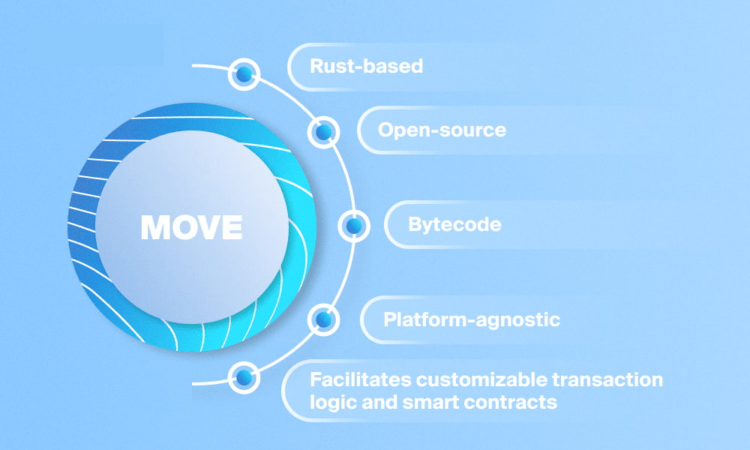 Sui blockchain is written in the Move programming language based on Rust. It is a bytecode language that allows the development of logically customizable Smart contract transactions.
Move focuses on providing safety, ensuring security, and facilitating the easy transition of Web2 to Web3. This is also considered an effective solution to solve problems related to malicious code, security vulnerabilities, and fake tokens.
In addition, Move's system and data model support Sui's parallel agreements. This increases the scalability of the Sui blockchain. On 2022-03-19, Sui's optimized authenticator running on an M1-core 8-core Macbook Pro was recorded to be able to make 120.00 token transfers per second (TPS).
Sui Blockchain Ecosystem
As a new blockchain that is at the DevNet stage, Sui's ecosystem is not yet fully diversified. At the present time, there are not many projects implemented on this network. Sui Blockchain currently has some of the following products:
AMM/DEX: MovEX is the first project on the network of this segment. This is a combination of AMM and Order Book DEX with Move support, which can run on both Sui and Aptos. Currently, the project has not announced the official product.
Infrastructure: Shinami and ChainX are the first 2 projects on Sui Blockchain in this area. Shinami provides API and node services to developers on the blockchain. ChainX is a long-released Layer 2 project for BTC that is capable of scaling iBTC to other ecosystems using the same programming language (Move).
Wallet: Besides the Sui Wallet developed by Mysten Labs, the Sui blockchain offers the Ethos wallet – a project from Nod Labs and currently being developed on DevNet. Currently, this product is only available in the early access version.
NFTs: This segment is the most developed on Sui Blockchain. Although there is only one Collectible project, Sui Punks, Sui Blockchain already has two NFT Marketplaces that attract the attention of many investors, BlueMove and Sui Gallery. Sui Gallery has started rolling out the first NFT drops, allowing users to mint NFTs on Sui Devnet. Besides, Sui blockchain also offers a Name Service project with .sui domain names.
Move launguage portal: The website aggregates projects implemented on both the Sui and Aptos blockchains, allowing users to search for projects under development across both of these ecosystems.
See also: BUSD Là Gì? Khác Biệt Giữa BUSD Và Các Loại Stablecoin Khác
Sui Blockchain Coin
Sui's tokenomic model consists of 3 main components: the user, the SUI token holder, and the validator.
Users create transactions on the Sui platform, modify or transfer digital assets, or interact with more complex applications powered by smart contracts.
SUI token holders can delegate their tokens to validators and participate in the Proof-Of-Stake mechanism. They can also participate in the governance of the network.
The authenticator processes and executes transactions on the Sui platform.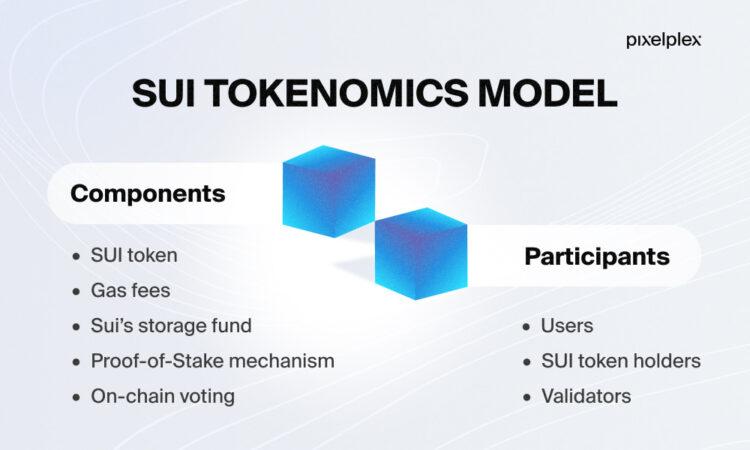 The Sui Tokenomics model consists of five core components: SUI tokens, gas fees, Sui's storage funds, Proof-of-Stake mechanism, and on-chain voting.
The SUI token is the native property of the Sui blockchain. The Total Supply of SUI is capped at 10 billion tokens.
Stake to participate in PoS consensus
Use to pay gas fees to perform transactions and other activities
Liquid assets underpin the entire Sui blockchain economy
Give owners the right to participate in on-chain voting
Gas fees are charged for activities carried out on the Sui network. A prominent feature of the Sui gas mechanism is that it allows users to pay separate execution and storage fees. It also pleases the user experience and helps users leverage reference prices as a reliable anchor point when submitting their transactions.
Sui's Reserve is responsible for passing Staking rewards over time to future validators. This design of the platform helps ensure that the storage fund never faces the risk of exhaustion and functions as it should.
SUI validators and authorizers leverage the PoS consensus mechanism to select and engage users and reward them for activities that are useful to the network. For a fixed period of time, operations are handled by a fixed group of validators, each of whom owns a specific amount of money awarded by SUI holders. SUI authorization means that tokens will be locked during data validation and can only be extracted when the process is complete and validators reach an agreement on all transactions made. SUI holders can cancel their staking and even choose another proxy validator.
In Sui, on-chain voting is used in blockchain protocol governance and upgrades, and SUI token holders have the ability to participate in these processes. Sui developers have announced that they are planning to publish more details on protocol administration soon.
Sui Blockchain review
Advantages
According to the project developers, Sui is built with unique sets of technical features, including:
Performing parallel transactions
Using Byzantine Consistent Broadcast technology, Sui can break consensus and perform many unrelated transactions in parallel, helping minimize latency and providing higher throughput. In addition, compared to many other blockchains, transactions are divided into traditional blocks, and Sui validates them individually. Upon successful execution, each transaction will be issued a certificate of authenticity that ensures that the transaction will not be revoked.
Simplify development
Sui's Move programming language slightly reduces developer activity. This means that programmers will be able to program the application more easily and simply. Another great benefit for Sui developers is that blockchain allows them to efficiently deploy objects or NFTs that can be upgraded according to the application's specific form. This contributes to the in-game economy and generates better feedback from users.
Unique security methods
Compared to many other blockchains, Sui does not focus on synchronous assumptions on the network. As a result, the platform can maintain its security attributes under unfavorable network conditions and circumstances such as network splits or DoS attacks.
Enhance user experience and provide leading advanced Web3 solutions
Sui's developers claim that this blockchain allows engineers to create the leading UX in the Web3 field by providing many high-end tools from the Sui Development Kit (SDK). Importantly, blockchain promises to facilitate the development of several of the following areas:
DeFi and TradFi
GameFi
Asset tokenization services
Social
NFTs
Disadvantages
Similar to other blockchains, Sui also has some disadvantages as follows:
Compared to other traditional blockchains that only require the implementation of a consensus protocol, Sui needs to adopt both Byzantine Consistent Broadcast to manage simple transactions and a consensus protocol to process transactions with shared objects. Therefore, Sui developers are obliged to keep a significantly larger codebase.
Since Sui removes consensus for multiple transactions to allow multi-lane processing and removes head-of-line blocking, senders are only allowed to send one transaction at a time.
Sui – Move's proprietary programming language is new, which means that there are currently relatively few professional Move developers who can help improve and enrich the Sui ecosystem.
However, all these and other challenges are likely to be addressed once Sui gains greater support. For now, we can expect a greater diversity of privileges, usability, and performance of this blockchain.
Conclusion
In short, Sui Blockchain is quite new, the basic pieces of a complete ecosystem have not yet fully appeared. However, it is a promising and highly regarded blockchain in the cryptocurrency space with technical features as well as a development orientation. And certainly, in the near future, this blockchain will be subject to stiff competition from other blockchains and must continue to upgrade its ecosystem if it wants to be more widely adopted in the future.
See also: What Is Sei Network? Blockchain Layer1 Optimized For DeFi And Trading