Along with the advancements of financial instruments on the blockchain, tokenization has become an important part of the cryptocurrency industry. If you are wondering what tokenization is, please refer to the article below!
What is tokenization?
Tokenization is the process of replacing sensitive data into unique identifiers (usually sequences of digits) by using cryptography to store the necessary information while maintaining and ensuring information security.
In particular, tokenization provides an effective solution in the transaction payment process, improving security when paying by credit card.
The purpose of tokenization is to minimize data costs and exposure, improve data security, make the storage and operation process simpler.
Tokenization application
Tokenization technology can be used to encrypt all types of necessary data such as:
Medical records
Electoral votes
Banking
Stock Trading
Criminal record
In fact, tokenization is often used to protect credit card data, bank account information, and other sensitive data:
Store customer information in companies
Mobile payment wallets (Apple Pay, Android Pay)
Online payment on e-commerce sites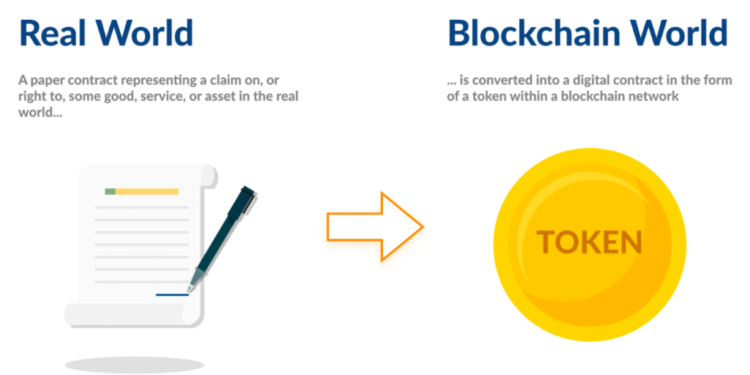 Difference between tokenization and encryption
Encryption
Tokenization
Process
Transform information into characters using encryption algorithms and secret keys
Replacing sensitive data into random tokens
Decryption capabilities
Data can be exchanged with a third party who has encryption key (depending on the private or public key)
It is difficult to exchange data due to direct access to a token vault mapping token value
Application
Direct transaction

Phone payment

Ensure data-at-rest security on storage devices (even if the storage media is negotiated or lost, attackers cannot see the actual data without a key)

Online payment

Recurring payment

E-commerce transaction

Store customer data across multiple location

Reduce PCI scope by transferring tokens to downstream software

Risk of data theft
Hackers can use the data if decrypting successfully
Hackers can't access data
Output
Format data or length conservation (Exception: FPE)
Data formatting and length conservation
Support data
Structured data (payment cards) and unstructured data (entire files and emails)
Structured data (payment cards, social security books,…)
Asset tokenization in crypto
Asset tokenization is the encryption of assets into tokens by blockchain technology.
Asset tokenization represents ownership of assets in the form of NFT through the application of the feature of smart contracts.
Physical or immaterial asset in real life can be tokenized in the blockchain world, from financial products such as stocks, gold,… to works of art such as pictures, music,…
After that, NFT holders will profit from the sale and auction of assets on NFT exchanges.
Asset tokenization provides a decentralized alternative, improving the usefulness of assets and enhancing asset value.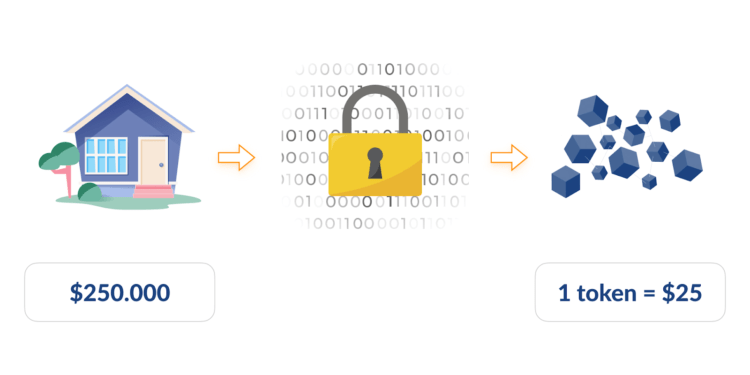 Benefits of asset tokenization
For investors
By tokenizing assets into multiple NFTs, asset tokenization gives all traders the opportunity to invest and own a portion of the asset. Even retail investors can invest in a large value asset with only a small amount of capital.
Therefore, investors can build a strategy to diversify the portfolio, optimize profits.
The data is publicly available so that investors can track, check and validate information easily.
In addition, the immutability of encrypted data improves security, reduces the risk of investment impersonation, and limits the risk of fraud and piracy for artworks or high-value financial assets.
For asset owners
As assets are tokenized into multiple NFTs, it is easier for investors to access assets. It becomes simpler to transfer ownership, owners can liquidate assets quickly.
Besides, tokenized assets such as houses, land,… can be used as collateral when borrowing ETH, USDT, DAI on lending platforms such as Aave, Compound,… that increases the applicability of asset encryption.
Asset encryption will reduce administrative costs than actually when transferring or buying and selling assets: issuance fees, asset management fees, intermediary procedure costs,…
When assets are encrypted and traded on decentralized platforms, automation shortens the asset exchange process, saving time and costs.
>>> Related: How to exchange assets between ETH, ETHS, ETHW on MEXC
Conclusion
Tokenization technology has ushered in technological advances in the field of cryptocurrencies in particular and the financial market in general. It enhances online transparency and security, contributes to increasing liquidity for the market, improving trading efficiency.
Hopefully, the information Ecoinomic.io provided in the article has helped you understand what tokenization is so you can take advantage of benefits of this technology to make an informed investment.