DYOR – Do your own research is an essential skill in financial markets: real estate, stocks, bonds, especially cryptocurrencies. But in the field of cryptocurrencies, what is DYOR? The following article will help you understand the basics of DYOR and methods for effective DYOR.
What is DYOR?
DYOR stands for Do your own research, which is considered as the skill of self-research before an issue. In the field of cryptocurrencies, DYOR encourages investors to do their own research and thoroughly learn about the market, coins/tokens, and issuing projects to have a clear view. That helps them seize opportunities and make investment decisions that suit their goals and risk appetite.
Besides, DYOR is also often used by traders and crypto enthusiasts as a disclaimer duties when sharing public information or market analysis on social media platforms.
Why is DYOR important?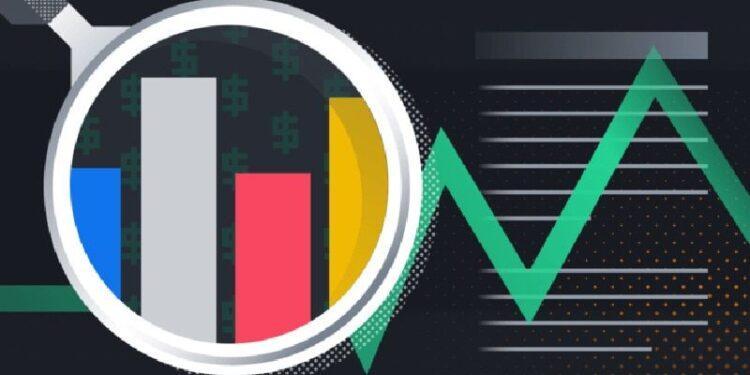 In the cryptocurrency market with many pitfalls, investors, especially new entrants to the market, are often affected by the crowd effect, afraid to miss out on opportunities to make a profit. The FOMO mentality causes them to make emotional decisions and fail to maintain their investment stance. Knowledge gaps, lack of understanding of the market make them entangled in investment pitfalls, even whitewashing.
Besides, market manipulators often hoard large quantities of coins and use different tactics to push the price of coins before selling off to the market and taking profits. If you do not study carefully but only make investments by blindly watching others, investors will suffer great losses when buying tops and selling bottoms. A good example is the Terra-Lunna crash that shocked the global cryptocurrency market. Therefore, before making investment decisions, traders need to carefully learn about the coin, liquidity, price history, evaluate the prospects of the project to make an informed decision.
How to DYOR in the cryptocurrency market?
Investors should refer to reputable and reliable sources to research and access information quickly, promptly and accurately.
White paper
The white paper provides documents issued by the project development team with the most basic information about the project, development roadmap, product features, technology solutions, tokenomics,… Besides, Lite Paper is a reduced version that includes the most basic and concise information to help investors look up information as quickly as possible before deciding to participate in initial coin offering projects (ICOs).
DeFi Llama, DeFi Pulse
DeFi Llama and DeFi Pulse are two popular websites for looking up Total Value Locked (TVL) and evaluating project effectiveness. However, with optimal features such as tracking multiple ecosystems and group division, DeFi Llama is more popular and widely used.
Token Terminal
Token Terminal is an effective tool that provides and evaluates the development of blockchains based on the profits earned by the project. In addition, investors can compare the revenue of different projects or the ratio of revenue to the token price based on the project's P/S and P/E data updated on the Token Terminal. However, the drawback of Token Terminal is that it only supports tracking outstanding projects, new launches or low popularity that are not updated on the website.
CoinGecko, CoinMarketCap, Ecoinomic.io
CoinGecko, CoinMarketCap, Ecoinomic.io are the leading platforms that provide accurate data on cryptocurrency price movements, coin/token ratings, market cap, and trading volume. Besides, Ecoinomic is an information site that updates the latest market news to help investors research comprehensively, seize investment opportunities at hand.
Conclusion
DYOR is an important skill in the cryptocurrency market, helping investors make informed decisions. Therefore, traders, especially new entrants to the market, need to look for reputable and accurate sources of information, self-study and evaluate the potential of the project, practice responsible trading and disciplined thinking to minimize risks and optimize investment returns.
>>> Related: Binance registration guide update 2022