What is IEO?
IEO, which stands for Initial Exchange Offering, is selling utility tokens through a cryptocurrency exchange to raise capital for a new project. It's common to trade assets on these platforms, but that usually only happens after developers have successfully raised capital to start their project.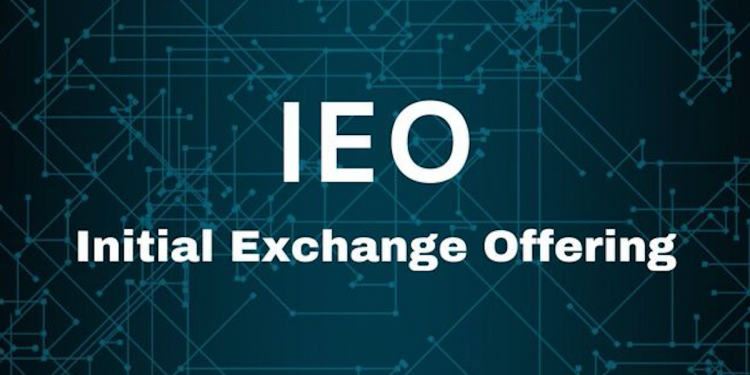 With IEOs, keen investors can buy these assets before they are on the market. With the help of the exchange in opening the token sale, users who have verified
KYC
can buy tokens before they are traded on the open market.
Since IEO is implemented by an exchange, startups that choose this path must carefully prepare for their plan. In most cases, the IEO proposal will be rigorously considered by the exchange. In other words, the exchanges bet their reputations on the IEO projects they decided to support.
For example, Binance Launchpad is one of the trading platforms that pave the way for IEO on the cryptocurrency market. The platform has helped more than 10 blockchain projects raise capital since its launch. 
Benefit and risk of IEO
Benefit
For investors: Exchanges thoroughly evaluate a project before conducting an IEO, ensuring legal compliance and the security of the platform. That improves believe of investors in the project's potential.

For projects: IEO projects receive professional and marketing support from trading platforms. Therefore, they have the opportunity to expand and reach more potential investors.

For exchanges: Exchanges that deploy IEOs will attract a large number of new users, contributing to increased profits.
Risk
For investors: After the token sale, some digital assets increase in value extremely quickly and then are significantly reduced, causing investors to suffer losses.  

For projects: Startups will have to pay a listing fee for platform as well as a certain proportion of their utility tokens as commissions.

For exchanges: The failure of IEO will affect the reputation of the exchanges.
Why blockchain projects do IEO?
Raising capital for new cryptocurrency or blockchain projects can be quite difficult. Like any industry, there is a lot of competition in attracting investors.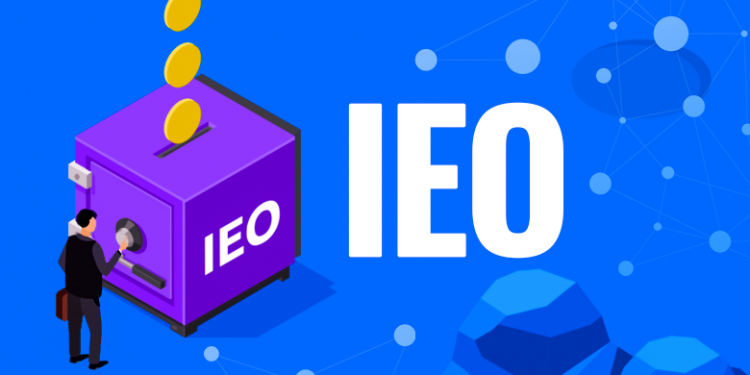 IEO can be useful because it serves those who already hold cryptocurrencies. In addition, exchanges also help projects have more credibility when raising capital. After all, the exchange is also betting its reputation by facilitating IEO. Therefore, investors should do their own thorough research before making any financial decision.
With the assistance of cryptocurrency exchange, IEO will helps projects to raise funds. Initial exchange offering sells out very quickly, depending on the vision of the project and practical application. The project's token will also be listed on the exchange as soon as the sale ends.
Steps to invest in IEO for newbies
Step 1: Check project information.
You need to check the most basic information about the project, who is behind the project, how prestigious is it,…
More deeply, it is necessary to research the potential of the project, such as the ROI project achieved, whether it should be held in the long period,…
Step 2: Research the platform deploying IEO.
Each exchange will have different rules. In addition, it is essential to evaluate prestige of the exchange as well as the IEO performance of the previous project. 
Step 3: Register an account, complete KYC verification.
>> Related: Guide to register Binance account and verify identity
KYC (Know Your Customer) is the process of collecting identifying information such as portraits, ID numbers, passports, addresses,… which are related to customers of a certain service.
The purpose of the KYC process is to remove unqualified people from using a certain service. KYC is compulsory when you want to participate in an IEO at any exchange. 
Step 4: Check out the cryptocurrencies used in IEO.
Typically, token of the exchange will be the currency for that exchange's IEO. For example, Binance Launchpad can use BNB or stablecoins such as USDC, USDT as currency.
Step 5: Buy an IEO.
You can follow the instructions of the exchange to buy project tokens, then decide to sell or keep depending your investment strategy.
Comparison between IEO and ICO
In theory, IEO is quite similar to ICO. From 2017 to 2018, ICOs are held daily on Ethereum and many projects have successfully raised millions of dollars. On the other hand, others are failed or deceptive. Because of financial risks, ICO has gradually evolved into IEO, a method of raising capital that many people consider more reliable.
Many ICOs have been found to violate U.S. securities laws, leading to various lawsuits and the return of funds to investors.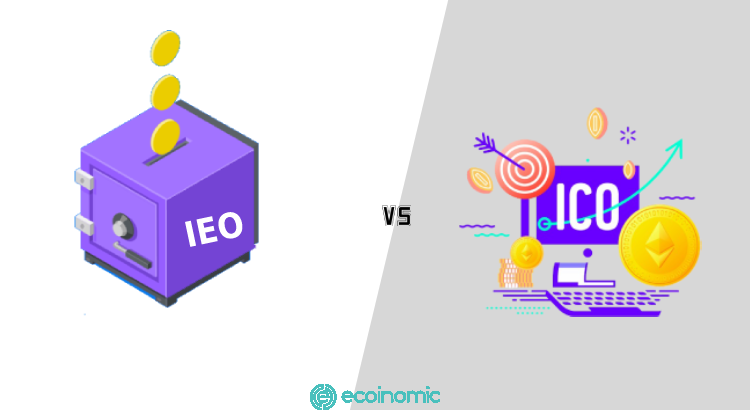 Participating in an ICO also carries more risk for investors. Investors must deposit Bitcoin or Ether into a Smart contract or a website with the hope that they will receive tokens. Everyone with a basic knowledge of smart contracts and web development skills can create a website with a promising roadmap and start raising funds from the community. However, their project can be far from what investors wish and carries huge risks for those who invest in ICOs.
In the meantime, IEO greatly mitigates these risks. Investors send funds through the exchange wallet, instead of sending it directly to the project. Dishonest projects or groups with poor business sense will not be able to conduct IEO successfully, as the requirements for joining the IEO are very strict.
In addition, IEO has lower risk and more flexibility than ICO. The tokens will be listed shortly thereafter on the exchange. For investors, this makes it easier for them to get out of position if they feel the need to do so.
How to choose a reputable exchange to invest in IEO
To invest in an IEO, you need to choose exchanges with high reputation and safety based on the following criteria:
Strong community: a large number of users shows the trust and support of the community for the exchange.
Large trading volume: reflects the stable operation of the platform, however, you need to be careful before virtual volumes in case the exchange performs price manipulation.
High project selectivity: projects that are considered and selected strictly and thoroughly by exchanges are more likely to succeed in IEO. Meanwhile,

many platforms do not perform due diligence to high standards

The Tokenomics of exchange coins are well designed:

exchange tokens are 

usually used as currency unit for users to invest in IEO. The exchange token will face the risk of being pumped and dumped as soon as the IEO ends.
Conclusion
IEO facilitates the development of projects and provide potential investment opportunities for traders. Therefore, you should carefully consider risk-benefit balance to come up with the right investment strategy.