With the strong development of cryptocurrencies and the blockchain ecosystem, user account security and secure transactions are always a top concern. Any vulnerability in the underlying protocols or cryptocurrency wallets could put investors at risk.
One of the key solutions to improve security in the cryptocurrency market is multisig wallet.
What is multisig wallet? In the article below, Ecoinomic.io will help you get an overview of multisig wallet and the pros and cons of this security solution.
What is multisig wallet?
Multisig wallet, short for Multi Signature, is a digital wallet that requires more than one private key to sign, access, and authorize a transaction.
Only when the required amount of private keys is used, signature can be authorized and transaction can be created. Therefore, in case one of the keys is compromised, your assets are still safe when using a multi-signature wallet.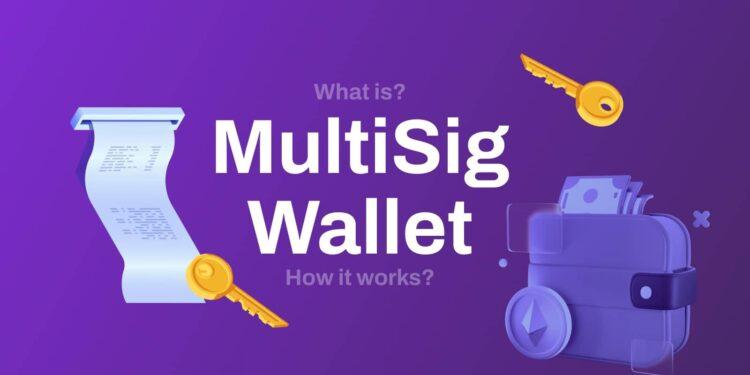 Multisig wallet enhances account security, while allowing multiple keys to sign a transaction improving usability.
Many blockchains already allow creating multisig addresses, wallet providers and cryptocurrency exchanges also use some versions of Multisig wallets to store and protect funds in users' accounts.
Multisig wallet classification
n-of-n
Transactions require more than one key to be authorized. All keys need to be used to create signatures. (e.g. 2-of-2, 3-of-3,…)
Among them, the most popular wallet is 2-of-2. The private keys will be stored on two separate devices, and transactions are authorized only if there are signatures from both devices. The 2-of-2 wallet has high security. However, if one of the devices is hacked, users will not be able to access their accounts.
n-of-m
Transactions require several keys, but not all keys must be authorized. For example: 1-of-2 and 2-of-3 wallets
This type of wallet requires 2 out of 3 private keys to authorize transactions. To enhance the security of hot wallet, exchanges usually support 2-of-3 MultiSig addresses. In particular, one private key is kept online, the second key is stored offline on an isolated device ("paper" backup), the 3rd key is managed by the security partner. In case the security company goes out of business, the offline backup will remain secure hot wallet.
1-of-2: This type of wallet allows any of the two private keys to generate signatures and authorize transaction that is usually used in the case of sharing funds with a trusted person.
How does multisig wallet work?
Funds stored on a multi-signature address can only be accessed by using two or more signatures.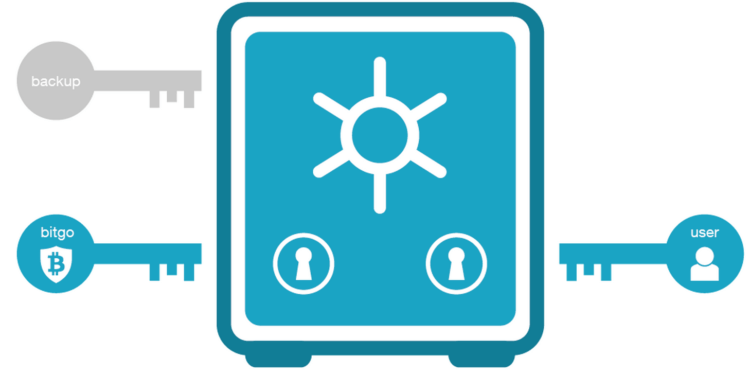 For example, A and B set up the same multisig wallet, each person holds a key and both must agree to unlock the transaction in order for the transaction to be executed. A creates a transaction and signs it with his key. After that, B agrees to unlock and sign the authorization confirmation, the transaction will be completed. If either of you does not agree to unlock it, the transaction will not be able to perform.
>>> Related: Guide to sign up for Binance update 2022
Pros and cons of multisig wallet
Advantages
By using a multi-signature wallet, users can prevent the risk of losing all their assets when they lose their private keys.
In addition, multisig wallets help reduce the dependence on one device or a single party when storing keys on different devices, and co-signers can make authorization decisions. Even if one of the keys has a problem, assets are secure.
Margin trading can adopt a 2-of-3 multi-signature wallet model and a third party as an arbitrator is authorized to participate in the event of a dispute.
Multi-signature wallets can be used to control access to a common fund. Each member of the fund holds a key and with the consent of the majority, new spending decisions are made, avoiding the use of common assets for personal gain.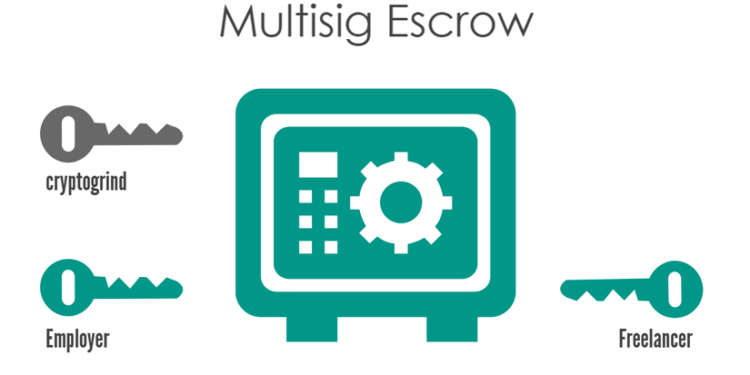 Disadvantages
Multi-signature wallets provide high security with a solution to access wallets from two or more private keys. However, the access policy has not been specified and clearly defined by any legal authority to resolve disputes in case the user changes the access rights.
Users need to have a good knowledge of technique and cryptocurrency market before setting up multi-signature addresses, avoiding dependence on third-party providers.
The transaction speed on multi-signature wallets is usually slower than on single transactions due to the need for authorization authentication and signatures from multiple parties. The recovery process of the wallet is complex and time-consuming as it requires each stage of recovery from different locations and access devices.
Conclusion
Multisig wallet is a great feature that makes it possible for users to store and manage assets safely and securely. However, you need to have a solid knowledge of multi-signature wallets to use them properly and effectively.