What is PoS?
Proof-of-stake is the consensus mechanism used by blockchain networks to achieve distributed consensus. It requires users to bet on their ETH to become a validator in the network. Similar to miners in Proof-of-Work (PoW), validators take responsibility for placing orders and creating new blocks so that all nodes approve and update the state of the network.
PoS offers solution that helps blockchain validate transactions and prevents duplication problems. A duplicate or double count error occurs when the same coin or token is used for multiple transactions. It's relatively easy to detect double counts in a centralized market, such as a fiat currency monitoring bank.
PoS vs. PoW – What is better?
While Proof-of-Work (PoW) is used for Bitcoin transactions, Proof-of-Stake (PoS) was created to serve as alternative solution with a number of improvements to the proof-of-work system such as:
Better energy efficiency – no need to use multiple energy extraction blocks.
Lower barriers to entry, reduce hardware requirements – no need for good hardware to have the opportunity to create new blocks.
Stronger immunity to centralization – PoS will lead to more nodes in the network.
Stronger support for shard chains – a key upgrade in the expansion of the Ethereum network.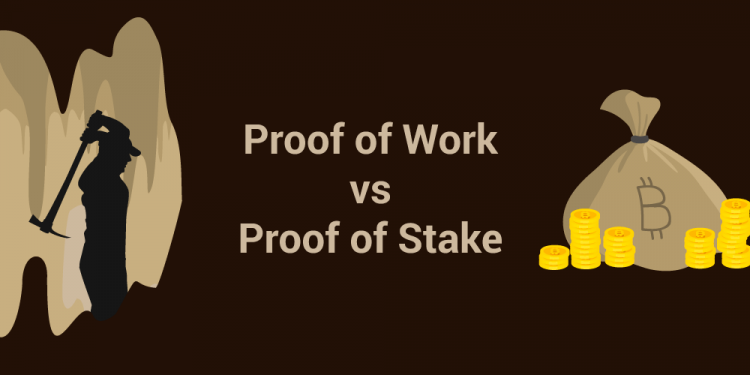 Many researchers believe that PoS is significantly safer and more energy efficient than PoW, although some critics question the integrity of these claims.
How proof of stake works?
Unlike proof-of-work, validators don't have to use a complex computational process because they are randomly selected and there is no competition. It is unnecessary to mine the blocks, validators only create blocks when they are selected and confirm the proposed blocks when they are not selected. This process is called endorsement.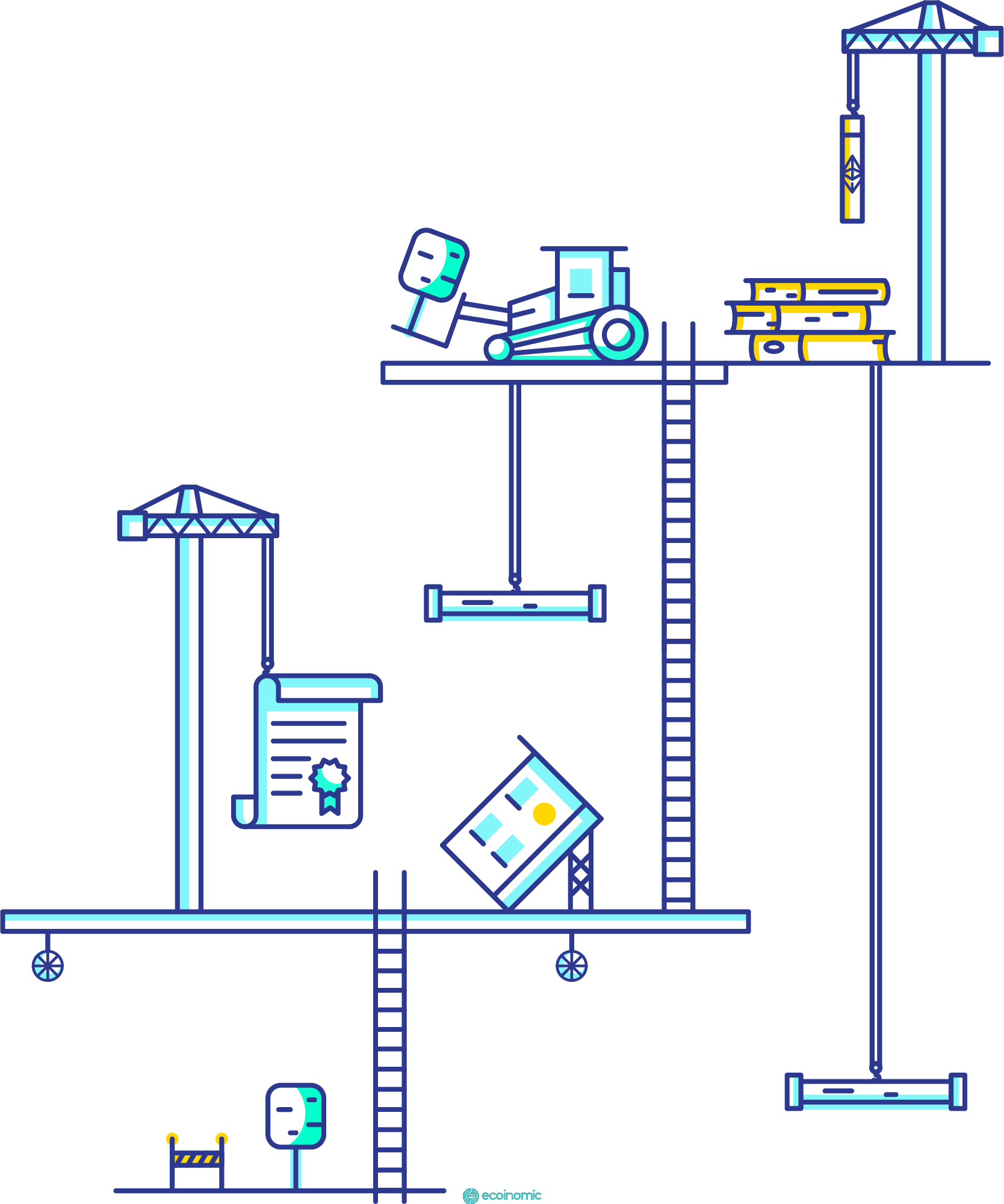 When a block of transactions is ready to be processed, PoS protocol selects a node to review the block. Validators checks whether the transactions in the block are correct or not. If correct, the block will be added and validators will receive a cryptocurrency reward for his contribution. However, if the validator proposes adding blocks with incorrect information, they will lose some of their staked shares as a penalty.
Advantages and disadvantages of PoS
Advantages
PoS makes it easier to run a node. It doesn't require large investments in hardware or energy, and if you don't have enough ETH to stake, you can join staking groups.
PoS is more decentralized which increases participation. Different from mining, more nodes do not mean a percentage increase in profits.
PoS allows sharding safely. The shard chain allows Ethereum to generate multiple blocks at once, increasing transaction throughput. Fragmenting the network in a PoW system will simply reduce the power to compromise part of the network.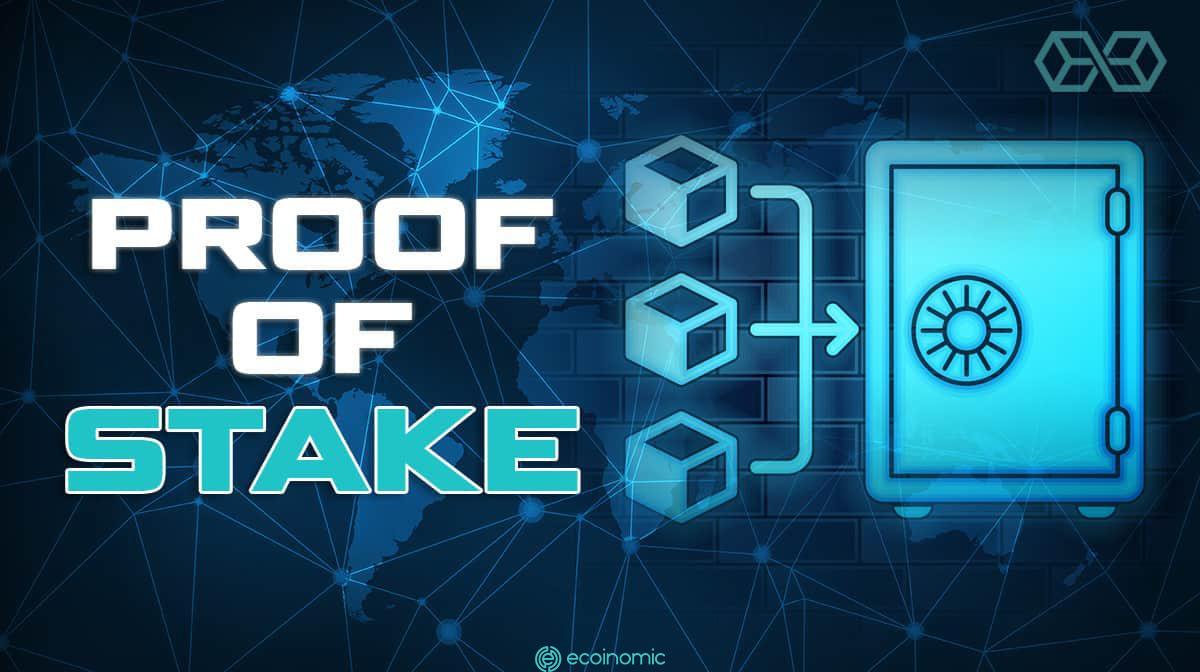 Disadvantages
Testing phase: PoS is still in its infancy, less experimental than PoW. There is no integrated tool for distributing coins, you have to conduct an ICO with limited supply or a temporary PoW algorithm connection.
High level of concentration: Coins are hold by certain individuals that can lead to network monopolies. Those who have great shares (more than 50%) are able to manipulate the system.
"Nothing-at-stake" (empty stack): This problem makes the PoS network unstable. Hackers can completely branch out blockchain. The replacement chain created will be longer which consumes non-existent capital sources. Moreover, miners will also support this because they won't have to spend money from validators. Through ramifications, hackers can reject transactions and attack "double spending" at the same time.
How to mine coins on Proof of Stake
Step 1: Choose a reputable exchange like Binance, FTX, Huobi, MEXC,… to buy coins.
Step 2: Download the coin's wallet and sync the computer.
Step 3: Stake coins. To save hardware costs, installation space and electricity consumption when operating the server, you should use VPS (Virtual private server).
Step 4: Accumulate coins in the wallet. After a while, you will gain interest from staking when the coin captures the block and can create a new block.
Step 5: Unstake and transfer coins from the wallet to the exchange to stop mining.
Conclusion
Proof of Stake (PoS) offers the optimal solution in terms of saving energy, reducing hardware costs, overcoming the challenges that blockchain technology is facing.
Hopefully, through the above article, Ecoinomic.io has helped you understand the PoS consensus mechanism as well as the pros and cons, how to mine coins on PoS. Along with the expansion of the cryptocurrency ecosystem, PoS promises to gradually become the standard for the blockchain industry in the context of promoting global green technology.