Vitalik Buterin and other authors mentioned the Soulbound token (SBT) and DeSoc – the decentralized society in a whitepaper. So what is soulbound token? What role does SBT play in shaping a decentralized society? The following article will give you an overview of soulbound and the future direction of Web3.
What is a decentralized society (DeSoc)?
Decentralized social (DeSoc) is a society with a combination of market and politics that aims to expand the reach of Web3, towards a more inclusive, more democratic and decentralized hyper-financial world. Users will manage the principles of interoperability, establish collaboration, and build community. In particular, Soulbound token (SBT) is the core element that realizes the vision of a decentralized society.
>>> See also: Latest Binance subscription guide updated 2022
What is Soulbound Token (SBT)?
The idea for Soulbound originated in the video game World of Warcraft, which rewards users with items known as 'soulbound', which cannot be exchanged or sold to other characters. In a decentralized society, Soulbound is a non-transferable token that represents the identity of each individual with "commitment, delegation, and affiliation" – the elements that shape social relations in the Web3 network.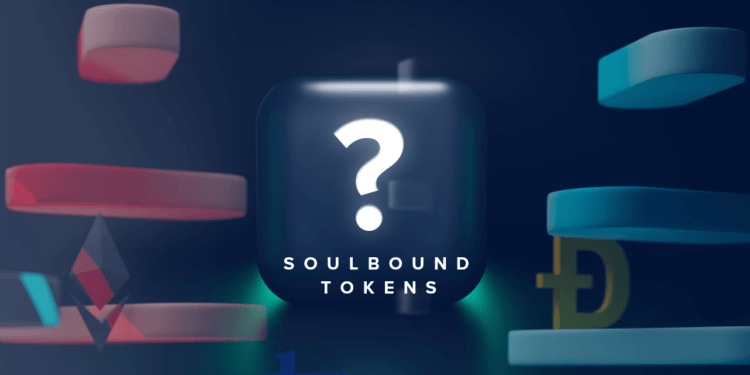 By applying blockchain technology, SBT allows individuals to verify all information including work history, education, professional certificates, medical history, credit score, … https://twitter.com/pujaohlhaver/status/1524392972044972033?ref_src=twsrc%5Etfw%7Ctwcamp%5Etweetembed%7Ctwterm%5E1524392972044972033%7Ctwgr%5E7806adca6a1dc81314960ed5fa936ddbcbd304cd%7Ctwcon%5Es1_c10&ref_url=https%3A%2F%2Fblocksolfi.io%2Fsoulbound-tokens-la-gi%2F
How does Soulbound Token (SBT) work?
The Soulbound token acts as an extensive resume, showing an individual's membership, login, and affiliate. Soul wallets will store and issue SBT, attesting to these social relationships. While NFTs and other cryptocurrencies can be traded on the open market and transferred from one wallet to another, Soulbound tokens will be permanently tied to a wallet or account for the duration of their existence.
Why is Soulbound Token needed?
Although Web3 has undergone a strong formation and development with great potential in the future, the industry still has certain limitations.
User Trust: Social identity and building trust is one of the major challenges of the Web3 industry.
Origin: Most NFT curators choose centralized platforms like OpenSea and Twitter to maintain scarcity and provide a broader origin for their collections.
Sybil attack: To prevent Sybil's attack and go beyond coin/token voting, DAOs rely on web 2 social network configurations such as Discord servers, Twitter,..
Key Management: Since decentralized key management is not user-friendly, most DeFi users choose to store digital assets on centralized platforms such as Coinbase or Binance.
To replicate economic value into the Web3 space and build a decentralized society (DeSoc), it is essential for existing DeFi users to overcome these obstacles. Therefore, Soulbound Web3 was created to realize the future vision of decentralized society and overcome the above limitations.
What happens if you Soul get hacked?
What happens if your Soul wallet is hacked or when you lose your Soul address? Therefore, it is essential to apply appropriate safeguards or contingency plans to prevent identity theft. Buterin has proposed adopting a "social recovery model" in the community. The user's guardian will then have the ability to access and change the soul wallet's private keys when the wallet is hacked or loses its wallet address. Restoring Soul's private keys will randomly select a reputable member of the guardian list, meeting the required conditions. However, in cases where the designated guardian has passed away or old relationships have broken down, it will be difficult for an individual to recover the stolen SBT.
Soulbound Token activity in Web3
As blockchain technology becomes more popular and widely accepted, a decentralized society will gradually be formed, in which, Soulbound Token is applied in various potential areas in the Web3 platform.
Building a DAO voting model
SBT is a proposed alternative to decentralized autonomous organization (DAO) voting. Instead of the current governance model based on the number of tokens a member holds, DAOs can issue SBT that assign voting rights based on the user's interaction with the community. This model will prioritize voting rights for reputable and reputable users.
Against Sybil attacks
Besides creating a reputation-based voting system, SBT can improve the integrity of DAO voting – specifically protecting against Sybil attacks – one of the biggest threats to the current DAO governance model. In a Sybil attack, an individual or group of bad actors wants to overthrow the DAO by purchasing the majority of governance tokens. Those with majority voting rights can manipulate voting proposals and orient the project in their favor. SBT's public verifiability can help detect and prevent bad actors from entering the DAO, while preventing corruption and Sybil attacks from occurring.
DeFi lending
Similar to traditional bank credit scores, SBT can track a user's DeFi loan history as well as other metrics that determine their risk profile. From there, DeFi lending platforms can issue unsecured loans and can authenticate borrowers.
Souldrops
Cryptocurrency projects often form new communities by launching airdrops or conducting token sales. However, this process is often attacked by Sybil and the allocation is not directed to the right audience. With the use of Souldrops, projects can engage the right communities by conducting governance token airdrops for Soul wallets with SBT.
Digital CV
SBT's serve as skill certificates that store personal credentials, relevant qualifications, and work history,… For example, students after completing the course will receive certificates in the form of SBT from the center or school.
Health Record Management
The storage of medical records by SBT will shorten the process of verifying medical records, carrying out medical examination and treatment procedures, and managing health insurance quickly and easily.
Difference between SBT and NFT
The uniqueness and way Soulbound tokens work are quite similar to NFTs, however, they have some key differences in terms of tradability and transferability.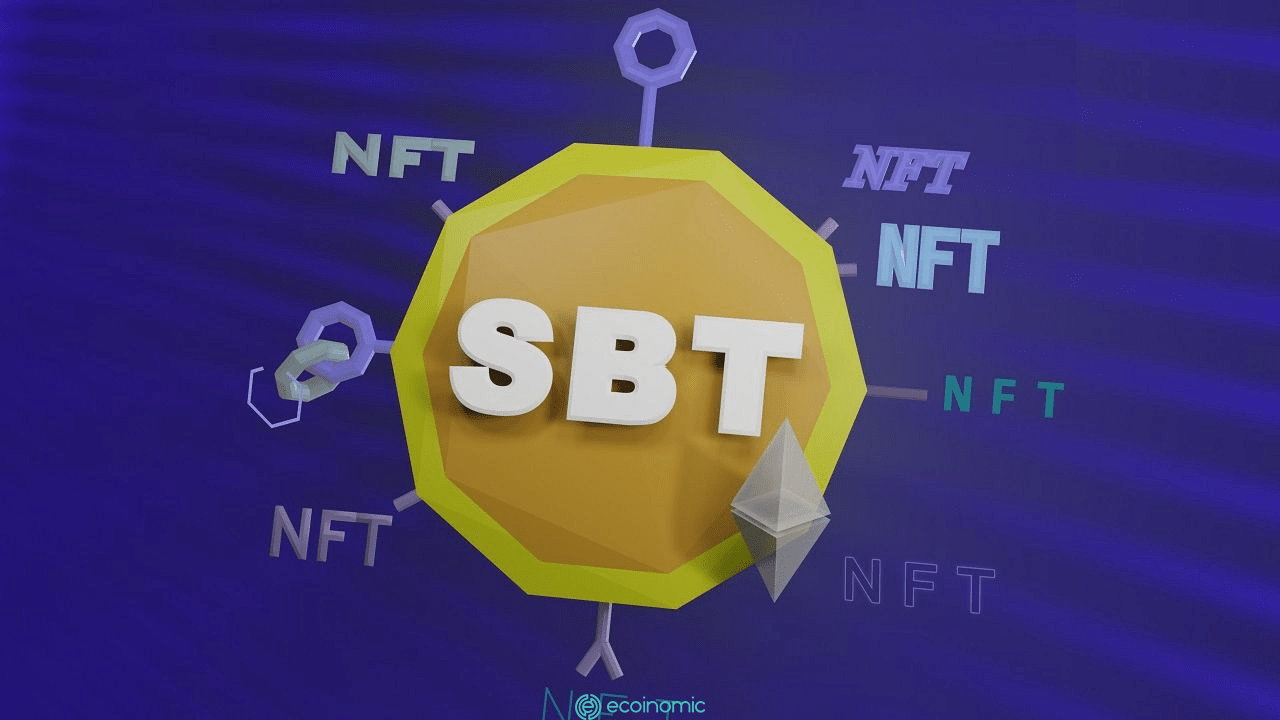 NFT proves an owner's assets, while SBT proves his identity and confirms his or her credibility.
| | | |
| --- | --- | --- |
| Features | SBT | NFTs |
| Essence | Tokens are non-transferable. | Digital assets are transferable. |
| Transferability | The user is not transferable to a third party. | Users can buy and sell on secondary markets such as Opensea. |
| Applicability | – Use as a proof of NFT art, non-centralized lending or lease agreements. – Identity verification. | – Use in digital collections. – Ensure the authenticity of products, real estate, medical records and identification. |
| Recovery mechanism | SBT contains a community recovery mechanism, which determines soul membership across different communities. | Users cannot recover it after it is lost or mistakenly transferred to anyone. |
| Access rights | Licensing access to documents, certificates, and other legal agreements granted by any authorized organization. | Tickets to events without identity verification. |
The Future of Soulbound Token
According to Jason Levin, SBT could be available for deployment and adoption by the end of 2022. https://twitter.com/iamjasonlevin/status/1527316023614918656?s=20&t=4zepuh3VnIDA77P2zd16jQ As of the time of writing, the ideas, applications, and plans for implementing Soulbound Token are theoretical and rather vague. However, Soulbound Tokens promise to become a foundational element, shaping the future of decentralized society in Web3.
>>> See Also: Easiest Bittrex How to Use &sHrike For Newbies 2022