What is Binary Option?
A Binary Option is a form of options trading based on the prediction of prices. It has only two options: increase or decrease. The investor must judge and make a decision whether the market is likely to rise above a certain price at a particular time. And they will be paid a corresponding amount when correctly predicting market trends. On the contrary, they will lose the entire order amount.
Binary Option has many different names: Trade BO, binary options, dual options, digital options, options "eat the whole fall to zero" or fixed interest options. Not only in crypto exchanges, but it is also popular in the gold market, securities, and stocks …
The Binary Option is basically 50:50. But because it carries a high risk of fraud, in many jurisdictions it is considered a form of gambling and is strictly prohibited. However, it is still preferred by many investors because of its ability to profit quickly.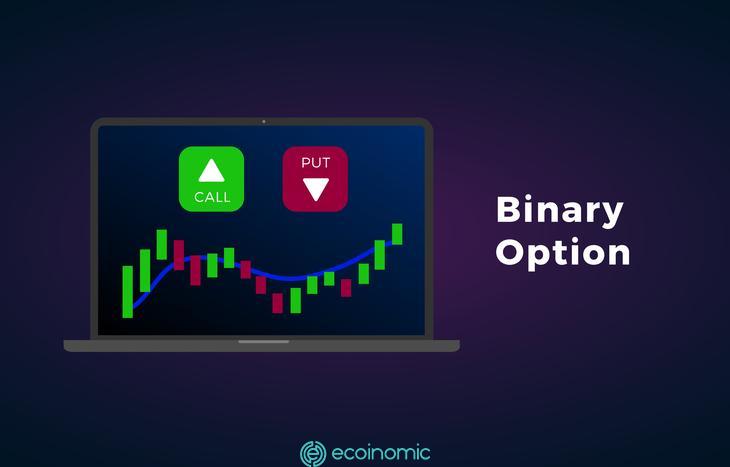 How Binary Option works
Investors will place orders (up or down) with certain investments for Binary Options. Each order placed will have an expiration time. At the time of expiration, if the price of the underlying asset changes in accordance with the trend that the investor has chosen, they will receive a profit and vice versa. The duration of Binary Options orders is usually very short (fluctuations only from a few minutes to a few hours). The amount of loss or interest will be added or deducted directly from the investor's account balance.
Options in Binary Option
Up/Down: This is the most basic and common form, investors will predict the price when the trade ends up or down compared to the current price.

In/Out: The system will set a price range. The investor's task is to predict whether the price will end up in or out of this range.

Touch/No Touch: These are the set prices (high or lower than the current price). The investor will predict whether the actual price will hit the set prices when the trade ends. In this option, the trade can close before the expiration time if the actual price hits the set price. At that time, the investor will be paid immediately regardless of how the actual price changes.

Ladder: This option's trading method is similar to Up/Down. However, the investor will predict the price when the trade ends lower or higher than a preset price instead of using the current price.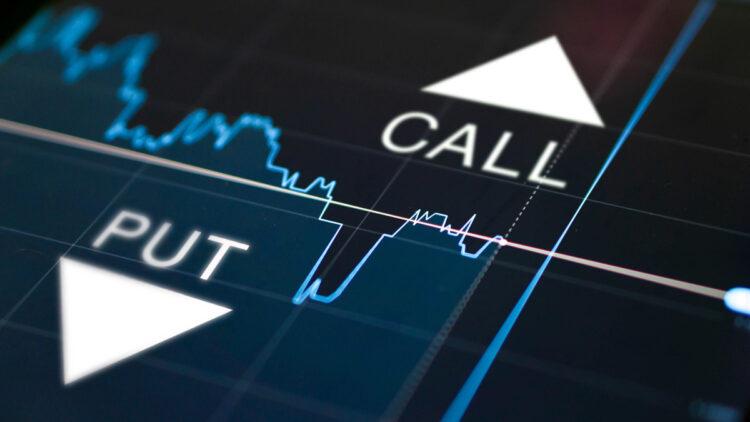 See also: What is a smart contract?
Advantages and disadvantages of Binary Option
Because of the high risk, before deciding to participate, investors need to learn the pros and cons to balance in accordance with their trading style, risk tolerance, and capital requirements.
1. Advantages
Simple in betting: An investor's decision is based on only one factor: whether the market rises or falls. When the transaction ends, the time expires, and the investor's decision is no longer valid.

Attractive profit potential: Some brokers are now committed to paying up to 90% per transaction.

There are many options in the market: Not only crypto, but investors can also trade Binary Options on most markets: stocks, bonds, and securities …

Highly accessible users: In each country or territory, it always has an optimal trading hour. Investors can visit at night, on weekends, or at any desired time.
2. Disadvantages
Trading instruments are relatively limited: Traditional exchanges such as securities, forex, and gold are offered advanced analytical and charting capabilities by brokers. However, these tools when applied to Binary Options often do not bring high efficiency.

Probability of loss: According to calculations, for each profit of 70%, there will be a loss of 85% respectively on the same trade. Therefore, investors must win at least 55% to break even and above 55% to make a real profit.
Effective binary investments
First of all, in order to invest effectively, investors need to determine what their goals are. Because it is almost gambling and not too much analysis is applied. 
Besides, choosing a reputable Binary Options broker to play is extremely important. The selection of a reputable floor helps investors keep a balanced win and loss rate (over 55%). Some reputable Binary Options brokers can be mentioned as Olymp Trade, IQ Option, and Binary.
Maintaining the mentality while playing it is an important factor. There are times when investors will continuously make profits, but also sometimes suffer significant losses. At this point, it's important to keep yourself "cool head" to figure out tactics if you don't want to slip into defeat.
On the other hand, it is very important to manage capital when playing. Capital management is not the way to win, but having a good capital foundation gives investors the opportunity to take down subsequent transactions.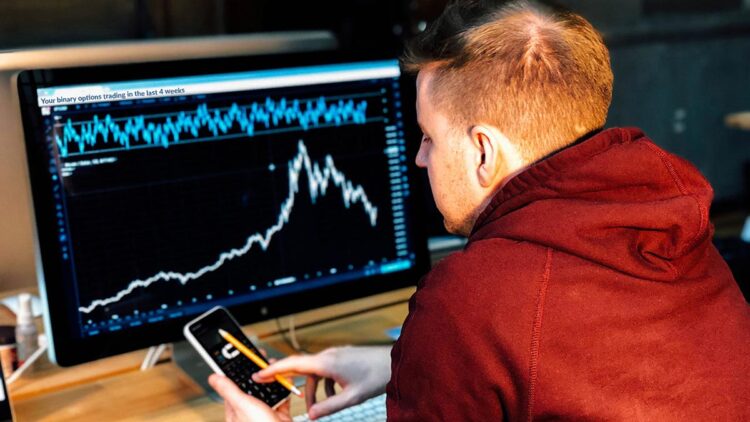 Note when investing binary options
As mentioned above, Binary Option is a very high-risk game. Investing in it may sound simple but identifying the short-term trend of cryptocurrencies is extremely difficult, even for seasoned investors. Every investor at the beginning of the participants must be equipped with the knowledge, psychology, and Binary Options investment should only be at the level of entertainment or small capital investment.
Many investors do not control losses, and always want to remove them next time but the more they remove, the more they lose. Therefore, before joining Binary Option, each investor must set clear rules: play until when to stop.
See also: What is Vol Option? How to buy Vol Option on Binance
Conclusion
In short, Binary Option is a form of quick but high-risk investment. Players need to be sure of the above information before deciding to invest in this form. Because the variable of Binary Option is not only the price up or down but also related to the trading session, the exchange … Although Binary Options have a high failure rate, in fact, this form still attracts many investors and lasts long in the market.