Fintech means financial technology. This is a term that refers to the application of new technologies to the provision of financial services. 
Financial technology here is understood as new products, applications, or technological processes applied to the financial market, thereby improving efficiency, productivity, and improving financial products and services. This helps financial markets keep up with new technology trends, especially in the era of technology 4.0. Moreover, the application of financial technology also helps the needs of users to be solved conveniently and quickly.
Subjects of Fintech
Unlike the traditional financial market consisting of two main subjects financial institutions and customers, Fintech also appears to have a third audience Fintech companies. The correlation in the mutual impact of these three subjects makes Fintech a useful tool with the ability to reshape the financial industry.
These are entities such as banks, investors, financial companies, insurance companies, and securities …, holding a key role in the financial sector. These entities are increasingly interested in applying IT technology to operating systems. Financial institutions can directly invest in human resources and finance to research and apply IT technology to their own systems or use the services of Fintech companies to shorten the research process. The application of IT technology to operations gives these financial institutions a competitive advantage over other financial institutions in the market.
These are technology (IT) companies specializing in researching, developing, and providing high-tech products and services to the banking and finance sector. Customers of Fintech companies are financial institutions, or even "customers of customers", i.e. customers of these financial institutions.
This is the main target of financial institutions. The application of IT technology by financial institutions is a tactic to attract customers, and improve the competitive position of enterprises.
See also: What is Liquid Staking? Breakthrough in the development process of DeFi
The importance of fintech to finance
In the banking sector, Fintech mainly supports money transfer and payment services. In the financial sector, Fintech is responsible for connecting borrowers and lenders without having to meet face-to-face. All procedures in the operation process (including registration, completion of procedures, and review) are automated by lending companies and 100% online through fintech activities.
Fintech's operations are based on artificial intelligence (AI), like a robot that can identify, analyze and establish the needs of borrowers and lenders through a system of algorithms that the company has set up its own. It can be said that Fintech is a big step, the beginning of technology 4.0 in the field of finance. It has contributed significantly to changing consumer habits, from traditional to online, from craft to automation.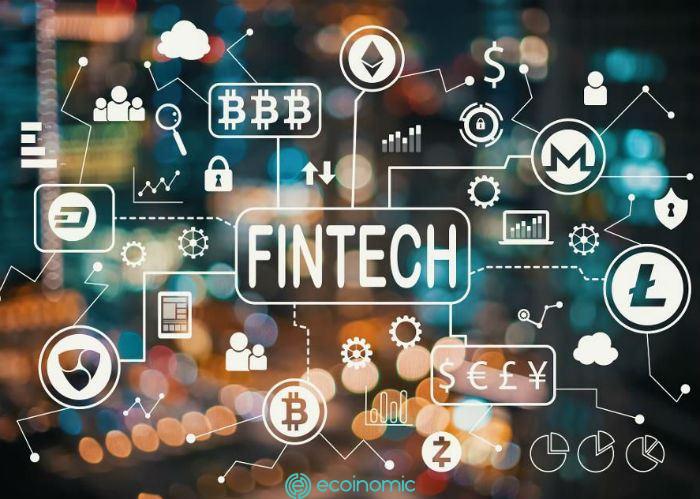 Moreover, Fintech also changes the face of human resources in the financial sector, which is especially significant in the future. In addition to the knowledge of finance, human resources require the knowledge and skills to work with information technology. This not only improves the quality of human resources in the financial sector but also helps to improve job performance when thanks to IT technology, an employee can support a lot of customers in one go.
Fintech's most prominent products: Cryptocurrencies – Bitcoin
It is a decentralized cryptocurrency that is directly exchanged, trading commonly between many countries using Internet-connected devices without the need for an intermediary financial unit at all.
There are many exchanges on the Internet that are used to buy and sell Bitcoin. In order to operate them smoothly, the biggest credit must be Fintech. This is considered the biggest achievement of Fintech in recent years.
See also: What Is Binance? Binance Registration Guide
Conclusion
The current dense Fintech network has affirmed an open and energetic future of this industry, not hiding, not fearing. Fintech has brought a fair quality competitive market, driving things up together.