We've probably heard a lot about the Lightning Network, the most promising platform for scaling up Bitcoin as the market becomes more popular and accessible than ever before. But despite this widespread coverage, how the Lightning Network works, the problems it tries to solve, and its potential advantages are still not well understood by many.
What is lightning network?
The "Lightning Network" is a protocol that scales up and accelerates the blockchain, which allows instant transactions between participating nodes. The Lightning Network is seen as a potential solution to scale up Bitcoin, making Atomic Swaps simpler with millions of Transactions Per Second and costs almost zero per transaction.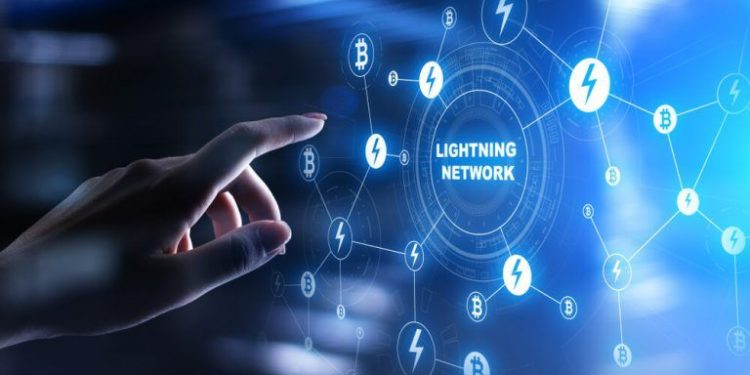 Why do we need a lightning network?
One of bitcoin's biggest challenges has always been its scalability. Blockchain has the disadvantage of slow processing time but very high transaction costs, along with the relatively slow speed of communication between buyers and sellers, which means that the platform lags behind other payment networks in terms of transaction speed. While the Visa network typically processes 24,000 transactions per second, bitcoin's maximum is only 7 percent. With that, how will blockchain reach the world?
For those who are just starting to invest in Bitcoin, this is not a big deal. If you are holding your BTC for months or years, waiting a few more seconds for the transaction to be executed is also not too inconvenient. But if Bitcoin wants to become a truly mainstream method of paying for goods and services, it will need to be equipped to process thousands of transactions per second.
At the time of its inception, with the ability to handle 7 tps, it was completely satisfactory but in the present time, Bitcoin is inferior because it takes many different individuals, organizations and computers to verify every transaction. Instead of acting like the Visa network , where money is deposited directly between accounts almost instantly , Bitcoin acts like sending a telegram, with many agents and delays associated with even the smallest transactions.
But the cryptocurrency market is always changing and there have been many efforts over the past few years to make Bitcoin faster on a larger scale. Lightning Network (LN) is one such potential solution. These possible fixes involve reducing the number of people involved in each transaction and reducing the number of calculations made to verify a transaction.
How to use lightning network
The Lightning Network is built on the idea that not every single Bitcoin transaction needs to be recorded closely. Instead, it allows secure channels to be created between individuals allowing them to exchange BTC out of the main trading chain quickly and efficiently.
The Lightning Network is known to blockchain engineers as a form of smart contract. We will open the payment channel between the users and record the opening date on the Blockchain from which it can be transacted any number of times and will last until the channel closes. We will then write the final state of the transactions that occur through the channel on the Blockchain. Using this idea, it is possible to create a network of payment channels that rarely require transactions on the blockchain.
Imagine there are two individuals – let's call them Alice and Bob – who want to exchange BTC regularly. They can use standard exchanges to do that, but they will be charged at all times and trading will be slow.
When using the Lightning Network, Alice and Bob can set up a shared wallet signed with their public key and can be accessed using their private key. After that, both can deposit money into the wallet and the main blockchain instead of having to get bogged down with every small transaction they start.
The network will track all transactions and the main blockchain will only be updated when the channel is closed.
Example: If the end result of a hundred small transactions is that Alice owes Bob 1 BTC, then when the channel is closed, Bob will get 1 BTC back from the wallet compared to the amount he has put in and the main block chain will only reflect the change of 1 BTC. This is not only faster per transaction for Alice and Bob, but also saves bandwidth on the main channel for other transactions.
Lightning Network perks
The most interesting thing about the Lightning Network is that it not only allows you to trade BTC at a lower cost and higher speed, but also provides a way for most people to trade BTC more efficiently. This is because flash payment channels don't need to be limited to individuals. For example, they can be established among financial institutions.
Using the process described above, these organizations simply record their BTC transactions through the Lightning Network and then "settle" using an actual BTC transaction at the end of a certain period of time. You can link BTC investors and holders together in complex, vast private Lightning Networks. The network will find the most efficient path for BTC to go through – using only private channels and, therefore, running at a low cost or for free.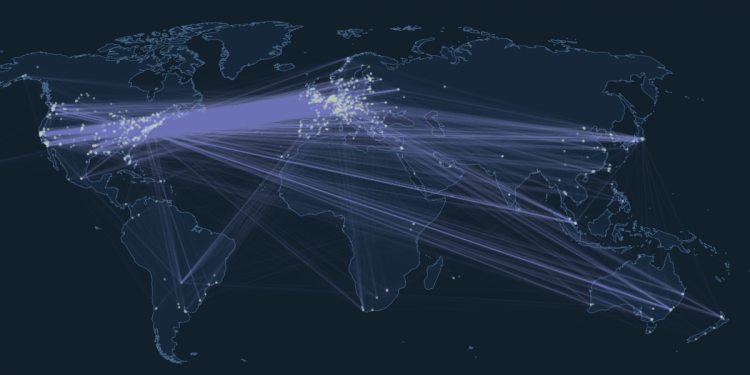 The Lightning Network promises to improve functions such as using cryptocurrencies to trade securities or even transferring tokens between different blockchains. It could eventually provide a way to swap any given cryptocurrency for another without using cryptocurrency exchanges.
See also: Crypto's Uses And Misuses: Quarrel Between Reuters And Binance
Interim
Although the Lightning Network has a lot of potential, when looking at the reality, some analysts feel that the Lightning Network, like cryptocurrencies in general, is still a speculative and yet unproven technology in the real world.
However, we may be at a critical juncture for networks. Recently published the specifications of the Lightning Network, which stated the rules of the network and the researchers have officially declared the network safe. It is likely that lightning networks, like cryptocurrencies, will be more respected over time.