Binance Coin (BNB) price has shown bullish strength in recent weeks, but cannot run against Tether (USDT). With Binance Coin pricefacing resistance to break above $337 – acting as a tough resistance zone, the BNB price sustained a downtrend after the price broke its bullish structure.
Binance Coin (BNB) Price Analysis on Weekly Charts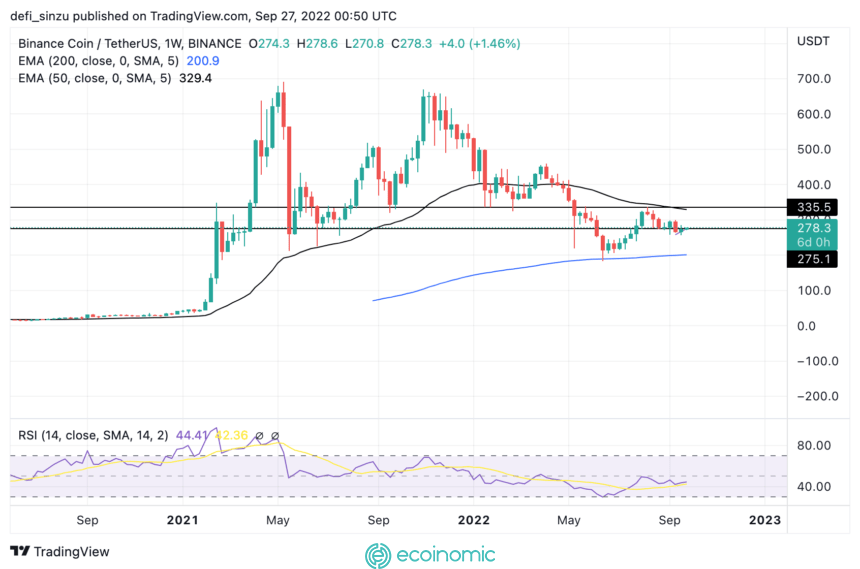 BNB price has recently fallen after rising from a weekly low of $210 to a high of $340 and has struggled to reestablish an uptrend.
The BNB price remains above the critical support level of $270, which serves as a demand zone for buy orders. BNB price must break through the weekly resistance of $280 to trend higher.
To recover the slight gains, the BNB price had to break out and hold above the $280 resistance level, which is preventing BNB prices from trending higher.
If the BNB price continues to reject the $280 level, it can test $270 as a support zone, and lower than $210 on the weekly chart. If the BNB price breaks out and holds above $340, this could start a major rally as it is a difficult area to break down for the BNB price.
Weekly resistance level for BNB price – $340.
Weekly support for BNB price – $270.
Price Analysis of BNB on 4-Hour (4H) Chart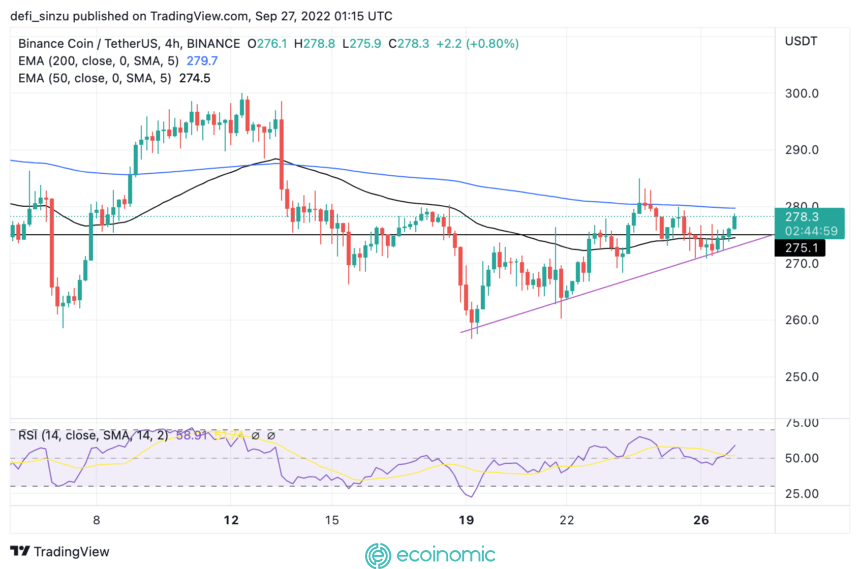 BNB price continues to show strength in the 4H timeframe, breaking out of a downtrend after forming an asymmetric triangle with large volumes.
The price of BNB is $278, which is higher than the 50 EMA but lower than the 200 EMA. The 50 EMA acted as a support line for the BNB price, while the 200 EMA acted as resistance. Prices at EMA 50 and 200 for BNB are $274 and $280 respectively.
4-hour resistance level for BNB price – $280.
4-hour support for BNB price – $274-$250.
On-chain BNB data analysis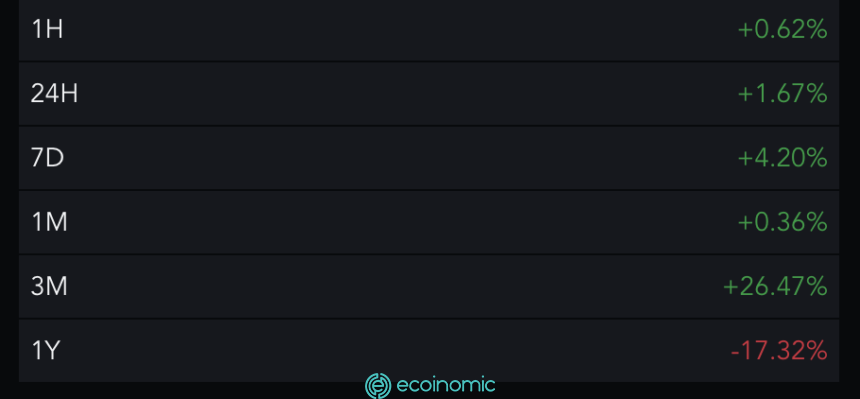 On-chain BNB data looks better at generating a reasonable return on investment (ROI) than other crypto assets that have struggled over the past three months. With support from investors and partnerships, BNB prices can perform well.
See also: The Most Complete Binance Subscription G