Christie's 3.0
Christie's has officially launched its NFT auction platform – Christie's 3.0. The auction process, including all pre- and post-sale transactions will be carried out entirely on Ethereum.
>>> Related: Get started with the Binance NFT marketplace
Christie's 3.0 allows for auctions to be carried out on the Ethereum blockchain network from start to finish. All transactions, including post-sale, will be automatically recorded on the blockchain. (2/4)

— Christie's (@ChristiesInc) September 27, 2022
Nicole Sales Giles, Christie's director of digital art sales, emphasizes the importance of moving the entire auction process on-chain.
"By incorporating regulatory tools, such as anti-money laundering and sales tax, we have built an inclusive solution where both veteran and new NFT collectors can feel secure in transacting with Christie's 3.0."
Christie's 3.0 platform marks Christie's partnership with blockchain analytics firm Chainalysis, NFT Smart contract development startup Manifold, and metaverse development company Spatial.
First sale on Christie's 3.0
The platform's first sale, which will run on September 28, includes 9 NFTs by artist Diana Sinclair in a collection called "Phases."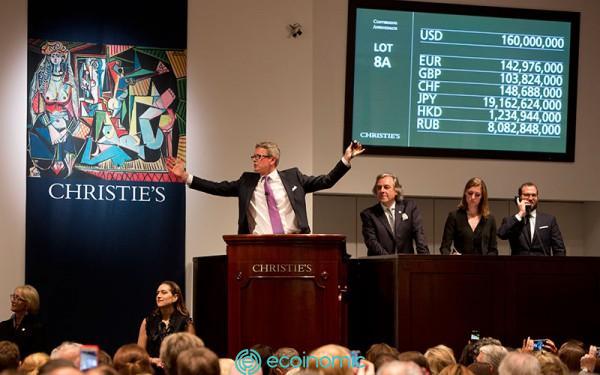 The online auction will take place concurrently with the solo exhibition at Christie's New York. Christie's stated:
"We recognize and bring young emerging artists to an international and digitally savvy market.
Previous Christie's NFT Auctions
Prior to that, Christie's successfully held NFT auctions.
In particular, Beeple's "Everydays – The First 5000 Days" is one of the most expensive NFTs sold for a record price of $ 69.3 million. At that time, the NFT sale was conducted in partnership with NFT marketplace MakersPlace.
In May 2021, CryptoPunks sold for a winning bid of nearly $17 million.
Beside that, in July, Christie's organized a venture capital fund to support art-related financial products and solutions in Web3 and invested in LayerZero Labs.
NFT expansion
Rival auction house Sotheby's created the Sotheby's Metaverse NFT platform in October and has released six NFT collections since its initial launch.
NFT adoption has bridged the gap between the fine art and digital art space.
>>> Related: Walmart enters Metaverse, founder of '@NFT' hacked