Cryptocurrency market sentiment turned more positive in August as digital assets in the space returned to double-digit growth in the first week of the month.
However, the market was unable to hold the uptrend and began to reduce the gains it had made in the first week.
The weekly gains in the Cryptocurrency market have declined, and in no way are the coins close to the gains that were recorded in the last week.
Small-cap altcoins topped the pack with 8% gains last week, 2% ahead of the Mid-Cap and Large-cap Indexes and 5% above Bitcoin's performance. However, it should be noted that small-cap altcoins are more volatile than other indices. As a result, profits and losses fluctuate widely.
The Large Cap Index made a surprising move last week when compared to mid-cap index returns. Normally, the Mid Cap tends to perform better alongside the Small Cap, but last week was up 6%, just like the Large Cap index.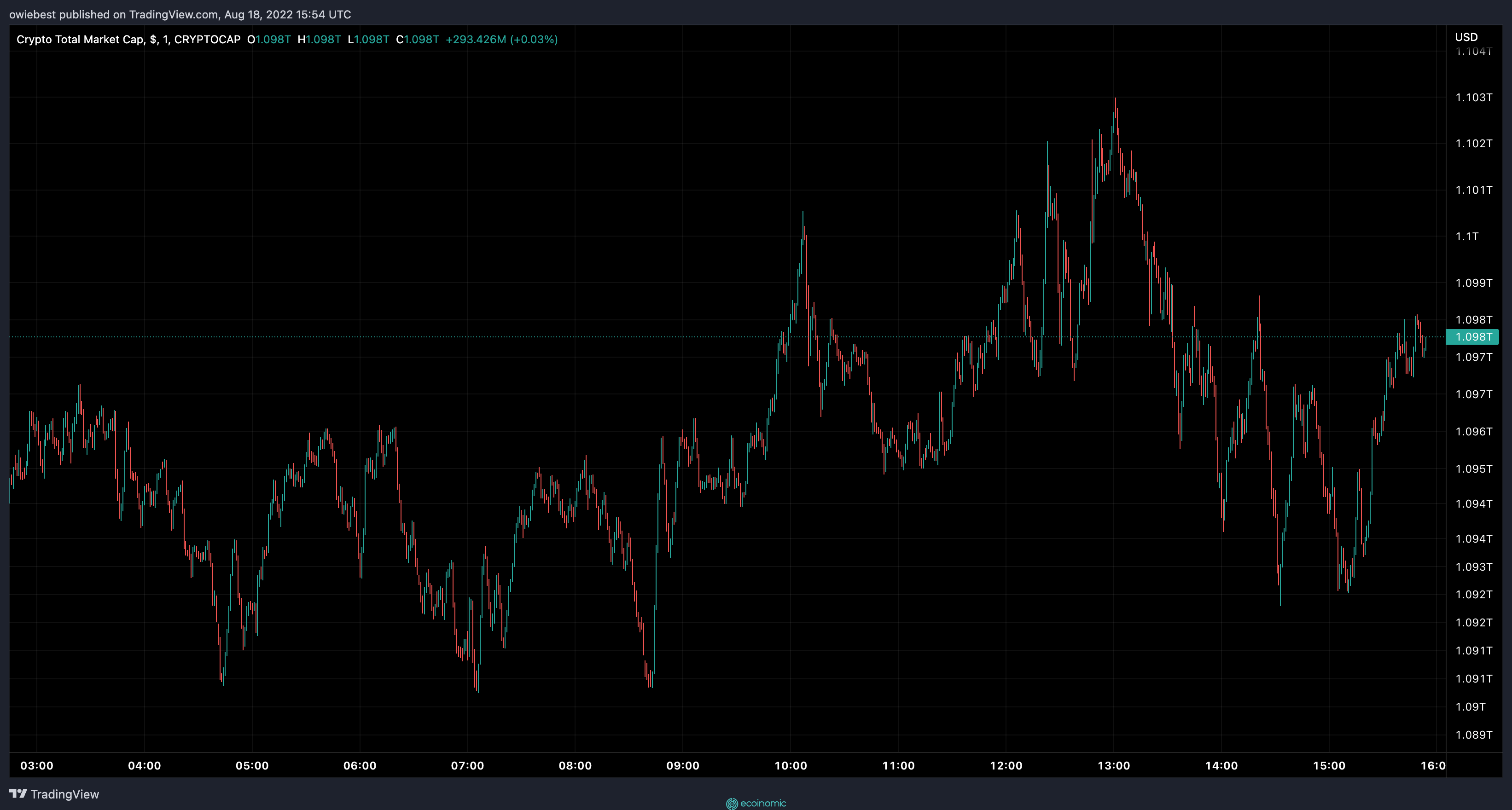 Bitcoin is once again the worst performer of the bunch. It only increased by 3%, maintaining a significant distance from the rest of the indicators.
Last week, bitcoin recorded another drop in its market dominance. The 0.42% takeover by altcoins has now dragged Bitcoin Dominance down to 40% territory. Meanwhile, Ethereum is having a growing market share. The altcoin gained 0.89% last week, lifting its market dominance above 20% to 20.74%.
Stablecoins are also losing market share as investors start taking more risks. USDT, USDC and BUSD all saw declines of 0.03%, 0.17% and 0.03% respectively. Surprisingly, Dogecoin added 0.15% to its market dominance, while Solana added 0.01%.
The drop has wiped out more than $50 billion in the Cryptocurrency market capitalization, bringing it to $1.10 trillion at press time.